---
We specialise in
Fusion Trikes is the only commercial, custom trike-building co. in SA.
Trikes are safer than bikes, more economical than cars and more fun to ride.
We offer discounts for cash, and excellent terms.
Customers can join our Income Plan and earn the cost of a trike.
We will have a wide range of triker gear and accessories.
Full training is given on how to register, ride and care for your trike.
About us
Fusion Trikes has been designing and building custom motorised trikes since 2005. We are busy upscaling from a workshop to a factory that will produce 200 trikes a month within 3 years. We offer bike-to-trike conversions, custom trikes and trikes with car drivetrains. In future we will produce ICE and EV trikes and exo cars, as well as hybrids.
---
---
LISTING INFO
Listed: 18 August 2022
Last updated: 18 September 2022
ADDRESS
TBA
Mossel Bay, Mossel Bay
6500
South Africa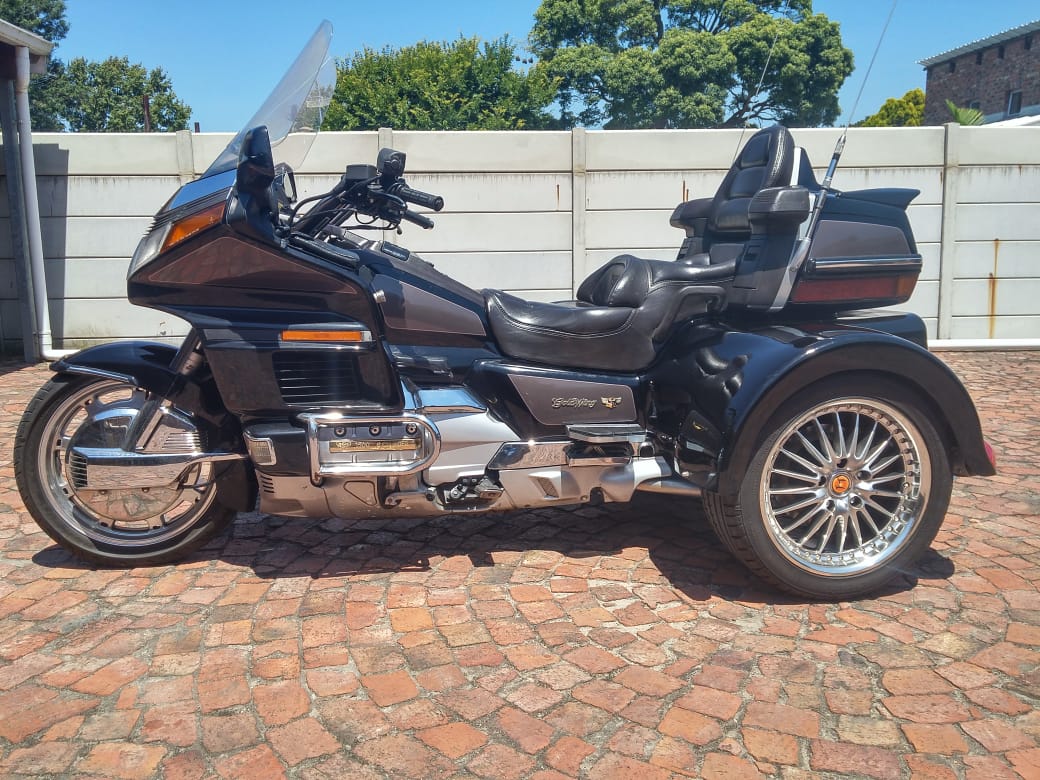 In the simplest of terms, a trike is a motorcycle that has had the rear wheel removed and had an automobile rear end and two wheels added. Because of this "tripod effect", it won't fall over like a two-wheeled motorcycle can. A fiberglass body is sometimes added to the rear with fenders and a boot / trunk (on most models).
There are several different reasons to buy a trike. The primary reason – they are a lot of fun! They are also more economical to run than a 4-wheeler and they hold their value better. Trikes give you all the experience of riding a motorcycle with more stability and safety. Other good reasons are if you have poor balance, weak knees or weak legs. You may be too short, too big or too small for a bike. Maybe you don't want to ride pillion, and are tired of looking at the back of a helmet, or just want to be independent. And a trike eliminates the inevitability of coming off, as with a bike.
Fusion Trikes is the only company in South Africa designing and building trikes from roadworthy or refurbished car and superbike donor vehicles for general use on the road. Leading edge technologies, outstanding designs and careful parts selection produces strong bodies, powerful performance, modern styling and incredible good looks at affordable prices. We specialize in reputable Japanese superbike brands, Triumph, BMW and Harley Davidson road bike conversions, and a wide range of frame designs incorporating car drive trains from 1400cc up to 4.4L V8's, and all our designs are uniquely our own. All our mechanics are certified and have customizing experience. We have the first trike showroom in the country and we are offering exciting dealership opportunities. We offer demo rides throughout the week and outrides on Saturdays and Sundays so you can try before you buy. We will soon have financing available and you will get excellent service from our friendly staff! We will also carry a full line of accessories for your trike, and triker gear for you.
Rate & Review
---
---
---

{{review.sUserName}}
{{review.iDayLastEdit}} day ago
{{review.iDayLastEdit}} days ago
{{review.sReview}}
---