Beauty Bust Breast Enhancement
---
We specialise in
100% Natural, Affordable, Breast Enhancement Without Surgery
A Size Increase of One, Two, Even Three Cup Sizes in Three to Nine Months Of Use!
Bigger Breasts, Greater Confidence
Premium Breast Enhancement, Trusted by Women
The lowest prices on Breast Enhancement, Guaranteed
FREE courier delivery with every order, nationwide
About us
Since 2003, House of Beauty Bust has been providing South African women with our quality herbal breast enhancement formula. Beauty Bust contains 11 milled herbal ingredients and is specially formulated for breast increase, fullness and firmness. Visit our website to place an order and enjoy free courier delivery to any destination, nationwide.
---
---
LISTING INFO
Listed: 30 January 2020
Last updated: 29 August 2020
ADDRESS
Cresta
Cresta, Johannesburg
2194
South Africa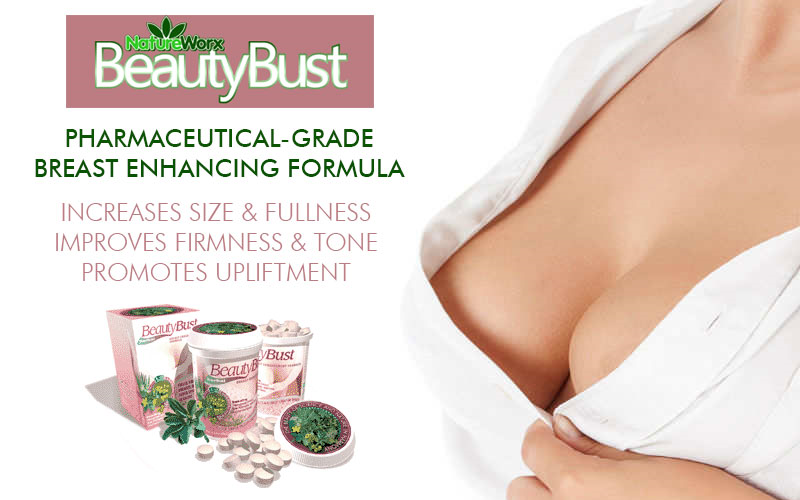 Beauty Bust is an all-natural herbal dietary supplement. All of the ingredients appear in the Generally Regarded As Safe (GRAS) list, published by the US FDA. There are no known negative side effects. However, women with special medical conditions are advised to consult their health practitioner before use.
Generally, results may be seen in six to eight weeks. However, due to differences in individual metabolic rates and body chemistry, results may vary.
Women using Beauty Bust will notice improvements in both the firmness and fullness of their breasts, with increases of one, two and sometimes even three cup sizes! Girls Aged 13 to 21 - Positive results in as little as 30 days, and significant improvements in breast tissue mass as early as the third month of use. Women Aged 22 to 35 - An overall improvement in the smoothing and upliftment of wrinkled areas, usually within the first 60 days of use, along with a reduction in stretch marks. After four months, the user may expect to purchase larger bras and tops. Women Aged 36 to 55 - Slower, but overall greater, long-term results than other age groups. Fuller, firmer breasts may be expected within three to six months. Women over 55 - Women in this age group may expect overall firming and wrinkle reduction, although mammary tissue growth may not take place in 5 to 6 months of use.
Rate & Review
---
---
---

{{review.sUserName}}
{{review.iDayLastEdit}} day ago
{{review.iDayLastEdit}} days ago
{{review.sReview}}
---