AdWords Price Extensions Upgrade Include SA
About 4 months back in July of this year Google unveiled price extensions for Adwords. What it did was essentially enabling advertisers to show pricing information about products and services in mobile text ads. At that time, the extension format was in list form which took up a lot of above the fold retail space. In the interest of maximising the mobile reach of the extension, Google has reworked the UI and opted for a scrolling carousel.
Price Extensions makeover
Upon initial release, price extensions are only supported English along with a handful of currencies namely USD, CAN, GBP, EURO, AUD, and NZD. Since the makeover and the new standard, Google announced price extensions will be available in 10 more languages. Available languages now include English, Dutch, French, German, Italian, Japanese, Polish, Portuguese, Russian, Spanish and Swedish. While also including a few more currencies including our beloved ZAR (South African Rand).
New Look - Before and After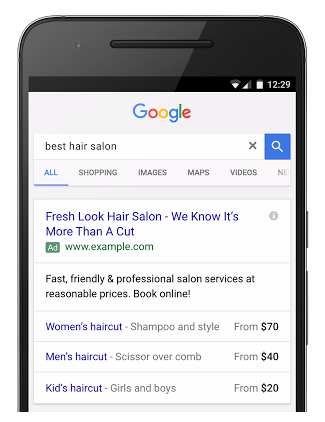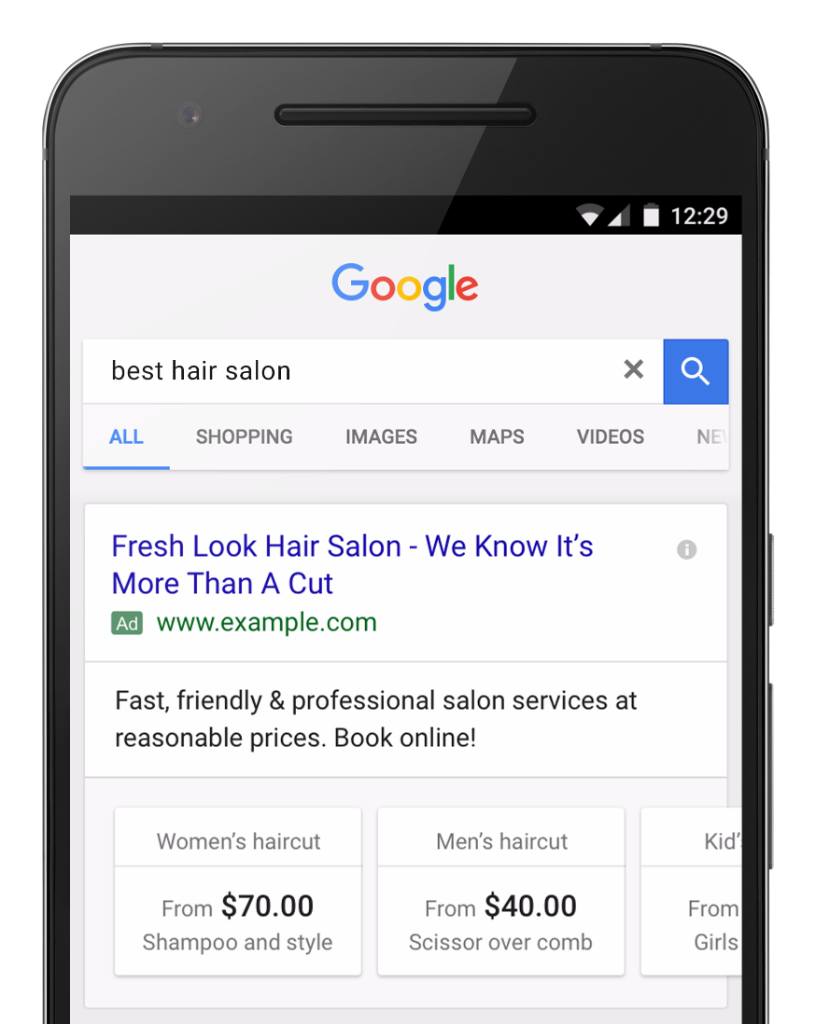 .
Where to find Price Extensions
You can set up price extensions in AdWords with 3 easy steps
Step 1:
Firstly, advertisers must choose a type of price extension from the following list:
Brands
Events
Locations
Neighbourhoods
Product Categories
Product Tiers
Products
Service Categories
Service Tiers
Services
Step 2:
The second step is to select the currency they list their prices in.
Step 3:
The final step is to set the structured information of their Price Extension.
Headers
Descriptions
Price qualifiers
Price
Final URL
Price Extensions Requirements
To ensure price extensions display in search you will need to ensure the following:
Price extensions will only appear when your ad is in position 1. If you want these Price Extensions to show, make sure to improve your quality score and ad rank so that you show in position 1 and that you're advertising on mobile.
A minimum of 3 different items (products or services) must be entered into the grid in order for any to show.
Now that Price Extensions are available in South Africa, will you be using them? Let us know in the comments below
Contact us
If you want to know more about price extensions don't be shy we're happy to assist. Simply contact us here
Tags: Google Adwords, SEM, Tools
You might also like
Why Invest in Luxury and Designer Furniture
Designer chairs can be expensive but if you are looking for a high-quality, stylish, and durable chair that will last for years, then investing is wo...
Read more
How Chatbots Generate Leads For South African Businesses
A detailed look at how South African businesses have begun to embrace chatbots in their day-to-day operations and how it has helped drive more leads ...
Read more