How to cure your writer's block in less than 2 minutes
So work starts winding down and silly season is in full swing for everyone but you! Your heart is aching to ditch work and go to the beach but you saving your leave days for that well-deserved break in January. Whatever your reasons are for still being stuck at work, you can't deny that you still ha ve quite a bit of content to produce for the rest of the month! In fact, you pretty sure your masterpieces won't even be read! Here's where you wrong...
Stop and smell the opportunity
Let's face it companies may close down (except for digital industry of course) but in doing so a small window of opportunity opens up for content marketers. Users spend less time at work and what do you think they will be doing with this new found freedom? Trolling their favourite social media platforms or blogs! Yip, the uncanny truth is that most people have their smartphones surgically attached to their hands these days. So we might as well take advantage of the opportunity and give theses
sheep
wonderful people what they want, i.e. ENTERTAINMENT!!!
Enter plea for inspiration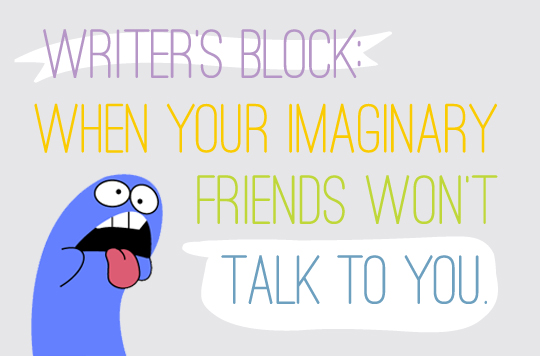 Opportunity and cause for writing have been identified but you still can't possibly think of anything clever to write about! You all tapped out for fresh ideas and you even getting radio silence from your imaginary friends -they probably at the beach and left their phones in the car! Meh!
Solution: Content idea generators!
Yes, these tools do exist! They will whisper sweet nothings in your ears and get you writing as easy
as
Sunday morning! Here are a few of my favourite tools that help when my days are dark!
4 Free idea generation tools to KICKSTART your imagination
Portent's Content Idea Generator Not only does this tool provide you with great titles and inspiration for your content pieces, but also provides some comic relief - just the thing needed to forget about that writer's block. It's also very easy to use, all you need is identify the keyword or theme you want to target, pop it into the generator and watch the magic happen! This is probably my one of favourite tools purely due to the witty comments that accompany the ideas.
Rating:

★★★☆☆



Hubspot's Blog Topic Generator Great Tools and very simple to use. Gives you the option of adding 3 nouns and generates up to 5 ideas for blog posts to be written. Very useful if you trying to target a combination of keywords and need a crafty way of combining them into a theme or topic. Rating:

★★★★☆



Blog Post Title Idea Generator by FATJOE FATJOE, the developers of one of SEO's favourite ranking tools FatRank, also brings us this clever blog post title generator. This works with a single keyword or phrase and provides 10 potential ideas for your new blog posts! You also have the option of rerunning the keyword for some additional ideas - but don't confuse yourself too much, remember less is more! Rating:

★★★☆☆



Blog Title Generator by SEOPressor SEOPressor did a really amazing job on this tool! Not only do they allow you to add your keyword/phrase but they have the option of describing or categorising your phrase in terms of its function; namely is it a product, brand, skill, location, industry, event, person's name or generic term. Thus, producing more accurate or applicable title ideas that suit both keyword and function! This tool generates up to 5 ideas at a time. Kudos to SEOPressor for living up to the number one rule of creating content, i.e. Providing value! Rating:

★★★★★
Contact us
Have any questions around content marketing or any more suggestions for great content idea generation tools? Comment below or
contact us here
, we are happy to answer your questions!
Tags: Content Marketing, SEO, Tools
You might also like
How Chatbots Generate Leads For South African Businesses
A detailed look at how South African businesses have begun to embrace chatbots in their day-to-day operations and how it has helped drive more leads ...
Read more
Protecting Sensitive Data In Office Environments
We take a look at some of the risks your company faces when collecting and storing data and how you can start to insulate that data from leaks or bei...
Read more