Google AdSense Launches Native Ads
Google has introduced the new AdSense Native ads to its platform in a bid to offer users a better ad experience and drive better click-throughs for publishers. Native ads are a suite of ad formats designed to match the look and feel of your site, providing a great user experience for your visitors. The native ads platform has launched with a few options for webmasters to play around with and find the best performance for their respective sites. AdSense Native ads come in three categories:
In-feed
In-article
and Matched content
All 3 types can be used at once or individually
Why the jump to native ads
A great user experience: they fit naturally on your site and use high-quality advertiser elements, such as high-resolution images, longer titles and descriptions, to provide a more attractive experience for your visitors.
A great look and feel across different screen sizes: the ads are built to look great on mobile, desktop, and tablet.
Ease of use: easy-to-use editing tools helps you make the ads look great on your site. Native In-feed opens up new revenue opportunity in your feeds
In-feed ads In-feed ads slot neatly inside your feeds, e.g. a list of articles or products on your site. These ads are highly customizable to match the look and feel of your feed content and offer new places to show ads.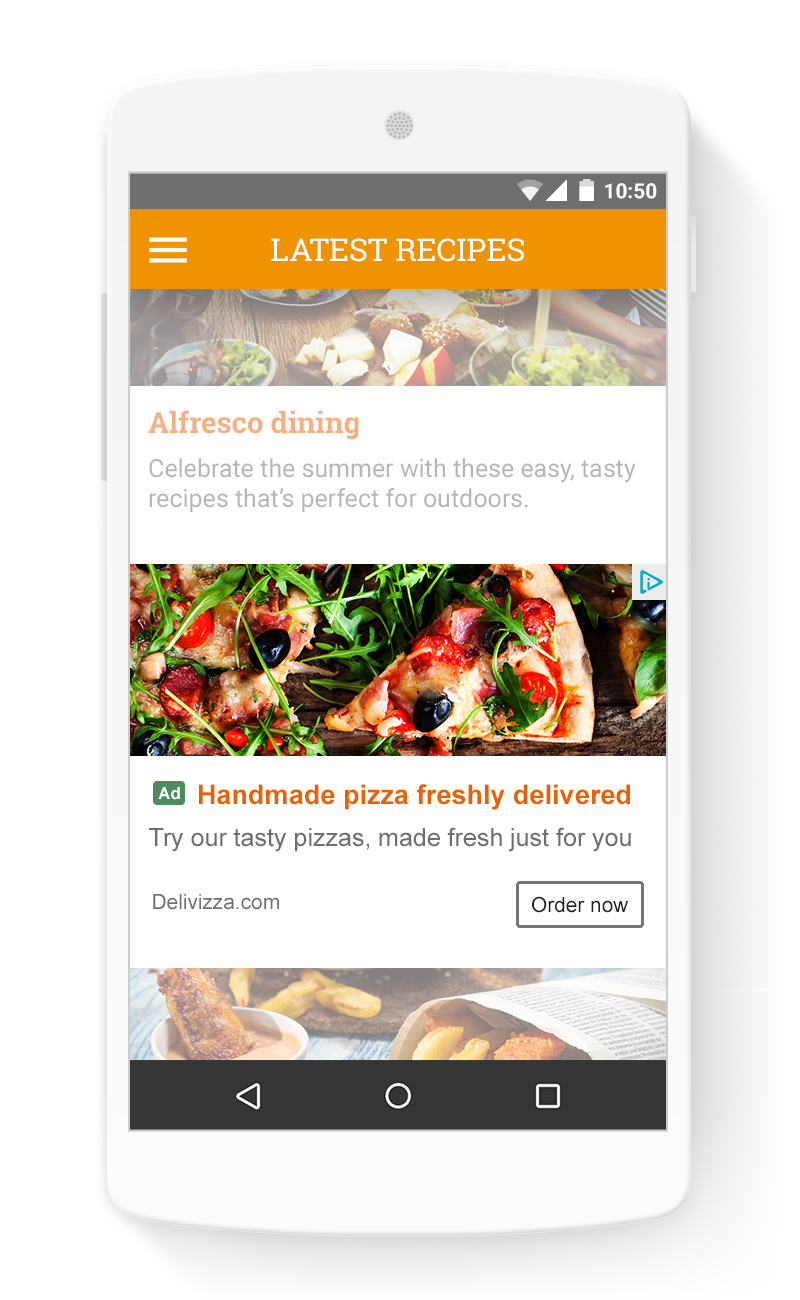 An example of an in-feed ad
Native In-article
In-article ads are optimised by Google to help you put great-looking ads between the paragraphs of your pages. In-article ads use high-quality advertising elements and offer a great reading experience to your visitors.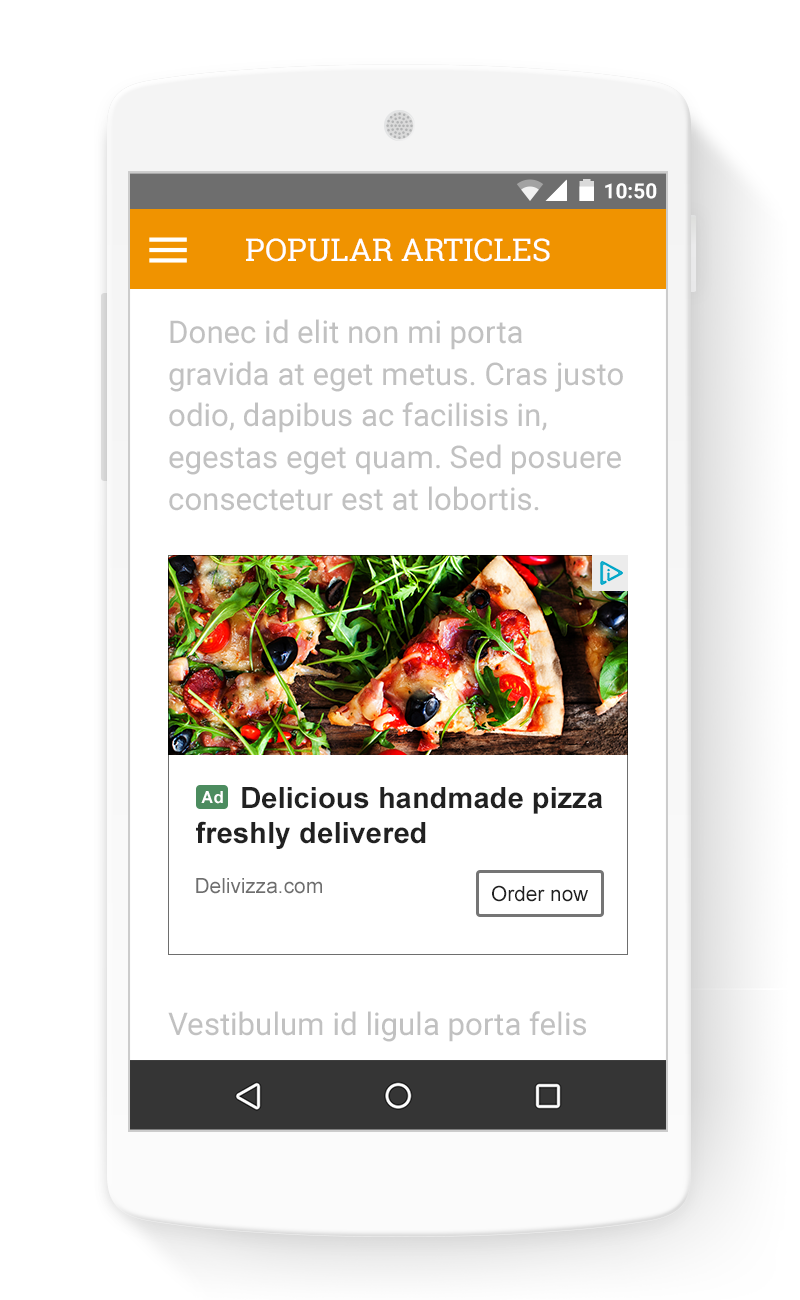 An example of an in-article ad
Matched Content
Matched content is a content recommendation tool that helps you promote your content to visitors and potentially increase revenue, page views, and time spent on the site. Publishers that are eligible for the "Allow ads" feature can also show relevant ads within their Matched content units, creating an additional revenue opportunity in this placement.
Note: You will need to meet the eligibility criteria to activate matched content on your site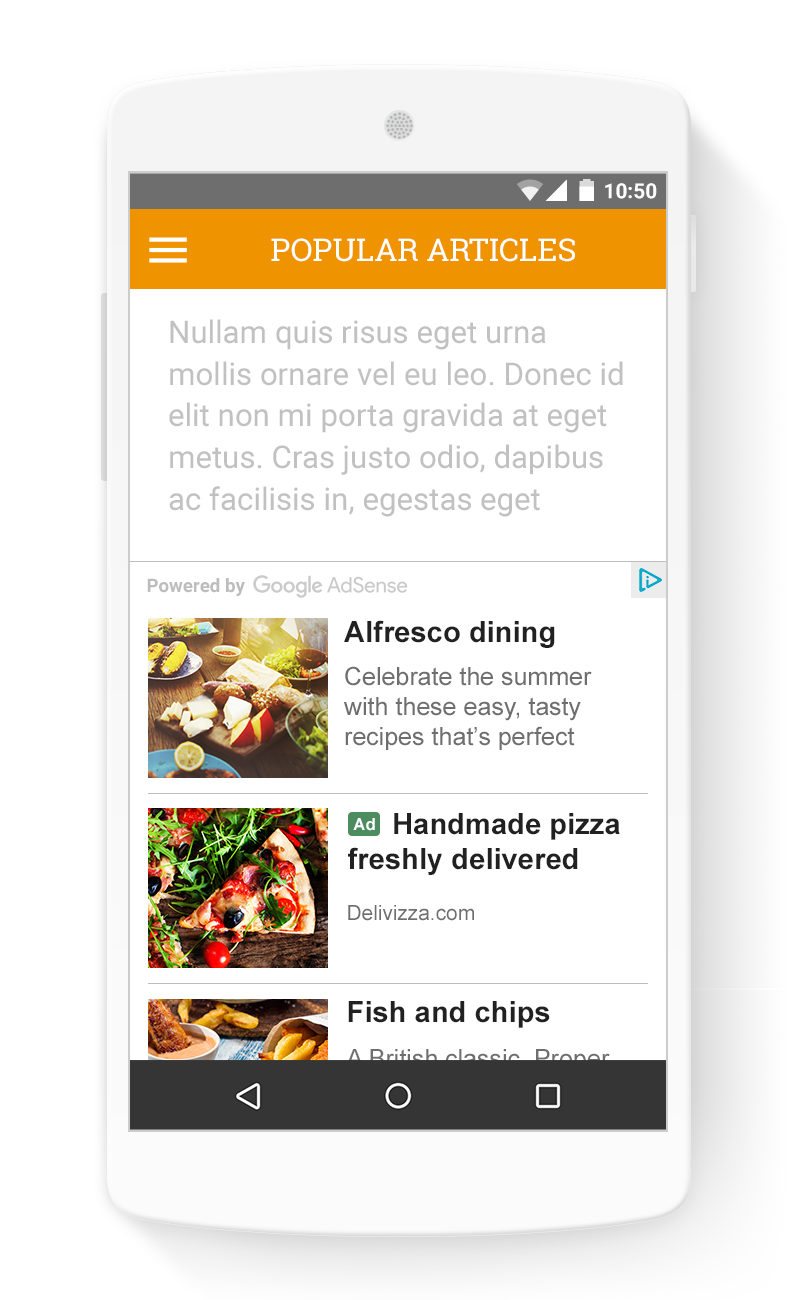 An example of a matched content ad
Getting started with AdSense Native Ads
AdSense Native ads can be placed together, or separately, to customise your website's ad experience. Use In-feed ads inside your feed (e.g. a list of articles, or products), In-article ads between the paragraphs of your pages, and Matched content ads directly below your articles. When deciding your native strategy, keep the content best practices in mind.
How to set up native ads with Adsense
If you've used the Adsense platform before it will be familiar to you and for those who haven't its rather easy. To get started with AdSense Native ads all you need to do is complete these simple steps.
Sign in to your AdSense account
In the left navigation panel, click My Ads
Click +New ad unit
Select your ad category: In-article, In-feed or Matched content
Then grab the code and place it within your site page templates where you want it to display
Provide a more streamlined experience
Native ads not only look better but can provide better contextual targeting and matching which is all aimed at driving better click-throughs for publishers and getting you more cash in the bank. So what do you think of native ads? Let us know in the comments section below.
Contact us
If you want to know more about making money with your site don't be shy we're happy to assist. Simply contact us here
Tags: Google Adsense, How to, Tools
You might also like
5 Tips For Emergency Plumbing Situations
As a home owner or tenant you need to prepared for plumbing issues and break downs or it can cause even more damage so make sure you follow these tip...
Read more
Reduce Workplace Injuries On Construction Sites
A review of some of the tactics and protocols construction companies should be putting into place if they want to minimise the amount of on-the-job i...
Read more