Google Introduces Carousel Search Filters
As big as tech companies go, they don't get much larger than Google. But even this internet giant knows that it has to live by the mantra, innovate or die. Every year we see a steady stream of updates, new products and even new divisions launched by the alphabet group and backed by Googles infrastructure. It is a trend that will continue and 2017 will be no different. Google kicks off 2017 with a new incremental feature you may notice popping up on your desktop and mobile search results pages.
Introducing search carousel filters
If you're an avid Googler like me you may have noticed the addition of a new feature aimed at improving the relevancy of results for the more generic search terms. If you search for generic or broad generic keywords such as [baby clothes], [kids clothing], [South African Airports] you may get served with a carousel of more refined topic suggestions which displays on both mobile and desktop SERP.
Clicking on a suggestion block within the carousel will produce an additional search but provide you with a breadcrumb trail so you can always move back and forth up your search trail without losing your place or ever leaving Google before you find exactly what you're looking for. Here is a what it looks like on Desktop and Mobile:
1. Baby Clothes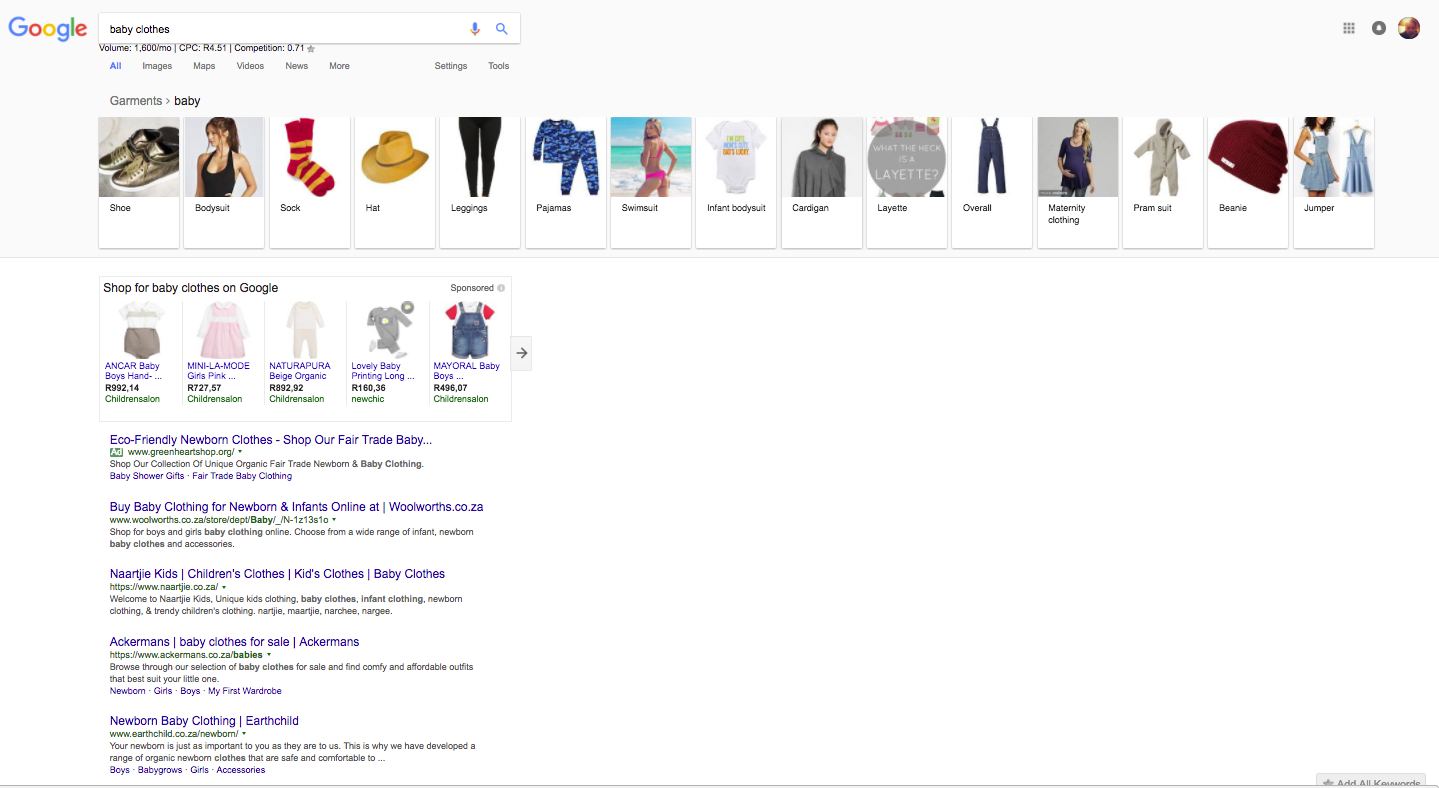 Search for 'baby clothes' on desktop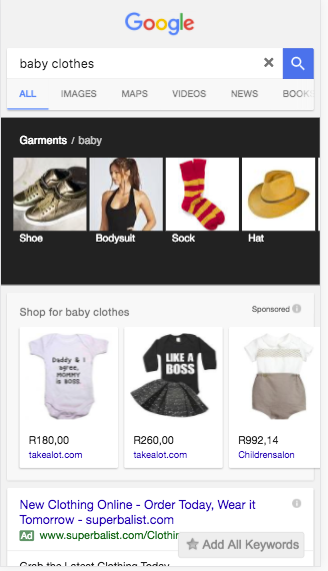 Search for 'baby clothes' on mobile
2. South African Airports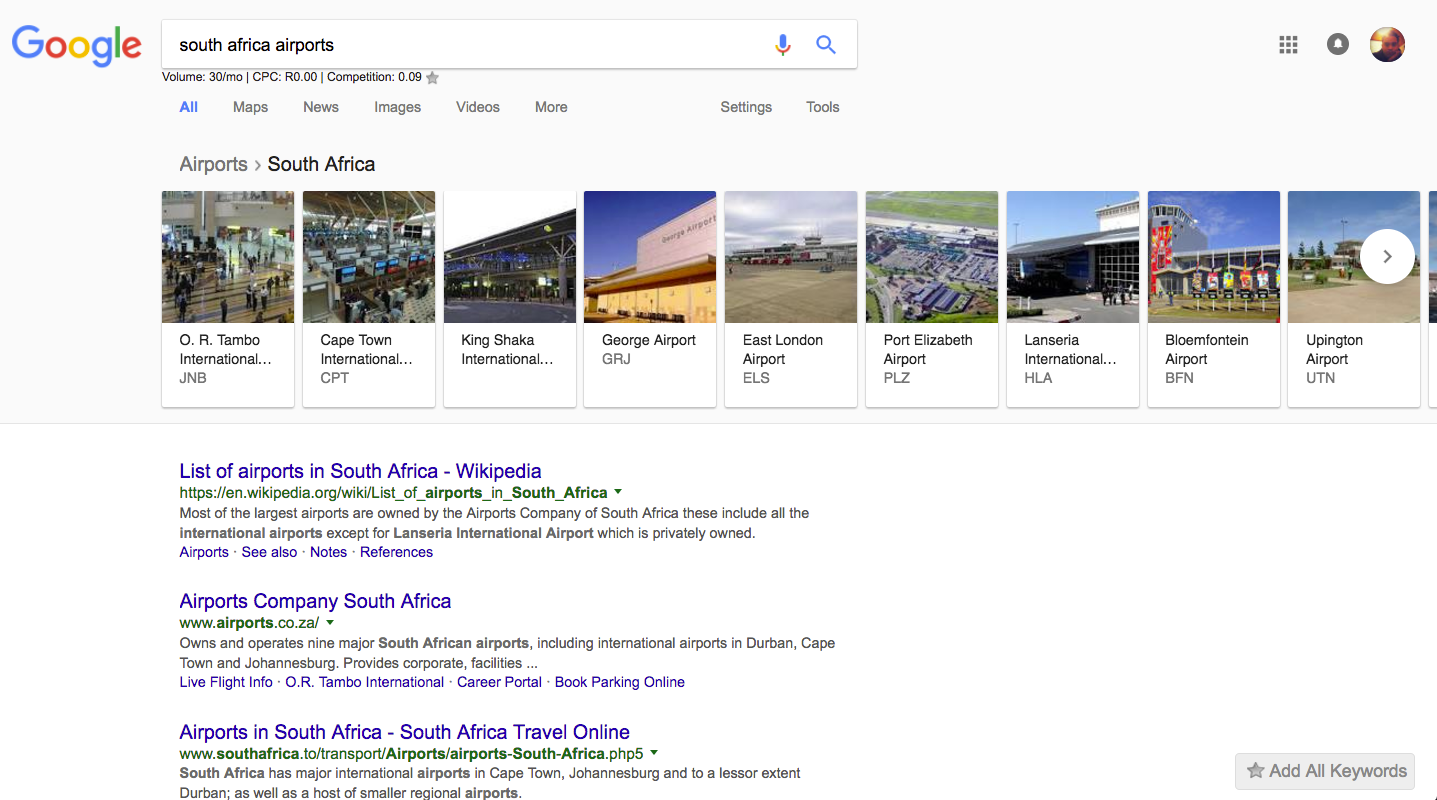 Search for 'South African airports' on desktop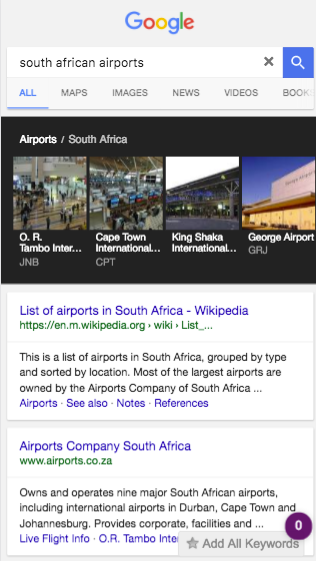 Search for 'South African airports' on mobile
The reason behind Search Carousel Filters
While we cannot say for sure why Google has introduced SCF's we can assume that it's due to certain user behaviours we've highlighted in the past. After having a look at how search carousel filters operate we assume Google wants to drive the following.
Google wants to keep users on Google SERP longer
Google wants to encourage deeper and multiple searches
Google wants to improve the user's use cases and accuracy of search results
Google wants to discourage pogo sticking
Google wants to encourage instant answers
Google wants to drive a higher number of searches and impressions
Natural extension of suggested searches
Product adjustments
The carousel function has not come out of left field as it's been served to long tail search resutls for quite some time. For example, if you run a search for [best games of 2016] you will be served a carousel of suggested games to search for.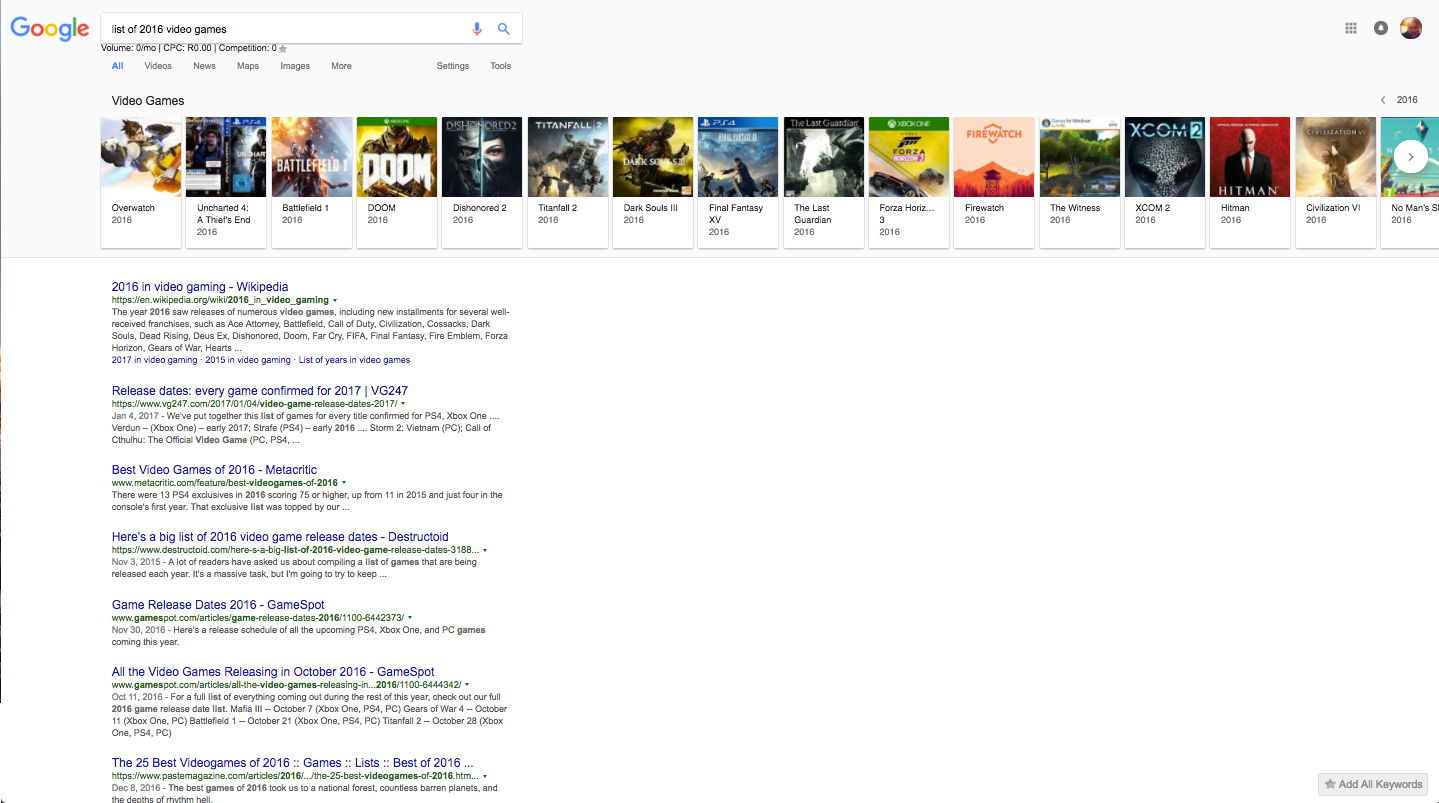 Search for 'Best games of 2016' on desktop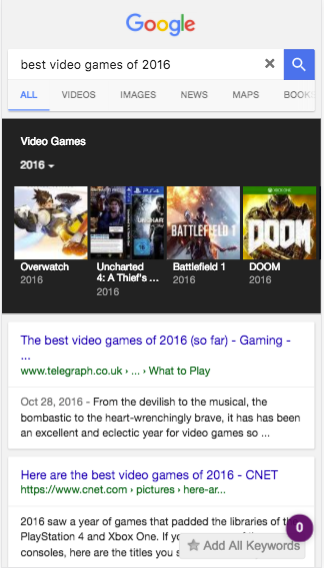 Search for 'Best games of 2016' on mobile
Have you seen search carousel filters
Have you begun to notice this when you search? Let us know what other queries can you trigger this carousel based filter for in our comments section below.
Contact us
If you want to know more about SEO don't be shy we're happy to assist. Simply contact us here
You might also like
DALL-E: Image Generation By Description
The Open AI developments will soon make it possible to create images en masse by describing them verbally, which will open up a host of new applicati...
Read more
How Your Workplace Disputes Can Be Eased With Legal Help
A review of how an employee rights lawyer can be brought into a company to handle disputes and reduce the time in reaching a settlement between parti...
Read more