Google Gives Fun Facts A New Place To Shine
In the interest of providing information faster than ever before Google has added a nifty little feature I personally think social media managers will love when curating content for their posts. Adding the words 'fun facts' to queries for animals, plants, fruits or vegetables will surface a list of facts atop search results, in position 0. Google launched a new search feature today, serving up fun facts atop search results for animals, plants, fruits and vegetable queries that include the words "fun facts." This will begin to appear on both desktop and mobile Google search results pages.
What is position 0?
For certain queries, Google has rolled out an additional position apart from your usual 10 results per page. Google awards this to superior content that answers users exact query perfectly and sits pretty and distinctly highlighted on top of the SERP. A position which SEOs strive to win and fight tooth and nail to retain.
From the Google Search Blog:
Starting today on Google Search, you can find fun facts about living creatures from around the world, making you the most interesting person at the dinner party or the reigning champ at trivia… Ask for a fun fact about something (think plants, animals, fruits and veggies), and ta-da! A trivia tidbit is delivered right at the top of your search results. Google provided the following mobile search for "hippo fun facts" to show how the fun facts are listed: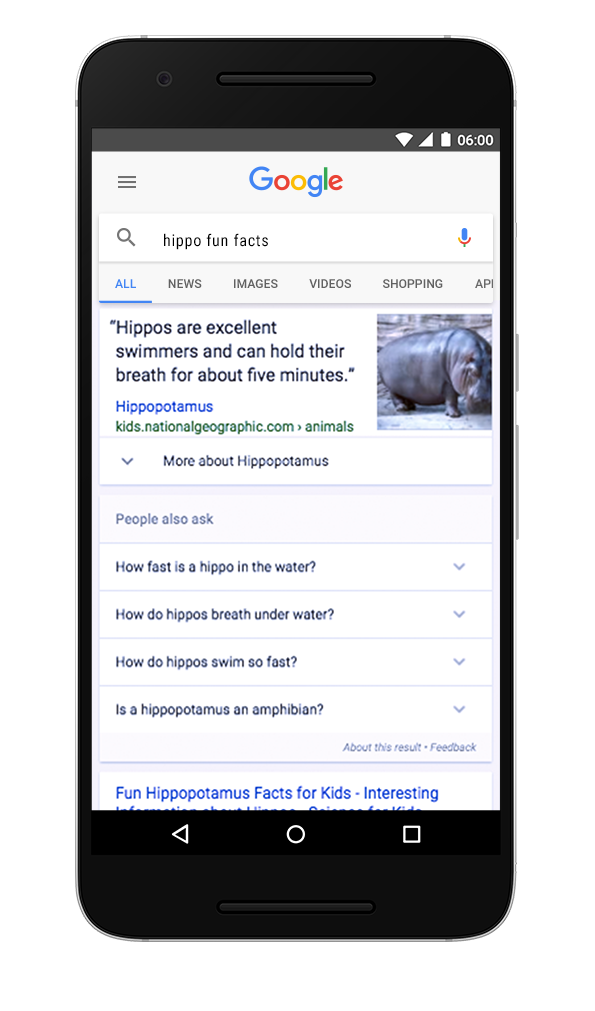 Putting fun facts to the test
We tried out the fun facts search query for Apples, Red Oak Trees and Rhinos and this is what was returned.
Fun facts about Apples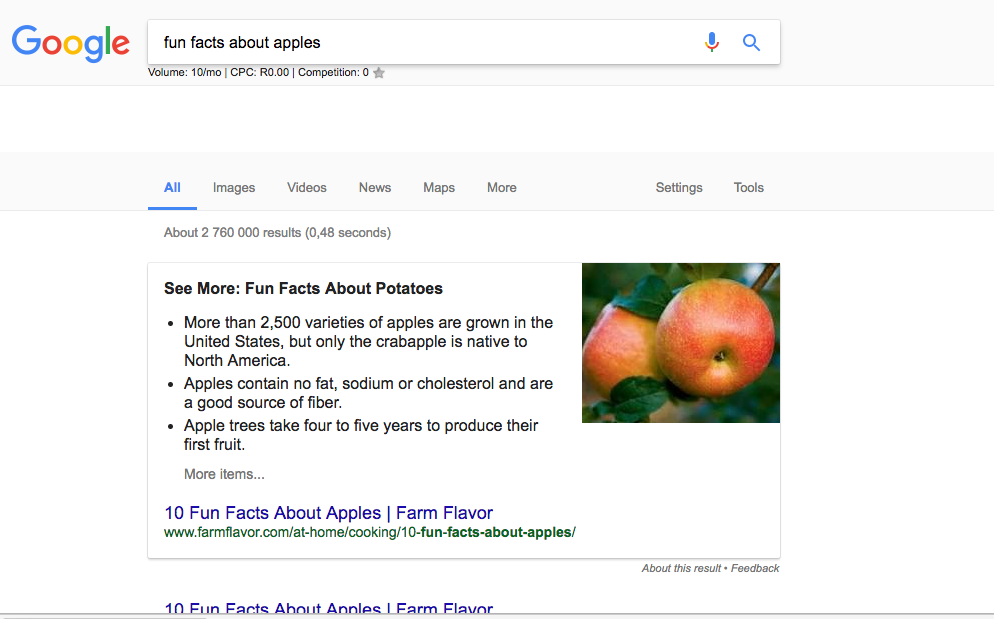 Fun facts about Red Oak Trees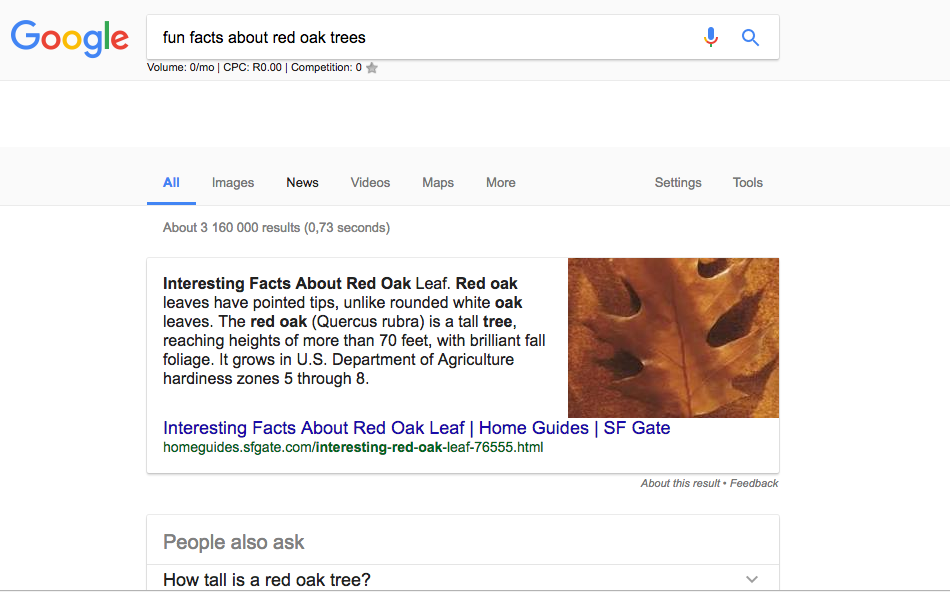 Fun facts about Rhinos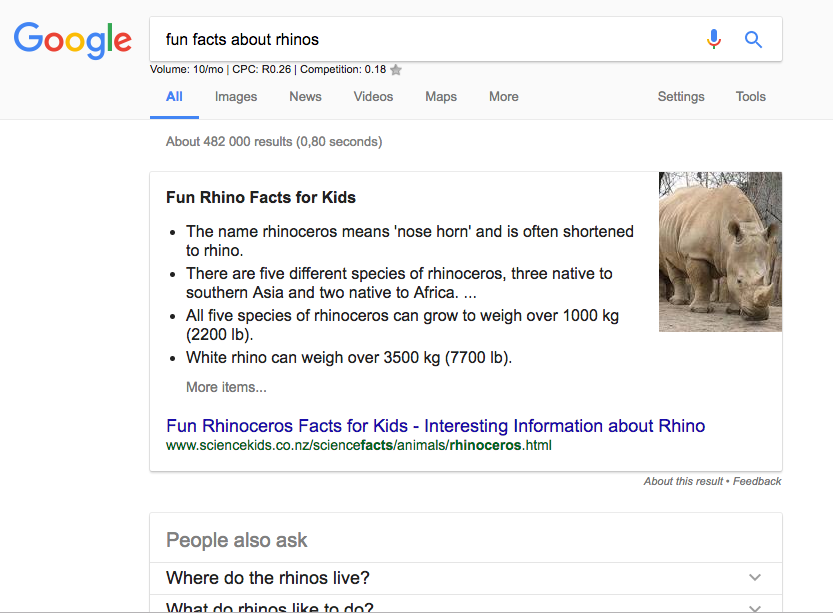 Have fun with facts
Try out some queries using 'fun facts' and see if Google returns some instant answers if it does feel free to share it with us in the comments section below.
For some queries, Google says multiple facts will be displayed as the search result page is refreshed.
Contact us
If you want to know more about SEO for your site don't be shy we're happy to assist. Simply contact us here Source: Google Blog
You might also like
58 Black Friday Software Deals 2021
We put together a comprehensive list of software and digital business offering Black Friday discounts on their subscriptions or digital products this...
Read more
How to Choose Between Hiring a Wedding DJ and Hiring a Band
If you are planning your wedding and deciding on the music and you need to choose between a band or a DJ then check out this list of considerations
Read more