Google Maps Now Answers Your Questions
When deciding where to go and what to do, we often ask ourselves lots of questions before making a decision, many of those answers come directly from the trusted Google search however in certain cases Google may not always have all the answers. But this is soon to change with the latest update to search and google maps. Now you'll be able to ask those questions, get the answers you need, and even answer other people's questions about places on Google Maps for Android and mobile Search.
*This feature is rolling out to Google Maps and mobile Search users worldwide.
If you're like me and like to do a little bit of research before checking out a restaurant, gym or business of any kind you may feel that the information isn't always relevant or phrased the way you would like or you have more in-depth questions the usual customer would not ask then this new feature is just for you.
How do you ask Google questions
To ask or answer a question—or read the existing questions and answers about a place—simply search for the location on Google Maps or Search and open the local business listing. Then scroll down to the "Question and answers" section where you can add a question, answer someone else's question, or upvote informative ones by tapping the thumbs-up icon. Upvoted questions and answers will appear toward the top of the section so that the most helpful content is most accessible.
Add your own FAQs
To make sure "questions and answers" contain the most accurate and useful local information possible, business owners can add frequently asked questions and answers as well. In addition, when you ask a question about a place, we notify the business owner and other in-the-know users to see if they have knowledgeable answers to contribute. When your question is answered, Google will notify you too.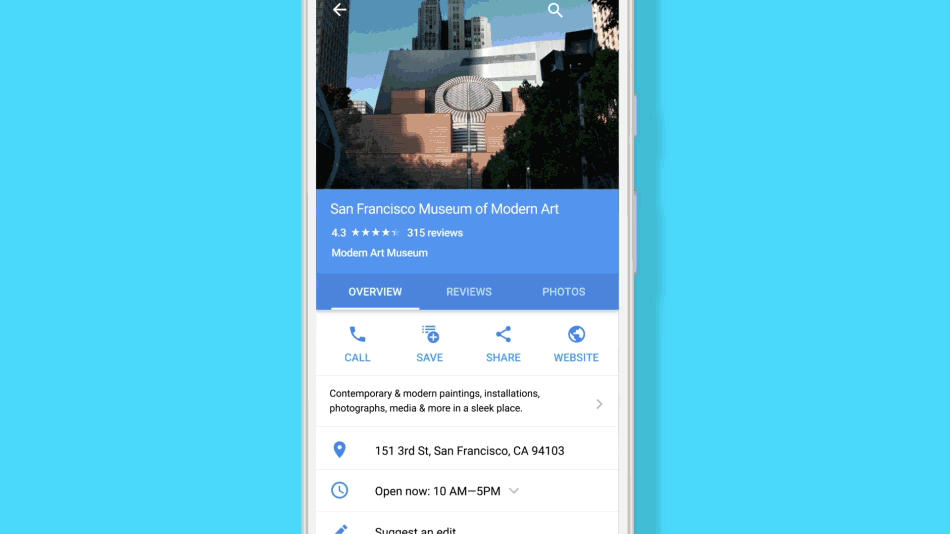 An example of how to ask Google maps questions
No matter where you're headed or what you're looking to do, Google Maps and Search highlights the information you need to make quick decisions and discover the world around you.
Customers want instant information
This sort of update may see a reduction in traffic for websites as more searchers receive information directly in the search result with no reason t click through to your site. However, this should also lower bounce rate and reduce the amount of low-quality traffic to your site and also increase conversion rate as only serious buyers would click through. The update could also improve physical foot traffic which is never a bad thing for a local business.
Contact us
If you want to know more about SEO don't be shy we're happy to assist. Simply contact us here
You might also like
Protecting Sensitive Data In Office Environments
We take a look at some of the risks your company faces when collecting and storing data and how you can start to insulate that data from leaks or bei...
Read more
How Chatbots Generate Leads For South African Businesses
A detailed look at how South African businesses have begun to embrace chatbots in their day-to-day operations and how it has helped drive more leads ...
Read more