Why You Should Include Motion in Your Marketing
So you have a site, you've done some digital marketing and seen some decent results, congratulations on getting this far but now it's time to step it up a notch. You may have noticed your visual based marketing such as social, email, display and remarketing rely heavily on the quality of the image to successfully attracted someone to your website!
So you've purchased tons of images over the years and they're just sitting there on your server never to be used again, seems like a wasted investment. Perhaps it's time to take those images and with a little inspiration transform them into motion marketing with gifs or short video.
When to get into the motion
We know that it does take some time to create video and gifs and we, by all means, don't expect you to do it for every single marketing campaign, but if you feel your message is getting stale, or it needs that extra wow factor, then incorporating motion is a great place to start.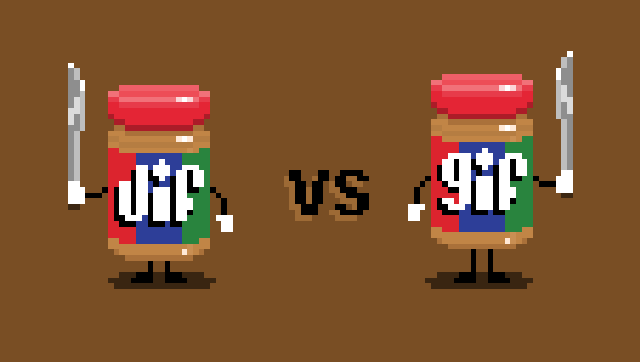 Is it pronounced Gif of Jif? The debate rages on but one thing we do know is that it works for marketing
Incorporating motion
So why is motion so important to online marketing these days? What can it provide me with that a good old image and some text can't-do? Well the answer is:
People have short attention spans
Several studies have stated that the average person's attention span is about 8 seconds. While this seems hard to believe and has been widely discussed (including by us in a blog called Marketing for … Oh look! A Squirrel!), the point is that, as marketers, we need to find ways to prevent people's attention from straying away from what we have to say. An excellent way to do so is with video.
Supposedly, the attention span on a video is around 2 minutes, which is a heck of a lot longer than 8 seconds. People simply don't want to sit at their computers and read content to find the important parts – they want someone to show them. Hence, video.
If you're keen on video marketing then check out our guest post on the topic The Importance of Video For Brand Marketing
Motion draws the eye to certain areas
Websites are full of valuable content, but how does a visitor know what to do when they're done absorbing the content? This is another scenario in which the dreaded back button often rears its ugly head – visitors simply don't know what to do with the information they now have, so they leave.
You should be using CTAs already, of course, but up your game a little by using a gif or small animation to draw the viewer's eye to the CTA, form, next step, etc. Don't overthink it and add something that will confuse the viewer – this is meant to enhance the user's experience, not hamper it.
Better communication
If a picture is worth a thousand words, an animation or video must be worth an infinite amount of words. Animation/videos communicate an idea and bring a concept to life that may have been difficult to do with a simple picture.
Videos and animation also introduce a sense of emotion and tone within the content. Connecting with the viewer's emotions will quickly build a bond between the brand and the user, increasing their interest in what you're offering. Getting traffic to your website is an accomplishment in and of itself – but it doesn't mean anything if they don't stay. Grab their attention and give them a reason to stay with a little bit of motion strategically placed throughout your marketing.
Get into the motion
Bringing in a little movement to shake things up is never a bad thing, just don't take your new found motion marketing to the max and use it sparingly if and when you need it. To avoid it becoming too gimmicky and losing its appeal with your customer base.
So now that you know why motion graphics and video marketing is important when to use it, and how to use it wisely time to get out there and great some online marketing magic. We look forward to seeing what you come up with, feel free to share it with us in the comments section below
Contact us
If you want to know more about search engine optimisation don't be shy we're happy to assist. Simply contact us here
You might also like
DALL-E: Image Generation By Description
The Open AI developments will soon make it possible to create images en masse by describing them verbally, which will open up a host of new applicati...
Read more
10 Elements of Successful Content Marketing Strategy
A review of the top 10 elements you need to incorporate into your current and future content marketing strategies if you want to take this channel se...
Read more