How To Kick Start Your Business Twitter
Once you set up your account, you will be faced with a blank reality of a little to no followers. This is not something every business has to deal with and no business wants. In a world where social media has become such an integral part of our lives, social media validation by means of followers has become a currency that invokes trust between consumers and brands.
This is the reason why we are all so hopped up on seeing a twitter page profile tons of followers.
So how do you grow from zero to say your first 100 followers and beyond? well, it's not going to be easy I can tell you that much. It's a long road and it's going to take considerable time and effort on your part. So what drives Twitter followers to hook up with certain brands?
A. It about engagement
Like all platforms, the more active you are, the more likely you will experience growth. Therefore have a schedule for your Twitter activities. This can be in form of a simple calendar which you can create in Excel or by using tools like this one.
B. Get your friends onboard
This is usually an over-looked strategy by most people. If you starting brand new, you need all the leverage you can get. I will advocate that you get friends, current clients list, co-workers on board as your initial seed list to get the ball rolling.
C. Pay for a promoted tweet
Don't ignore the power of paying to promote your brands. As much as you might be thinking of the cost involved, dedicating a few rands to see your first followers might just be what you need to get started, depending on your industry.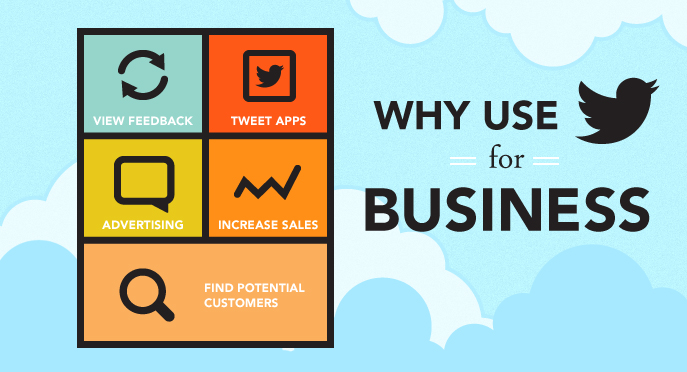 So now that you know what drives followers, you'll want to know how to attract them, well here are a few tips to get you started.
1. Start small
Use the Twitter Search (http://search.twitter.com) to find tweets about your industry or niche. Follow the tweeters, wait for them to reciprocate, and gradually build up a list of interested followers. Use Twitter to announce new blog posts, exclusive articles, company insights and open-ended questions targeted to a specific and qualified group.
2. Build buzz around your business and product
Offer enticing hints, or functions of your upcoming product to build a buzz. Drive traffic to a microsite or page that continues the dialogue by asking the visitor to subscribe to an email list for the official announcement of your product.
3. Re-launch an old brand
What better way to enter the world of E with Twitter. If your brand has finally made the big move to online, Twitter is a great way to start building online relationships versus the traditional style.
4. Inject personality
If you work in the marketing department of a large, faceless corporation and need to add a personality, Twitter is for you. Assuming you don't step on any legal or branding toes, use Twitter to put a face (literally, a profile pic of you) out there and engage with your customers. They'll appreciate knowing someone is there talking to them.
5. Manage your brand reputation
Similar to Google alerts and when used in the same way as above, Twitter can be a great way to see (in real time) who are talking about your company, products or services. PR and journals also used Twitter to gather info about sources, allowing you as a company to offer yourself as a resource from the start. Alternatively, if the story is about your company, you can get a head start on rectifying any negative situations. **Note: Subscribe to the RSS feed of your search, and let the semi-real-time tweets come to you.
6. Have frequent downtime?
If you're like Twitter and growing quickly, use Twitter to post 140 character notices of system status and ETA's for your loyal followers. They'll appreciate it, just like the actual Twitterverse appreciates it from the guys behind Twitter.
7. Job hunting/hiring
Remember that all Tweets are searchable. Always. Don't tweet anything silly, but do tweet about insights, information, posts and more to increase your chances of getting hired by a like-minded employer. Hiring? Tweet what you need and for when, and wait for the responses.
8. Exclusive deals/sales announcements
Your loyal followers will appreciate feeling exclusive. Offer sales or rebates to them by giving a Twitter-only coupon code for them to redeem online or in-store. What's more, say as much on your website and increase followers of your brand.
9. Increase site/blog visibility
If you use WordPress, use the plugin that automatically updates your Twitter status with the URL of your new post. Conversely, use another plugin that links your recent Twitter updates for display on your site itself.
10. Increase interaction
Ask open-ended questions, link to polls, and get people involved in your brand. People love to share their opinion, especially those using Twitter – otherwise, they wouldn't be using it. If you notice any of your followers using Twitter, the follow them immediately to increase the level of participation. This also goes for getting "influencers" to follow up back.
11. Promote Twitter on-site and invite to follow
A no-brainer. You can't get followers if no one knows you exist. Display your new Twitter URL and ask to be followed. Remember that the viral component of Twitter means that a follower's followers might appreciate your brand as well.
12. Customize your background-image
With some Photoshop, knowledge of CSS positioning and some cleverness, you can use your Twitter background as yet another brand builder/enforcer. Here's a tip: Your background is fixed to the top left, with the Twitter content in the centre. Modify your background to have your top line info at the top left, and all your followers will see it.
13. Be fun, be open, be candid, be YOU
Do it the way you want to, don't try to copy what you think will work, marketing is about telling a creative, honest and intriguing story and when you can do that, followers will respond. Inject your personality, humour, expertise and insight into your Tweets, responses, content you create and content you share and give users a unique experience that they wouldn't normally get. This will help set you apart from the clutter in news feeds and have users opting to view your content more often, as a preferred source of information.
14. Create curiosity
Intrigue your followers, make them want to know more about your product, you, or your brand (which are sometimes one in the same). Twitter is an interesting platform to build more connection with your followers, engage customers and sell your services or product. When done right, Twitter can position your business as the brand to care. Use the tips in this guide to start using Twitter for your business
15.Incorporate relevant hashtags
Hashtags are a powerful tool that allows you to expand your reach and tap into relevant conversations. Focus on keywords that are relevant to your business. Best practices recommend using no more than two hashtags per Tweet. One simple way to incorporate hashtags is by identifying popular events to which you can link your business in an authentic way. Remember, these can be everyday, personal events like meals or commutes, as well as wider cultural events, like Valentine's Day or Chinese New Year.
16. Ask Questions or run polls
Asking questions is an effective way to interact with your audience, bring readers into the conversation, and understand people's opinions. Tweet open-ended questions or use Twitter polls to survey on specific responses.
Have your Twits about you
Follow these steps and be consistent, check your analytics and evaluate your tweets performances regularly to see what is a hit and what is a complete miss with your audience.
If you have the time, patience, creativity and grit then Twitter is one of those platforms where you can gain massive returns without the ad spend. I hope you found this guide helpful and using these strategies I am sure you'll hit that first milestone of 100 followers and beyond.
Contact us
If you want to know more about social media marketing don't be shy we're happy to assist. Simply contact us
Tags: Social Media, Twitter
You might also like
Comparing Boarding Schools In England And Switzerland
What are the features of boarding schools in England compared to boarding schools in Switzerland, and why do they differ so much from one another
Read more
Reduce Workplace Injuries On Construction Sites
A review of some of the tactics and protocols construction companies should be putting into place if they want to minimise the amount of on-the-job i...
Read more