New Enhancements For Remarketing With Google Analytics
Google has announced that starting May 15, 2017, Remarketing Audiences created in Google Analytics will be enhanced to automatically take advantage of new cross-device remarketing functionality now available in AdWords and DoubleClick. This means that lists created in Google Analytics will allow advertisers to reach their customers across all their devices when mapping with Google Analytics Audiences. This will simplify creating remarketing lists as well as improve the streams of data, your research, and consistency and targeting of your remarketing ads. Which also means more ad revenue for Google :)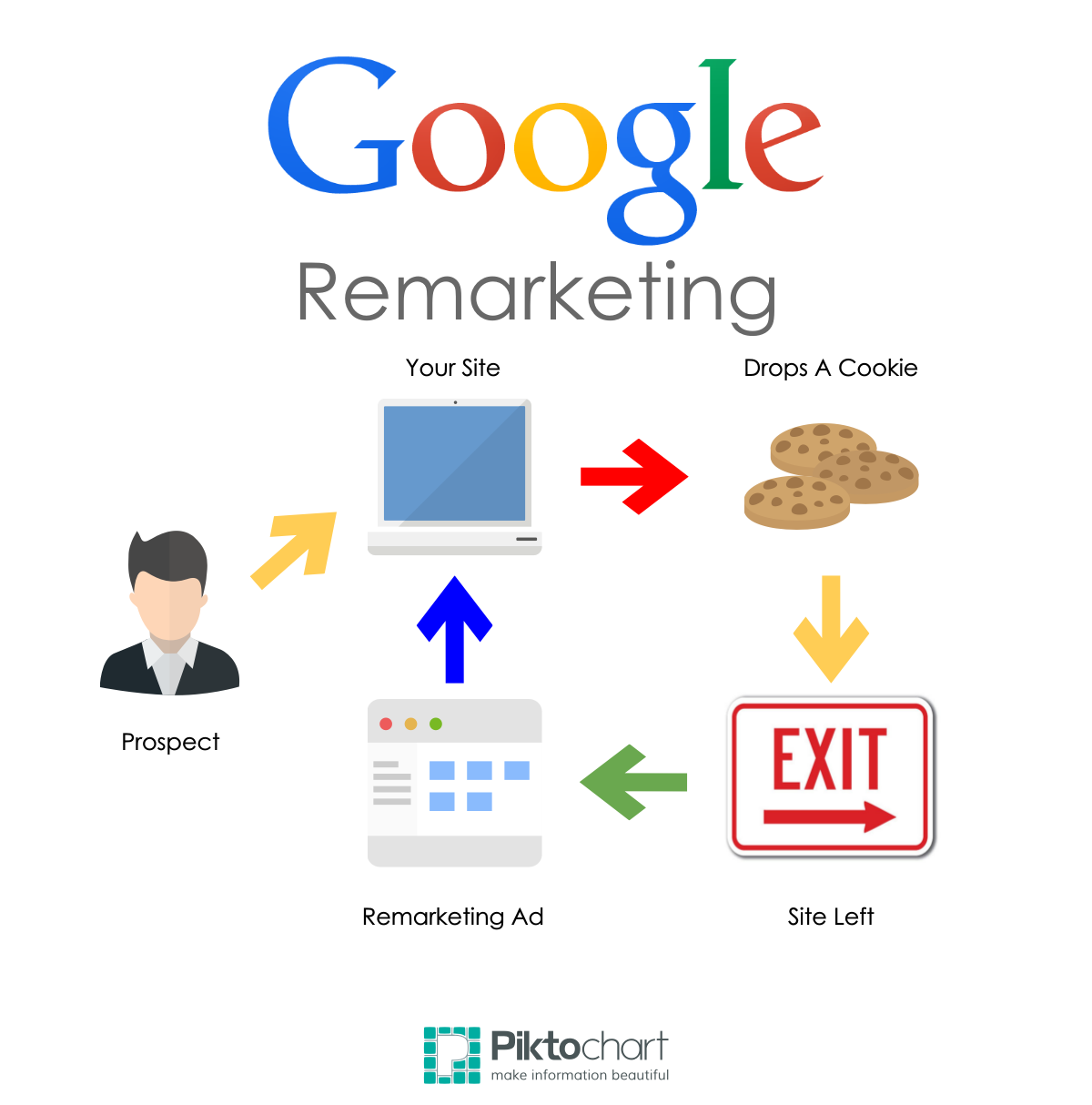 How remarketing works
Why the enhancement
Google has in its infinite source of data provided us with the following wise words around their remarketing findings. Research shows that six in ten internet users start shopping on one device but continue or finish on a different one. Now with cross-device remarketing in AdWords and DoubleClick, if someone visits your website on one device, you can now reach them with more relevant ads when they search or browse on another device. This is especially true for South African shoppers who tend to research and price comparing on their mobiles but prefer to do their actual purchasing on a desktop or laptop.
Cross-device remarketing will extend into apps
For those users have chosen to enable Google to associate their web and app browsing history with their Google account, and to use information from their Google account to personalize ads they see across the web, Google will use data from its signed-in users together with your Google Analytics data to build and define audience lists for cross-device remarketing. In order to support this feature, Google Analytics will collect these users' Google-authenticated identifiers, which are Google's personal data, and temporarily join them to your Google Analytics data in order to populate your audiences.
What actions can businesses take?
If you already have remarketing enabled via Google Analytics then no action is required for these changes to take effect but you should review your privacy policies and make any necessary updates to explain what data your business collects and shares with Google.
These changes do not affect your rights to your Google Analytics data, which is still owned by you. If you don't wish to enable Remarketing with Google Analytics, please turn off remarketing data collection.
What actions can consumers take?
As always, Google does allow users to control their ads experience (or opt out of personalised ads altogether) with their My Account dashboard. If you feel like you need to hold some devices sacred from Google, feel free to do so!
Remarketing device hopping
What do you think of cross-device remarketing? Will it provide better ROI for marketers or will consumers feel that too much tracking and add interference across devices is a bad thing? Let us know in the comments section below.
Contact
If you want to know more about remarketing don't be shy we're happy to assist. Simply
contact us here
Tags: google analytics, remarketing
You might also like
Why Invest in Luxury and Designer Furniture
Designer chairs can be expensive but if you are looking for a high-quality, stylish, and durable chair that will last for years, then investing is wo...
Read more
South Africas Most Popular WhatsApp Scams
We look at why scams have become so popular on WhatsApp in South Africa and what are the top tricks used by scammers to try and sucker funds out of y...
Read more