Social Media Tools: 8 Topic Trend Trackers
Grinding out quality post can be tough ask, constantly having to find a new angle and be creative along with your other duties can be exhausting. Creating a content calendar for social media is of utmost importance it gives you a place to fall back on. However the backbone of social media is viral content, it's what we all love and all hope to achieve. Nothing beats the feeling of seeing your campaign trend in the country, I would know since I've been lucky enough to be part of 3 of them and while creating viral content is the ultimate achievement, jumping on the bandwagon when something goes viral can work just as well.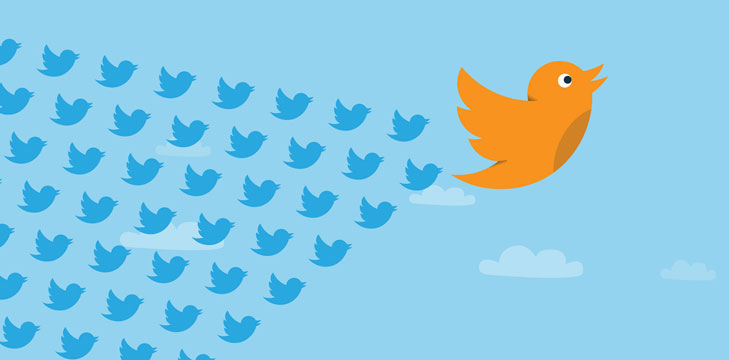 Follow the trend
8 Trending Topic Sources
There is often the assumption that data from one tool or platform is mutually exclusive and can only be used there. This is not the case, just because something is trending on Twitter or in search doesn't mean your Facebook Audience won't find it interesting. Taking trends and being the first to go cross-platform can put you ahead and set you apart from your competitors and show users that following you ensures they get the best quality content first. A social media manager knows the value of trends and to make it easier for you SMM's out there we decided to put together a list of tools to help you source and spot trends.
1. Google Trends
Leverage Google's massive data sources with Google trends. Right off the bat you're shown hot topics on the dashboard or search for trends you are interested in. Best of all its localised so you can drill down to SA or compare with international trends and be the first to hit SA with the latest trends. Find it here: https://www.google.co.za/trends/
2. Google+
Google Plus keeps track of daily trending topics similar to Twitter, to access it click what's hot in your menu on the left in classic google+ to see what's trending or search for #trends. Find it here: https://plus.google.com/
3. Twitter
I have to mention this for noobs but login into your Twitter and below your bio you should see around 8 top trending topics and should be your daily go to for trends since it requires almost zero effort. Find it here: https://twitter.com/
4. Buzzsumo
Using the free plan strategically you can extract quite a bit of insight from this tool, find hot topics and even key influencers on topics you may want to contact and strike up exchanges with going forward. Find it here: http://buzzsumo.com/
Protip! Buzzsumo also has a chrome toolbar that helps you find related trending topics while browsing the web
5. Tagboard
Search for a hashtag and get instant results from 6 social media platforms, see what's being posted around the topic per platform and check for content gaps you can exploit. Find it here: https://tagboard.com/
6. Ritetag
You will need to sign up via email or using your social media account to gain access to hashtag trends and hashtag recommendations and stats on hashtag trends Find it here: https://ritetag.com/
Protip! Ritetag also has a chrome toolbar that helps you find related trending topics while browsing the web
7. Trends24
Super simple, what you see is what you get interface. Offers users a list of 10 trending topics broken down by hour increments and an added bonus it's localised to, so you can drill down to South Africa and see what's been trending in Mzanzi over the past few 24 hours. Find it here: http://trends24.in/south-africa/
8. Buzzfeed
It's a bit of a mess but if you have the time to explore BuzzFeed can unearth some great content and content topics you can easily take and localise or adjust for your market to make it relevant. Click on trending to find the hottest daily and weekly topics. Find it here: https://www.buzzfeed.com/
Contact us
If you want to know more about social media tools don't be shy we're happy to assist. Simply contact us here
Tags: facebook, Google+, How to, SEO, Social Media, Tools, Twitter
You might also like
Tips for Travelling Amman
A list of safety, travel and cultural tips you should know if you want to ensure your trip to Amman does not come with any surprises
Read more
How To Create A Company Culture of Content Marketing
How to make content marketing part of your company culture and ensure you never run dry when it comes to new ideas or strategies
Read more