StumbleUpon To Shut Down After 16 Years
Bookmarking social media service StumbleUpon is shutting down as announced by co-founder Garrett Camp in a blog post. Camp is recommending StumbleUpon users to migrate to his latest company Mix.com. Before shutting down, StumbleUpon was used by over 40 million users and served 60 billion stumbles. "Creating StumbleUpon has been an amazing experience," Camp added. "It was the first project I worked on back in college in 2002. I have personally clicked the stumble button hundreds of thousands of times and learned a lot in the process. But it's now time to focus on the future and create the next discovery platform that will uncover hidden gems we would never think to search for." - Garret Camp
Out of the ashes
Camp, of course, is also known as a co-founder of Uber, where he serves as board chair today. In 2013, Camp set up Expa, which is basically a "company that makes companies" and consists of a network of entrepreneurs. Mix is one of Expa's spinout startups and was first announced back in 2015. It's pitched as a content-discovery site for the mobile era: StumbleUpon will be moving to Mix.com, a similar content discovery service with more features, and that's more widely available on different web browsers and mobile devices. All StumbleUpon accounts will be moved over to Mix.com. "We have built Mix to work on every browser and smartphone, to make the transition as smooth as possible. With a few clicks, you can register and import your SU favourites, interests and tags — creating Mix Collections that are easily shared with friends."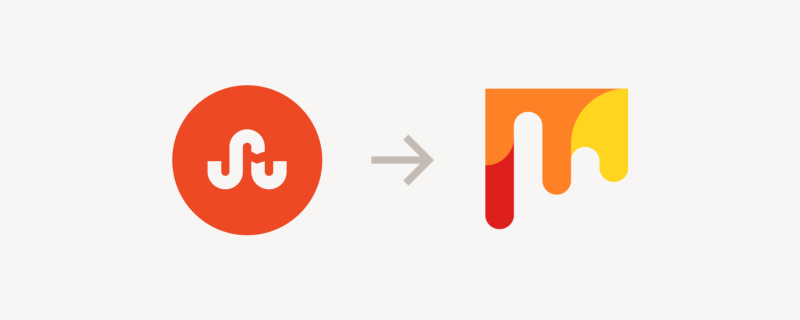 StumbleUpon migrating into Mix
What is or rather was StumbleUpon?
StumbleUpon was an early stage social network that helps you discover unique and interesting sites across the Web based on your interests. StumbleUpon used basic categorisation to build a tailored experience using its discovery engine. Users could explore multiple pages by a click of a button and would be transported to random pages from entertainment to photography, art, humour, fashion, sports, technology and just about every other topic you can think of.
The appeal of StumbleUpon
Some 40 million users, including myself, may have fond memories of stumbling through the internet. Every time you clicked the Stumble button, a new website would load. Often, you'd be surprised and interested in what you stumbled upon. And if you weren't interested, you'd click the Stumble button again to see what would come next. The mystery of what would come next was arguably the best part of StumbleUpon.It was a great tool for stumbling on to products, websites, topics, forums, memes, and GIFs that you never would've found without clicking the Stumble button.
Old news after the newsfeed
As the internet began to mature and users saw it less as a fascinating tool and rather a means to an end the StumbleUpon feature began to become less and less relevant. Users wanted already curated data based on their interests and turned to Google, and Facebook for their daily recommended fix. The landscape quickly changed and StumbleUpon's fun approach to curating the internet become a novelty item.
One too many stumbles along the way
StumbleUpon was acquired by eBay for around $75 million in 2007 before being sold back to investors and its original co-founders — Garrett Camp and Geoff Smith — in 2009. After the company failed to land fresh investment and laid off dozens of staff, Camp reacquired a majority share in StumbleUpon in 2015. Given that level of uncertainty and the direction of the brand and the service, it was never fully able to compete with other sites who began to innovate and scale faster than StumbleUpon could.
Another one bites the dust
This announcement comes shortly after another legacy social internet brand, Klout, announced it would be closing shop on May 25, 2018. Now it's StumbleUpon's turn to say au revoir. While StumbleUpon's demise will be sad for some, others will likely be surprised that it was still operational at all. But all good things must come to an end, as the saying goes, and if you are still one of StumbleUpon's loyal users, you'll have until June 30 to transport your content over to Mix. StumbleUpon really was the hitchhikers guide to the internet at one point so in a fitting goodbye I say so long and thanks for all the fish. Rest in peace, StumbleUpon.
Contact us
If you want to know more about social media marketing, don't be shy we're happy to assist. Simply contact us here
You might also like
83 Black Friday Software Deals 2023
We put together a comprehensive list of software and digital business offering Black Friday discounts on their subscriptions or digital products this...
Read more
5 Tips For Emergency Plumbing Situations
As a home owner or tenant you need to prepared for plumbing issues and break downs or it can cause even more damage so make sure you follow these tip...
Read more