More Than 10 Reasons To Use Google+
What is Google+?
Google+, Google Plus or G+ for short is a social network from you guessed it, Google. Launched by invitation only in June 2011, and then released to the general public later that same year. It hasn't become a household name like Facebook, but Google+ at its peak boasted over 1 billion users. Some of its tools and features come from existing services and platforms, such as photo storing and sharing content. The platform also offers its users the option of micro-blogging. Google+ has a lot of similarities to social media giants Facebook and Twitter but with some serious SEO benefits that should not be ignored.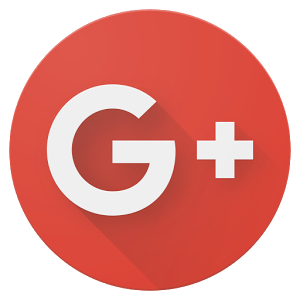 Why should I use Google+ for my business?
No Advertising
Unlike Facebook and Twitter, your posts on Google+ will not have to compete with advertising, sponsored or boosted posts to gain reach. Using Google+ your reach is only determined by the audience you've built up and the quality of your content, headline writing and consistent posting. It comes with a lot of hard graft but you will be well rewarded
Built-in marketing segmentation of your user base
Google+ is structured around "circles", users and businesses can create circles to post relevant content to specific audiences. G+ has taken this concept even further by introducing collections which allows you to post your content into sub-folders within your profile and allow users who like the topic to follow your collections and see the posts within these collections in their feeds.
External Segmentation By Interest
G+ has offered individuals and businesses the opportunity to create a fan and interest-based communities that allow anyone to join and contribute to the community giving you extremly targetted external opportunities for you to flog your content.
+1s hold value
Perhaps the most compelling reason for businesses to use Google+ and shares and is its impact on search engine results. While Google has always been hush-hush on the topic many studies have concluded that posts that receive "+1" clicks on Google+ are more likely to raise your organization's ranking in search engine results than "likes" on Facebook or retweets on Twitter.
Personalised Search
If a user has a G+ account and is a follower of your brand page your posts are likely to show up in search results if it matches keywords the user is searching for. Giving you additional links in search you would not otherwise be able to target due to search personalisation.
Gmail
If a user has a G+ account and is a follower of your brand page your latest posts will appear in the right column of their Gmail interface if they open a mail sent from your business.
Google my business
You can now manage your google my business listing within G+, in fact, it can even be one and the same now that the two platforms have merged.
Multiple touch points for notifications
A person can be exposed to notifications while in any of their Google accounts. From their Gmail to G+, from their YouTube to G+, to their Google Drive to G+, even Google Maps and Google Search.
Powerful Search Engine
Users can search for a keyword and will be presented with relevant collections, communities, people, pages and posts that fit their search query.
Localised Knowledge Graph
Setting up a Google my business page via your Goolge+ account will encourage Google to display a knowledge graph with contact information within SERPs for brand terms and local services search queries
Search Result Enhancements
Being an active user on G+ can encourage better click through from search results as you build up authority. Your social media profiles will be displayed in the knowledge graph, your posts will show how many followers or +1s you have within search and other schema enhancements.
CONTACT US
If you want to know more about Google+ don't be shy we're happy to assist. Simply
contact us here
Tags: Google+, Social Media
You might also like
South African Guidelines For Cryptocurrency Ads
A look at new regulation rolling out in South Africa, which will affect the way companies advertise digital currency and digital asset services can c...
Read more
5 Tips For Emergency Plumbing Situations
As a home owner or tenant you need to prepared for plumbing issues and break downs or it can cause even more damage so make sure you follow these tip...
Read more