Maverick Gold Pure Raw Honey
---
We specialise in
Pure Raw Creamed Honey
Pure Squeezed Honey
Pure Natural Peanut Butter, no additives, no sugar, no salt, no preservatives
Pure Raw Honey is packed with antioxidants, helps reduce high blood pressure
Our pure Honey helps with Cholestrol
Benefits the heart, amazing replacement to sugar
About us
Maverick Gold is a supplier and producer of Pure RAW Honey and Pure Natural Peanut Butter. We supply Pure Raw Honey Creamed and a Squeeze bottled product. Our Natural Peanut Butter has no preservatives, no sugar and no salt added to the product. We are based in Northwold and can arrange delivery to larger volumes. We also wholesale our products.
---
---
LISTING INFO
Listed: 02 June 2020
Last updated: 31 August 2020
ADDRESS
Tristan Place
17 Maple Drive
Northworld, Randburg
2188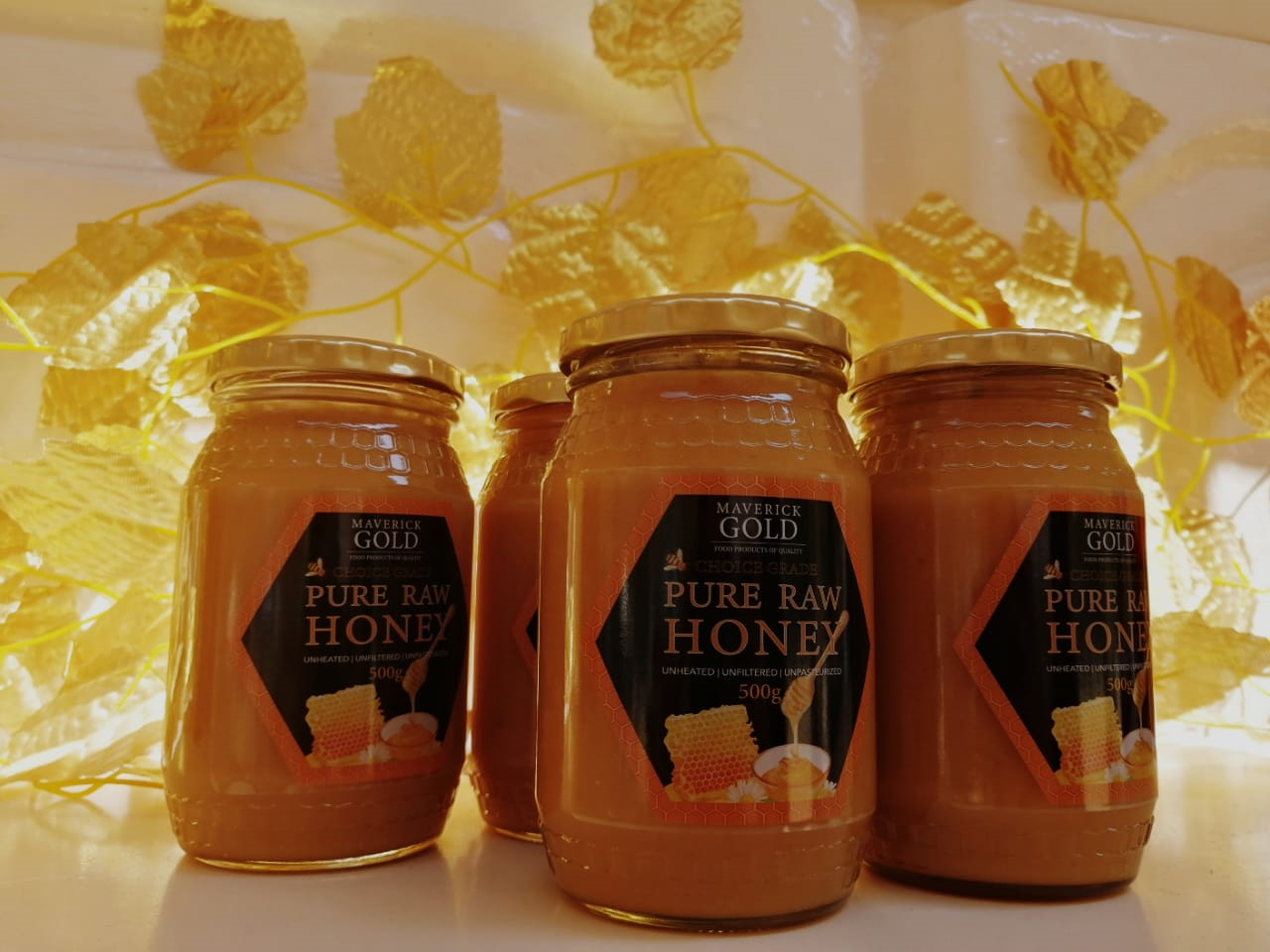 Maverick Gold produces and supplies only Pure South African product. Our Honey is sourced from South African Farmers who apply sustainable farming methods. No additives are mixed into our Honey and Peanut Butter. Our Pure Honey is non-irradiated.
We have Consol Glass and PET plastic bottle as well as a squeeze bottle in 500g each
Yes we can arrange delivery at a cost, depending on distance and volume
Why not include OR Introduce your Body to an Immune Booster Tonic made with our Pure Raw Creamed Honey?
Rate & Review
---
---
---

{{review.sUserName}}
{{review.iDayLastEdit}} day ago
{{review.iDayLastEdit}} days ago
{{review.sReview}}
---