EDUVISA Graduate School of Management
---
We specialise in
UK-Accredited Bachelor (BBA) & Master's in Business Management (MBA Degree)
Affordable Trimester Payment Plan
Online University Experience
Accelerated Studies - No interruption as a result of Covid-19, extended holidays or socio-political unrest
Online Study Material & Assessment
Integrated Bachelor & Master's Curriculum
About us
EDUVISA is a registered (Reg: 11015241), UK Government regulated education institution (UK-Ofqual: ATHE: 1400), UniQual, Oxford: 90359) that delivers accredited diploma, degree and post-degree qualifications curriculum-aligned with Bachelor in Business Administration (BBA) and Masters in Business Administration (MBA) Degrees in the United Kingdom.
---
---
OPERATIONAL NOTICE:
Become an EDUVISA Referral Affiliate today and start your own "training centre" or referral income business today simply by referring new students to EDUVISA. Visit www.eduvisa.co.uk to discover the benefits of partnering with EDUVISA Graduate School of Management.
LISTING INFO
Listed: 21 September 2020
Last updated: 17 October 2021
ADDRESS
The Campus
Corner Sloane and Main Street
Bryanston, Johannesburg
6001
South Africa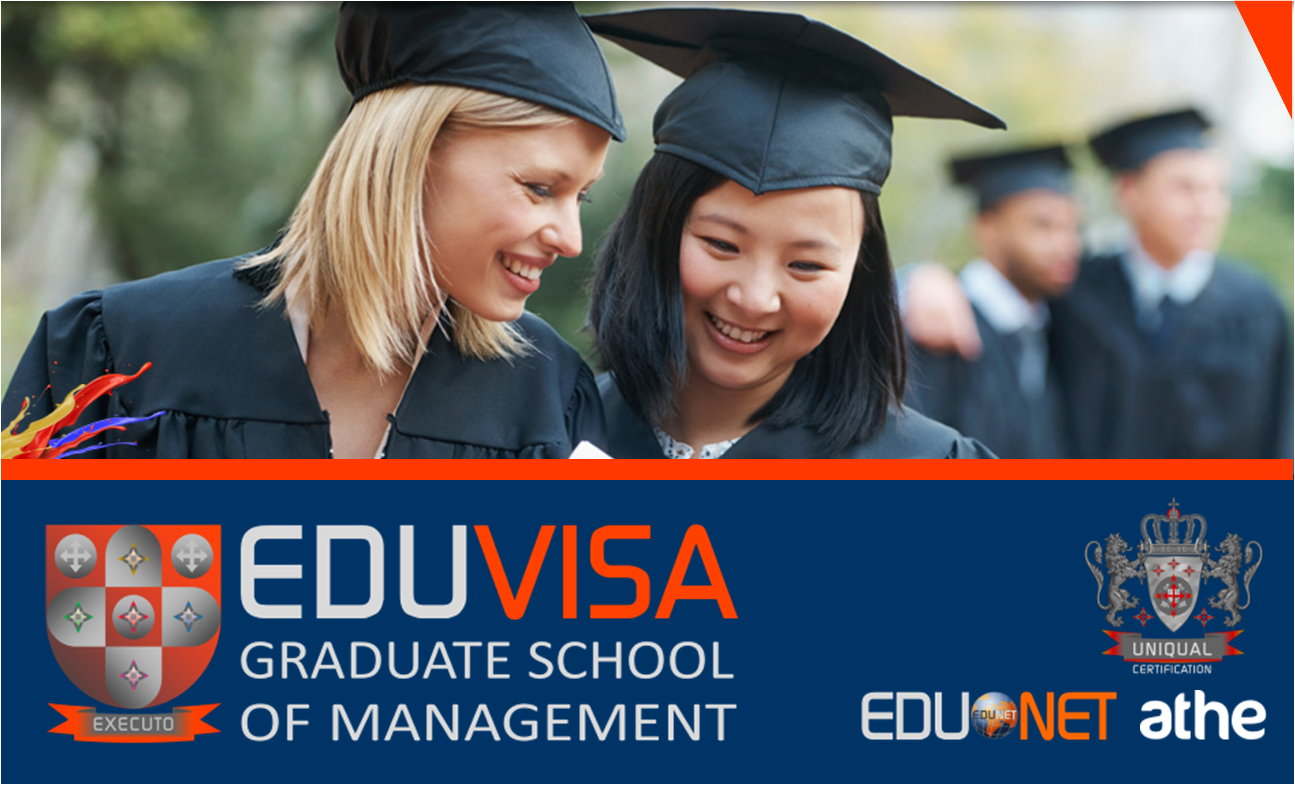 EDUVISA allows the student to study online for a UK accredited (UK-Ofqual & BAC) Bachelor or Master's Degree.
No, students are able to access the EDUVISA UK-University system simply by completing a Diploma in Higher Education Access (Dip.HEA) which can be completed within two to three months after which students may commence with their diploma or degree studies.
Yes, EDUVISA offers a "pay-as-you-study" payment option linked to our Trimester Academic Programme. In addition, students benefit from a highly discounted tuition fee when full payment of course fees are made as well as a Revolving Student Loan facility that can repeatedly be used for the duration of their studies.
Rate & Review
---
---
---

{{review.sUserName}}
{{review.iDayLastEdit}} day ago
{{review.iDayLastEdit}} days ago
{{review.sReview}}
---