nichemarket has launched an exciting new tool classified tool. You can now now promote your sales, deals and promotions right on your business listings. All free at now extra cost! And just in time for Black Friday!
Promote Your Black Friday & Cyber Monday Sale On nichemarket
Adverting your sale and promotion quick and simple on with nichemarket classifieds. 
What You Need To Advertise On nichemarket Classifieds?
A nichemarket business listing
Your promotion details
Dont have a nichemarket business listing? Register here and create one for free!
Hot Tip: Follow our handy guide for step by step instructions to creating your business listing.
How To Create Your nichemarket Classified Ads?
Login to your nichemarter account and follow these easy steps:
Step 1: Access Your Bussiness Listing
From the dashboard edit your business listing.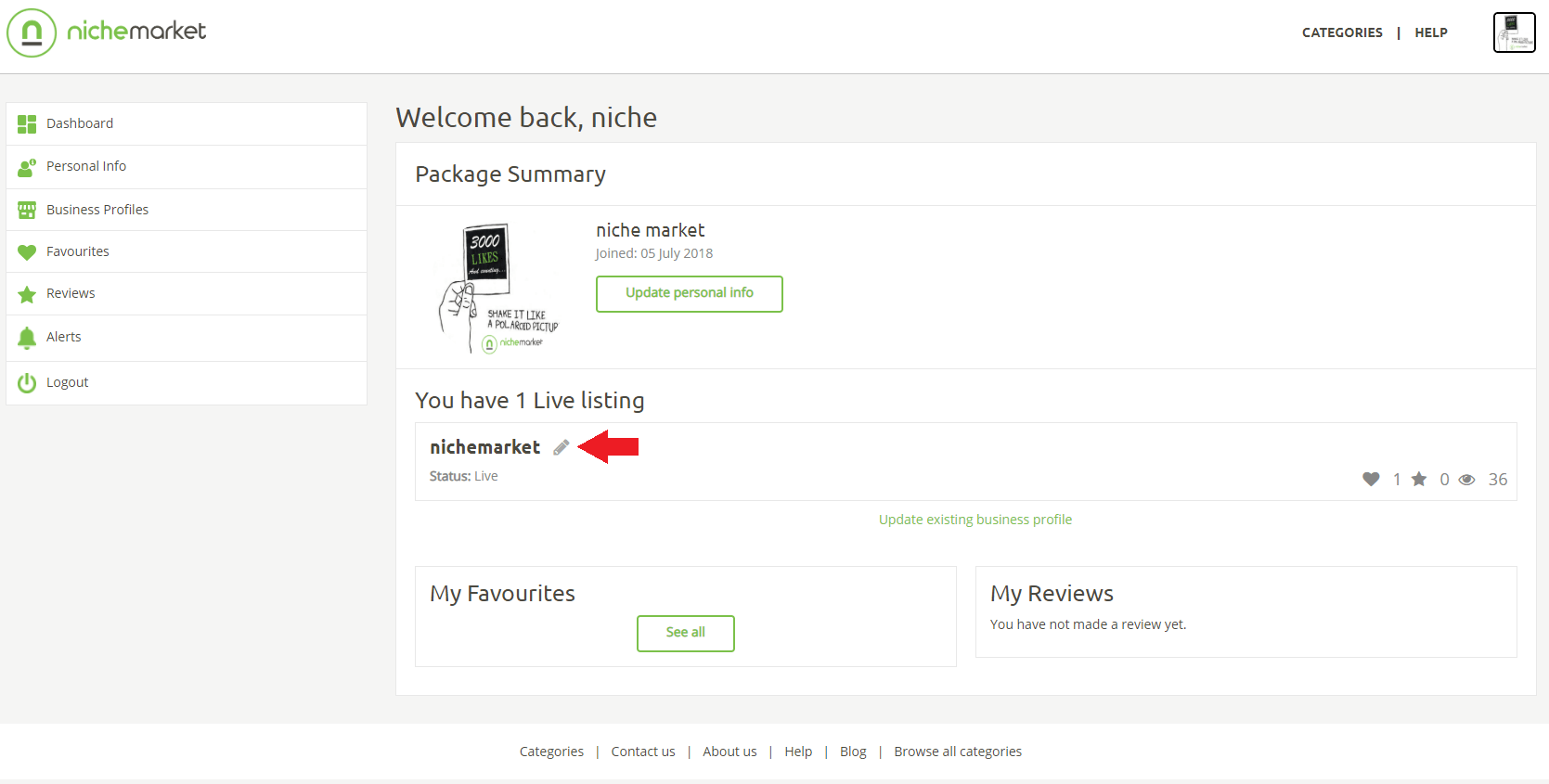 Step 2: Select new "Ads and Promotions" tab from the left-side menu
Plesae note, if your listing is not approved you wont be able to access this feature.




Once you received the confirmation via email you will be able to access this feature.
New business listings will be vetted and approved within 24 hours after submission
Step 3: Start creating your new ads
Select "Add" and you will be prompted to create your first ad




Give your Promotion a heading or title. For example: 50% Off All Website Audits
Provide details for your promotion, the nitty gritty and how users can redeem.
Select the promotion category, for now you can choose from:

2 for 1
Black Friday
Bundles
Coupons & Vouchers
Cyber Monday
Discounts
Gifts
Giveaways & Contests
Promotion
Sales

Select your date range
If you would like to add an additional advert, click add another.
Once you done, click save!
Your Advert will now be live on your profile and listed in the classifieds section of the site

Some More Info on nichemarket Adverts:
Free Adverts last for 30 days. After that they will be automatically decativated.
Decativated ads will still be visible to you via your nichemarter user dashboard.
You can have are entitled to 3 free adverts per business live at any given time.
If you would like more than 3 adverts live, you can purchase additional listings at a minimum cost.
What are you waiting for? Login and get started now.