---
We specialise in
Escape room games
Birthday Parties
Corporate team building activities
About us
Breakout Escape Room is popular among escape fanatics for its a fine mix of popular concepts, originality of gameplay, and top-notch service. Players are easily drawn towards the conceptual puzzle rooms and indulgent ambiance of the rooms. Suitable for any occasions, including corporate parties, birthdays, anniversaries, and so on, these escape roo
---
---
LISTING INFO
Listed: 13 October 2022
Last updated: 08 November 2022
ADDRESS
1st Floor, #27, NMR,
100 Feet Road, Intermediate Ring Road
Bengaluru, Bengaluru
560047
India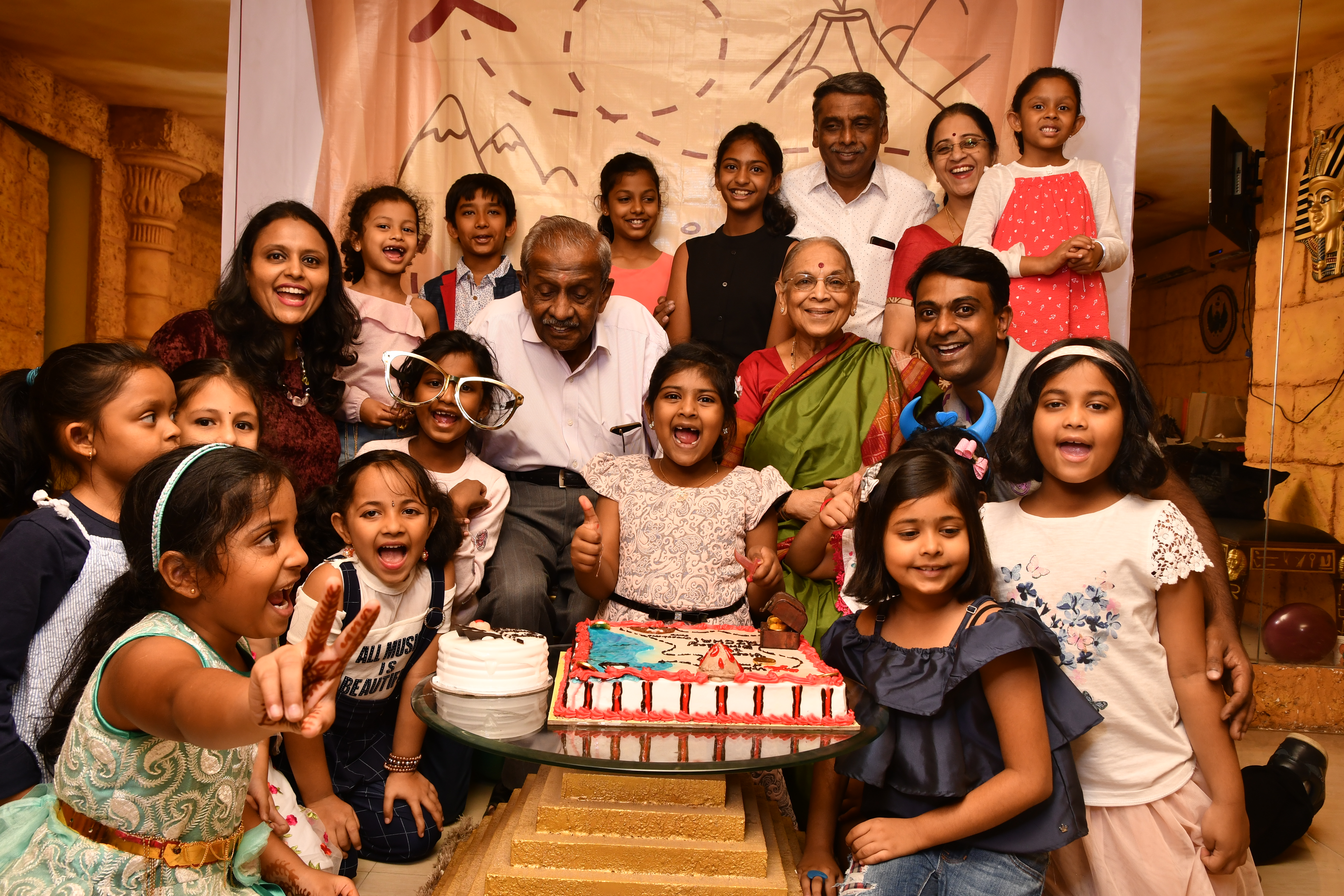 We have games for everyone! From children of all ages starting from 5 to adults. We have games especially curated for children who belong to the age group of 5-9 years. Children above the age of 8 can play Murder Mystery, Kidnapped and Classified if they are accompanied by adults, because it'd be better to experience something more intense with an adult to guide by their side. Children will not be allowed to play certain games even if accompanied by an adult because we don't want to scar them for life by showing them something they might not be ready for!
The very essence of a birthday party is surprises, thrill and excitement! Our facility Breakout® is but a personification of those words. We have all the key ingredients – surprises, excitement and mysteries, the true essence of a great Birthday celebration are covered here! Age is no bar when it comes to fun! We have activities lined up for everyone! Your day shall be replete with fun and a ton of excitement making it a truly memorable one for years to come. Our Egyptian-styled venue replete with state-of-the-art amenities that makes it your perfect destination to celebrate your or your loved one's special day here at Breakout®. You can either hire our world-class party space or even host a premium Birthday party with a wider range of inclusions! The experience here is not about having fun the traditional way, where children go around playing, and riding the same mundane rides. We provide an experience that stimulates all you senses and pulls you in. It coaxes you into believing that you've actually been teleported into another world! In short, at Breakout®, your birthday is not just about lighting up a few candles on your cake but about truly building memories for years to come.
Why choose the ordinary for your extra-ordinary children? Having hosted over 600+ parties over the past few years, we can confidently say that we know exactly what works and what doesn't for almost any age group. Every parent wonders, what can I do to make sure my child has an amazing birthday? As a parent you hope to make their child's special day an incredible memory! For the kids as well as your friends and relatives. And, we understand that. We take that extra step to ensure a dazzling smile on your child's face and joy in everyone's heart. Leave it to us and we'll make your kid's birthday party venue is a fun and fabulous event no one can forget!
Rate & Review
---
---
---

{{review.sUserName}}
{{review.iDayLastEdit}} day ago
{{review.iDayLastEdit}} days ago
{{review.sReview}}
---