---
We specialise in
30 days money back guarantee
8 months warranty on all products
Government Registered
Cheap and Fast delivery (24-48 hours)
24/7 Customer service support
Best Quality products (Imported and locally fabricated)
About us
ANGANI TEXTILES (PTY) LTD is located in LAUDIUM, Gauteng, South Africa and is part of the Retail Sector Industry. SANGANI TEXTILES (PTY) LTD has 30 total employees across all of its locations and generates $3.62 million in sales (USD). With roots established since 2007, we now stand at the top of the South African textile charts.
---
Features
Customer Service Call Centre
---
OPERATIONAL NOTICE:
Closed on Sundays and Public holidays
LISTING INFO
Listed: 16 December 2020
Last updated: 16 December 2020
ADDRESS
205
205 2nd Avenue
Laudium, Centurion
157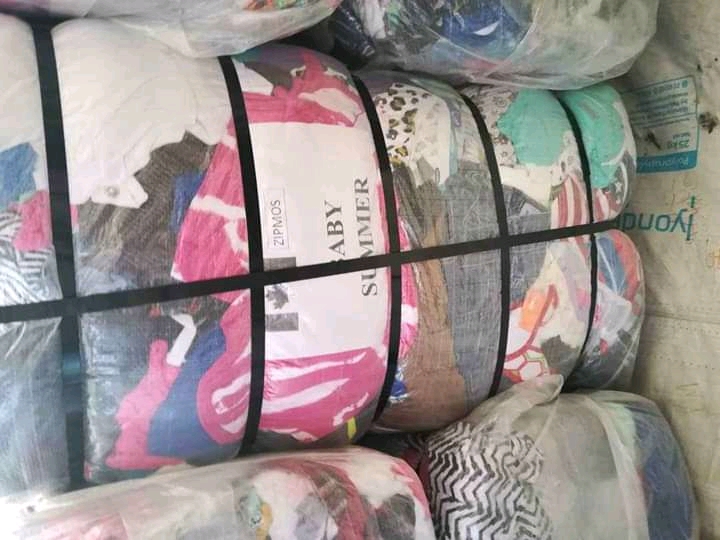 We are focused on our local people most of the time as we need their support and encouragement. Nevertheless, "Africa we Unite" stands tall above every acronym, therefore we deliver to a few countries across Africa including Botswana, Zimbabwe, Lesotho, Malawi, Somalia, and Uganda.
Delivery is charged between R450 and R999 depending on the order quantity. Delivery timing depends on a number of factors including payment methods, order quantity, location…etc.. Therefore timing is always between 24 and 48 hours.
Used Clothes Packing: We can make 45kg/bale, 75kg/bale, 95kg/bale or big bale. Our used clothing is Grade A, very bright and clean. There are more than 50 items in our factory. Bales can be packed in each item or mixed all the item. Used Shoes Packing: Each sack contains 25kg mixed used shoes 1. Men Sports Shoes: Including brands like Adidas, Nike, Puma, Fila, Asics, Jordan etc. 2. Lady Sports Shoes: Including brands like Adidas, Nike, Puma, Fila, Asics, Jordan etc. 3. Men leather shoes 4. Lady leather shoes 5. Men casual shoes 6. Lady flat & middle heel sandal 7. Men & Lady converse shoes 8. Children shoes Total: Approximately 48-58 pairs 25kEach sack contains 25kg mixed used shoes Used bags packing :30kg/bale,80kg/bale
Rate & Review
---
---
---

{{review.sUserName}}
{{review.iDayLastEdit}} day ago
{{review.iDayLastEdit}} days ago
{{review.sReview}}
---