Romi Oliphant Debt Counselling Services
---
We specialise in
Debt Review
Mediation
Debt Counselling
Debt Rehabilitation
Financial Literacy
About us
Our main business is debt review and mediation with the ultimate goal of supporting The National Credit Act's aim in preventing over indebtedness. We assist and rehabilitate over indebted and debt stressed consumers become debt-free, and guide them in maintaining a healthy credit lifestyle on rehabilitation.
---
Features
Customer Service Call Centre
---
LISTING INFO
Listed: 05 September 2020
Last updated: 06 September 2020
ADDRESS
18A Cora Street
Model Park, Witbank
1034
South Africa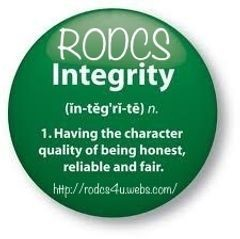 Debt Counselling was introduced by the National Credit Act to help over indebted consumers. The aim of Debt review is to construct a repayment plan which is affordable to the consumer, as well as acceptable to the credit providers.
Yes, you will be issued with a clearance certificate which will be distributed to all credit bureaus.
Immediate, your creditors will be paid at a rate which is affordable to you.
Rate & Review
---
---
---

{{review.sUserName}}
{{review.iDayLastEdit}} day ago
{{review.iDayLastEdit}} days ago
{{review.sReview}}
---