Hannah Mower Legal, Paralegal, Virtual Assistant & Mediation Services
---
We specialise in
Family Law Services
Mediation Services
Labour Law Services
Contracts
Correspondent Work
Virtual Assistant admin services
About us
We are a Legal Consulting~Attorneys and Mediators which provide Family Law services~ Divorce, Custody, Agreements, Parenting Plan, Debt Review, Labour & Conciliation matters.
---
---
OPERATIONAL NOTICE:
"With hard work and dedication, anything is possible". Timothy Weah "H & M.R is a dynamic and respectable and reputable firm with an innovative approach, involving and considering the Corporate and Operational Aspects of a Business. Services Family Law, Custody, Maintenance, Parenting Plans, Agreements. Mediation Our aim is to improve communication between our clients. '' A Child's shoulders were never intended to bear the weight of adult burdens." James Campbell Our vision To provide parties with disputes a legal structured process and guidance in, a non-adversarial setting, to enable them to agree on just and viable outcomes, and save costs."
LISTING INFO
Listed: 06 September 2021
Last updated: 12 January 2022
ADDRESS
Bulding
928 Zuka Avenue
Strubens Valley, Roodepoort
1709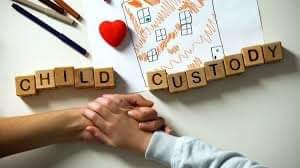 All consultation is with an Attorney
The answer is no an Application will have to be brought to the Court to request matrimonial change.
We provide personal assistance and legal support in most aspects of family law, including the following: Matrimonial Matters, Antenuptial Contracts, Cohabitation Agreements, Life Partnership Agreements, Divorce Family law disputes, Parenting Plans, Access & Custody Maintenance
Rate & Review
---
---
---

{{review.sUserName}}
{{review.iDayLastEdit}} day ago
{{review.iDayLastEdit}} days ago
{{review.sReview}}
---