---
We specialise in
Expertise and advice on pet care and pet foods and products
Parrot grooming package: Wing & nail clipping, mite & work treatment & calming feather spray
Parrot Behaviour Advice
Chinchillas - when in breeding session
Free deliveries in the Westville, Kwazulu Natal area
We offer home parrot grooming
About us
Feed A Pet is a husband and wife team that run 3 Pet shops. We are passionate about parrots and breed and hand rearing and finding good homes for our parrots. We spend time with new parrot owners to help you to make sure your parrot as the right care, attention and nutrition. We sell dog, cat, parrot & small animals foods & accessories.
---
---
OPERATIONAL NOTICE:
Feed A Pet has 3 stores: Pinetown, Pinelands & Durban North
LISTING INFO
Listed: 06 February 2020
Last updated: 07 February 2020
ADDRESS
Park Boulevard Shopping Centre, lower level next to on tap
Turn from Riverside Road into Brownsdrift Road on the left as you are driving towards the ocean
Umgeni Park, Durban North
4051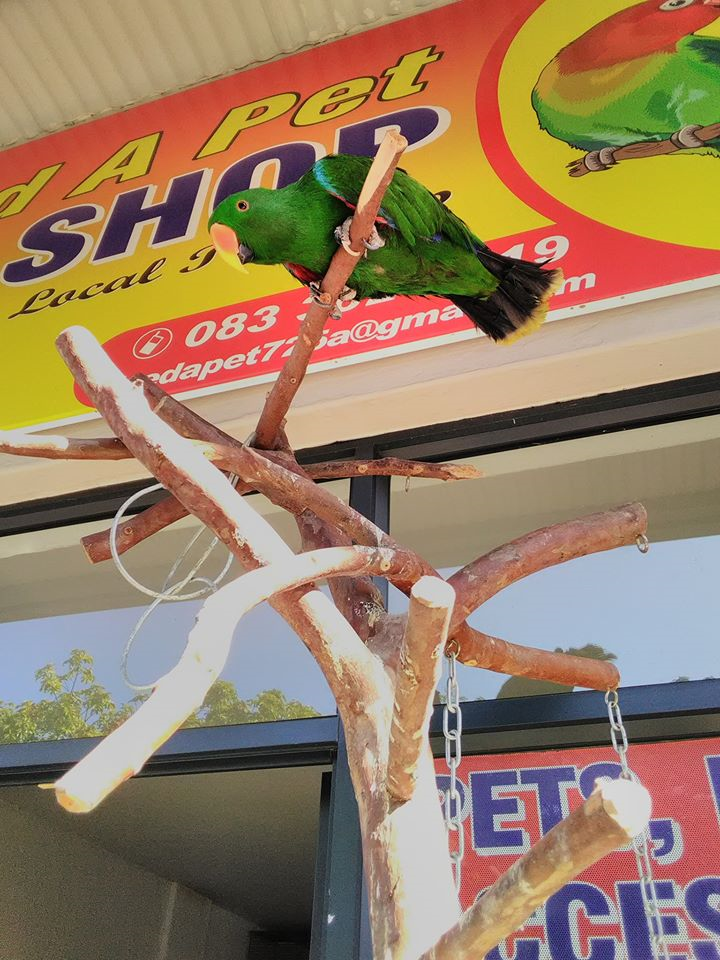 This is a personal decision but it is recommended for your birds safety. Handreared parrots do not have experience in the wild. They don't know how to forage for food and in Kwazulu Natal predator birds can easily catch them
Parrot plucking can be caused by many things, if you do your regulary 3 month worm and mite treatment then it could be a nutrition problem or a behaviour problem. We are a always here to help and you can pop in for a free chat.
FeedAPet offers bulk bags of good quality food with higher digestive protein so your dog will get better nutrition and poop less because there is less non digestible ingredients and more nutrients that your dogs body will absort. In additionw FeedAPet offers various foods to suit your budget and y may be surrprised to learn that you can get better nutrition for a similar price
Rate & Review
---
---
---

{{review.sUserName}}
{{review.iDayLastEdit}} day ago
{{review.iDayLastEdit}} days ago
{{review.sReview}}
---