---
We specialise in
Honey Bee Removals
Beekeeping
We provide a bee removal service in the *Witbank (Emalahleni) Area and *Welkom (Free State) Gold Fields Area.
Our Bee Removal Professionals with years in the business will remove your bees safely and professionally.
Once we removed your bees, you will be bee free.
We do not kill the Bees, we relocate them to our Bee farm.
About us
We at Honey Bee Removal, we offer a professional uninterrupted Bee Removal Service, which is available 24 hours a day, 365 days a year.
---
---
LISTING INFO
Listed: 28 October 2019
Last updated: 28 October 2019
ADDRESS
Tipten Farm
Theunissen, Theunissen
9410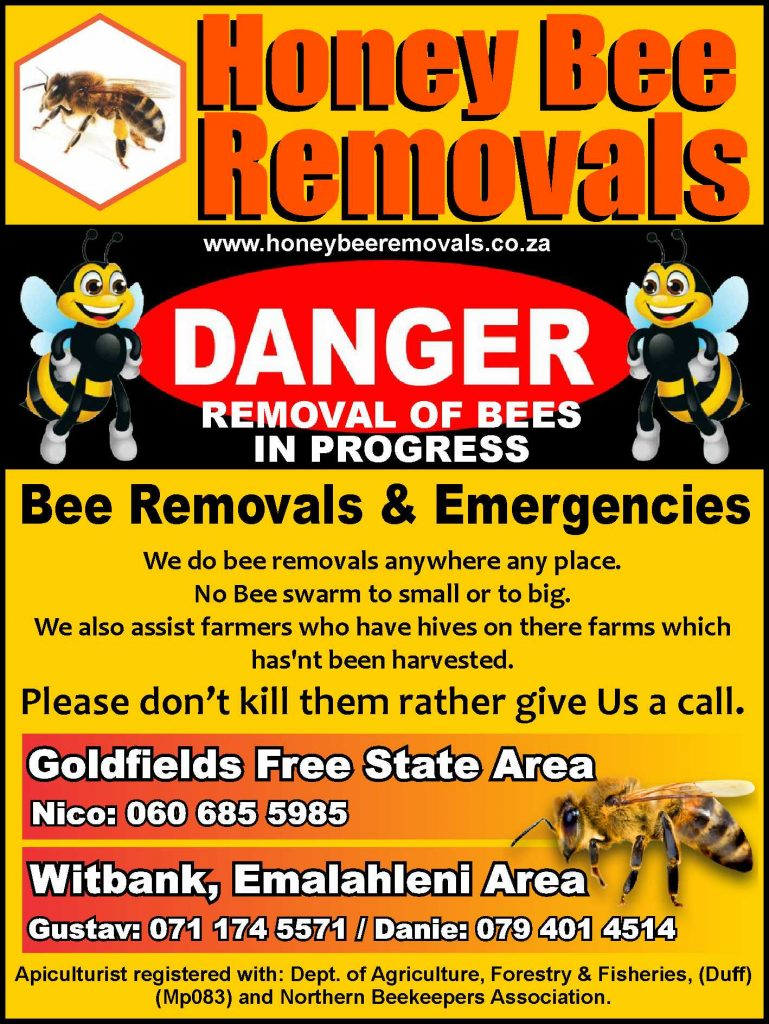 NO, we relocate them to our farm and put them in new homes.
To provide a bee removal service the beekeeper needs various tools and a suitable vehicle. These involve an expense to the bee remover. In addition a beehive is required to put the bees into. These are not cheap. A basic new hive without honey supers, but with new brood frames fitted with wax foundation sheets, is in the region of R1000.00.
Rate & Review
---
---
---

{{review.sUserName}}
{{review.iDayLastEdit}} day ago
{{review.iDayLastEdit}} days ago
{{review.sReview}}
---