Mailchimp launches Instagram Ad Campaigns
If you've been reading our blog for a while you would be no stranger to the power of MailChimp. Starting from humble beginnings as a bulk email sending platform but over time Mailchimp continues to evolve and giving us more and more bang for the buck. It's push to become the premium small business marketing and ORM (online reputation management) tool with the introduction of its latest feature. So what's have they come up with?
A few months ago, Mailchimp announced Facebook Ad Campaigns and has now expanded its ad creation platform to include Instagram. Instagram Ad Campaigns, an easy way for e-commerce businesses to build their own ads, push their brand and sell more stuff via a new channel. Now you can create, manage, and track your email marketing, Facebook ads, and Instagram ads in one place—without any additional fees from us.
For more on how MailChimp can be used for with Facebook ads check out our article Mailchimp Now Integrates Facebook Ad Campaigns
Expanding your reach
So why has Mailchimp opted to integrate with Instagram? From a tech point of view already being pretty cosy with Facebook, it was a natural evolution once they had 3rd party access to Facebooks ad API. While from a customer point of view it's a great place to showcase your products and create excitement around your brand and reach new audiences while also attracting a different type of marketing user to the MailChimp platform.
John Foreman, our VP of Product Management, puts it this way: "MailChimp's e-commerce customers already spend a lot of time and effort making sure their brand and product photography is on point. Now you can use those beautiful images to bring in customers."
Find new customers more often
The primary benefit of using Instagram ads in MailChimp is that you can unlock the power of your MailChimp list. From working with your mailing list over the past few months you will already know who your best customers are, so this is a perfect starting place to find new customers who have similar interests or demographics. By targeting people who look like your top customer segments from your MailChimp contacts, you can find and attract precisely the right audience.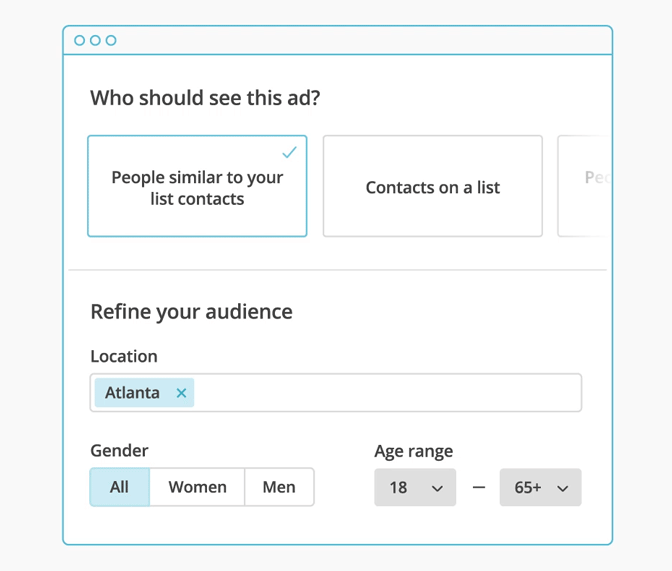 Bolster your ROI
One of the hardest parts of marketing your business is the feeling of throwing money into a black hole. With Instagram Ads in MailChimp, you can see exactly how your ads are performing. "Advertising on Instagram gives our e-commerce customers the best of both worlds—an easier way to find new customers by targeting people like the ones on your list and specifics about what items were actually sold," says Tom Klein, our CMO. When you connect your store to MailChimp, you'll be able to see the total return of your Instagram ad, including items sold, subscribers added, and customers acquired
Should you use instagram ads?
Good question! Here are 2 questions to ask yourself, according to John:
Are you trying to drive sales or visits to your website?
If your brand is already on Instagram and you're looking to drive followers, then Instagram ads are a no-brainer. Or if you're looking to drive site traffic and sales on mobile, then Instagram is for you.
Protip! Not all brands and products are treated equally on Instagram. Be under no illusion that even with this powerful targeting you may not get a rapid uptake in visits. Brands surrounding food, fashion, fitness and travel will definitely find positive results at a lower ROI while less attractive topics will struggle.
Does your customer demographics line up with Instagram's user base?
Instagram now has a community of more than 700 million users worldwide, with 100 million of those users joining in the last four months. Instagram's user base is also global, with the majority of those users living outside of the U.S. And according to a 2015 Pew Research study of U.S. residents, more than half of online adults ages 18 to 29 use Instagram, followed by 28% of online adults ages 30 to 49. Women are also more likely to be Instagram users (31% versus 24%). So there's a great chance that your users are already on Instagram.
How to build an Instagram campaign?
For many building, an ad sounds daunting, especially when there's money involved. But don't worry MailChimp has done a great job of providing a very similar experience you already know and love from building tonnes of email campaigns.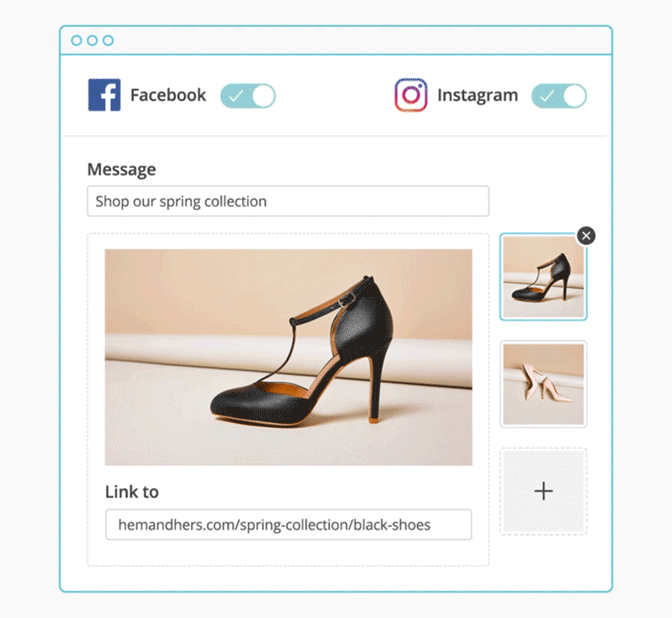 If you can build an email campaign, then you can create an Instagram ad. (You can do it at the same time you build your Facebook ads, too.) "Instagram Ad Campaigns are just as easy to build inside MailChimp as Facebook ads are," says John. "Our ad builder streamlines ad creation, precision targeting, and reporting so that time-strapped e-comm companies can get an ad out quickly to build their audience and drive traffic to their store in a measurable way." For more on this new product, check out the launch video below
Get social with Mailchimp
So what do you think about MailChimp integrating social ads into its platform? Is it something you would find useful or are you happy keeping them apart? Let us know in the comments section below.
Contact us
If you want to know more about email and social media marketing don't be shy we're happy to assist. Simply contact us here
Source: Mailchimp Blog
You might also like
South Africas Most Popular WhatsApp Scams
We look at why scams have become so popular on WhatsApp in South Africa and what are the top tricks used by scammers to try and sucker funds out of y...
Read more
Why Invest in Luxury and Designer Furniture
Designer chairs can be expensive but if you are looking for a high-quality, stylish, and durable chair that will last for years, then investing is wo...
Read more