---
We specialise in
Your SmartPA is supported by a team and does not work alone thus ensure business continuity as opposed to a Sole Trader
We pride ourselves on offering our clients the most efficient, cost-effective ways to handle their business tasks and admin support.
You're not paying for coffee runs or personal lives, you're only paying for productive time from our expertly trained and accredited virtual assistants
Your package can be scaled up or down according to your business needs
No uncessary overheads like UIF, holiday pay, bonus etc
We do it all!
About us
We pride ourselves on offering our clients the most efficient, cost-effective ways to handle their business tasks and admin support. Our accredited SmartPAs are of the highest standard and are matched with companies across all sectors. Whether we're disrupting the perception of admin workers or transforming business support across the world, we're
---
---
OPERATIONAL NOTICE:
Overtime or after hours work will be done, depending on project deadlines.
LISTING INFO
Listed: 08 April 2020
Last updated: 08 April 2020
ADDRESS
13
Turtle Close
Vermont, Onrus
7201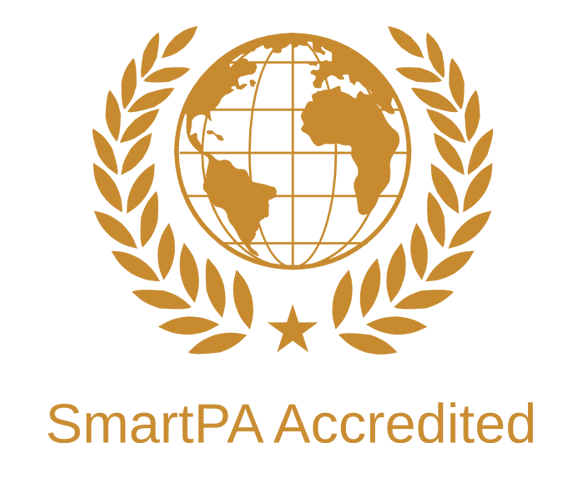 Yes. We do not hot desk. Support is personal to you, your business and your brand. Hot-desking dilutes this support. In addition, you will have a dedicated Account Manager working with you and your virtual assistant.
This is the true value of the SmartPA business model. On these occasions, the seamless SmartPA network kicks in. Your VA collaborates and completes a full handover to another team member to ensure there is no drop in support during holidays and sickness. Our administrators are supported by H.O. where we allocate a new VA should the need arise. This VA will start immediately to ensure a seamless transition.
Our virtual assistants have been trained to deliver tasks efficiently. The benefit of this to your business is that tasks take less time to do than if you were to do them yourself. Real-time reporting enables your VA to demonstrate that the hours paid for are used effectively.
Rate & Review
---
---
---

{{review.sUserName}}
{{review.iDayLastEdit}} day ago
{{review.iDayLastEdit}} days ago
{{review.sReview}}
---