---
We specialise in
Relationship Rehabilitation
Self-Identification and Self-Care
Self-actualization in all relationship dynamics
Subconscious Reprogramming
About us
My passion is to see people live their own authentic truth. To see people fulfilled, progressively whole and with joy. Sharing in each other's deliciousness while developing, growing, expanding, loving and enjoying with no trauma, disappointment or expectations.
---
---
OPERATIONAL NOTICE:
Available for emergency trauma counseling 24 hours, 7 days a week
LISTING INFO
Listed: 03 February 2020
Last updated: 04 February 2020
ADDRESS
Mandela Drive
West Acres, Nelspruit
1200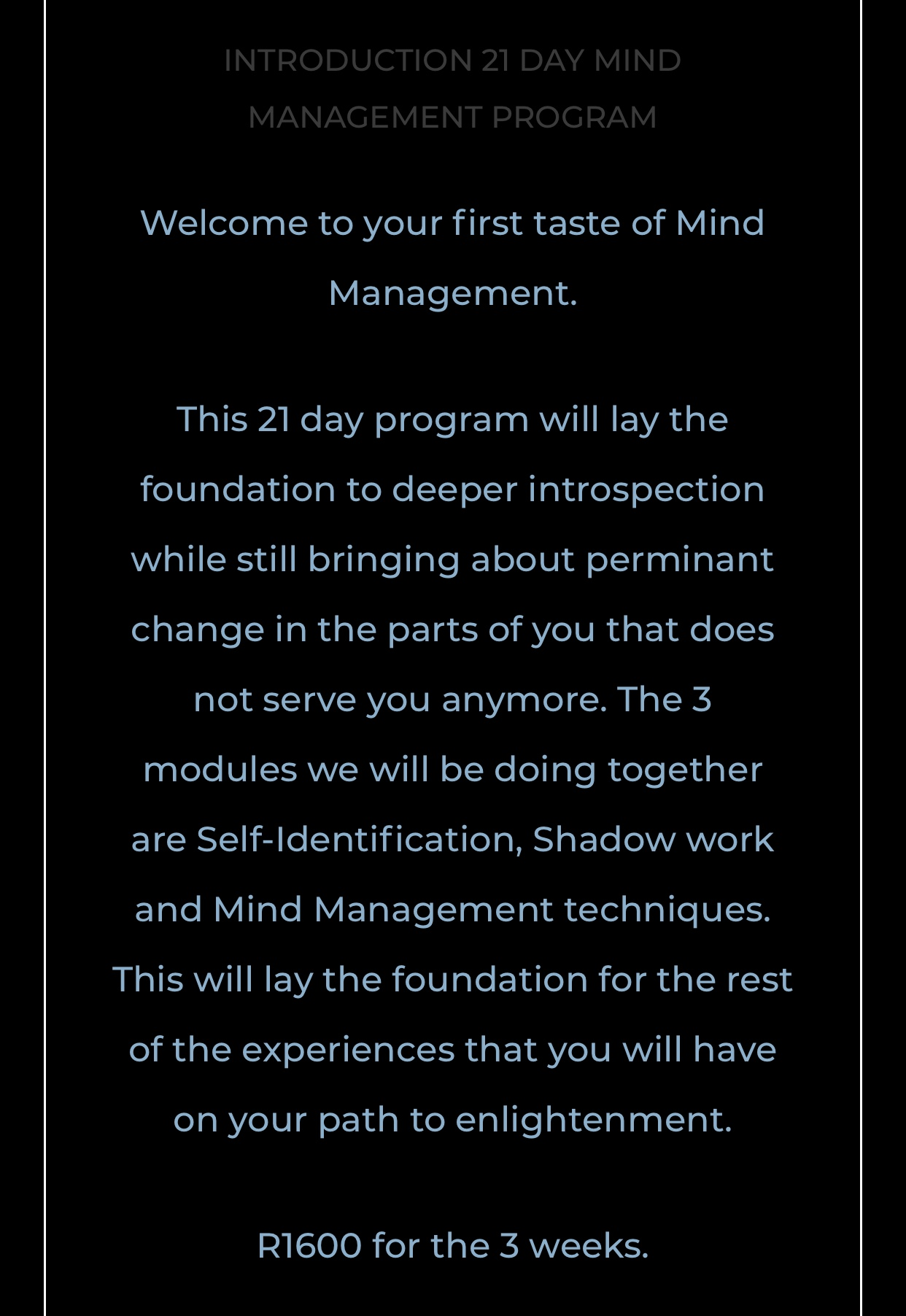 There are 3 main areas I focus on with the objective to bring physical healing, emotional stabilization and authentic living. These 3 areas would mainly be certainty readjustment, mind management techniques and developing self-care routines. The methods I use depends on the person, the time and chapter in their lives they are in which I will read in their vibrational frequency, however, examples of these methods would include the programs I have written together with Psych-K rebalancing which I combine with the Nova Therapy. My greatest passion is collaborating with corporate leadership and giving staff in the workplace an opportunity to expand into the best versions of themselves.
Rate & Review
---
---
---

{{review.sUserName}}
{{review.iDayLastEdit}} day ago
{{review.iDayLastEdit}} days ago
{{review.sReview}}
---