15 custom 404 pages South African Sites can learn from
We have previously spoken about what 404 pages are and how we why we should monitor these errors; if you are not familiar with these terms you can read more about 404 pages here: Get more from 404 your pages. Today we will look at the more creative aspects of the 404 page and the user benefits in taking the time to customise these pages.
Why Customise your 404 page?
Going back to the basics according to standard apache practice a 404 page should be set in the header status and serve an error informing the user that the page no longer exists. According to these standards, a 404 page like the one featured below is sufficient.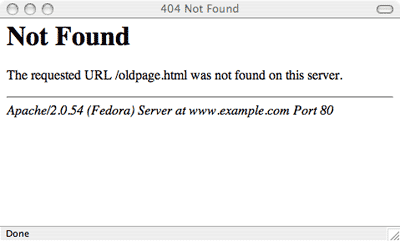 But this is not 1992, technology design and UX has come a long way and the above example does not have much benefit to the user in any way. In fact, have shown that 90% of users who encounter a standard 404 page, similar to the one featured above, will assume that your entire site is down and no longer exists. Yes, your link is broken, or your page no longer exists, but this does not mean you need to lose your potential client as a result. To avoid putting your site at risk it's become standard to customise 404 pages and help reintroduce users to your site.
It has also been proven the more creative you get with these pages, the better the chance is you will have of reintroducing your users back into the site. That being said, creativity is not only a visual aspect but you should also provide strong call-to-action points that will help users find what they need.
Custom 404 Page checklist:
Technical
Header status should always be set to 404 - page not found.
Urls should not be changed or redirected. 404 page should be served on the original link that is trying to be accessed.
Creative
Make sure the standard skin of the page is aligned with the rest of your site
Make sure your website branding and logos are visible.
Feature the standard website navigation.
If you choose not to include navigation ensure there are sufficient entry points to reintroduce users back into the site. Include a link to the homepage at the very least.
include a search function to help users find what they looking for.
Have fun with it. Get creative and go wild with design and interaction. The greater the impression you make on your users increases the chances of retaining them.
Ensure that you have an appropriate copy to accompany your awesome design.
Be inspired and have fun!
Sample 404 pages to inspire your work
Looking at all the local players in the South African market it's hard to find 404 pages that truly inspire. Most of them are a bit drab, they may follow the technical protocol and customised it to a certain extent but it's certainly examples I would not share with my friends. This is why I went abroad to bring you some of the niftiest pages I've seen!
The clever and hilarious
Appnovation Technologies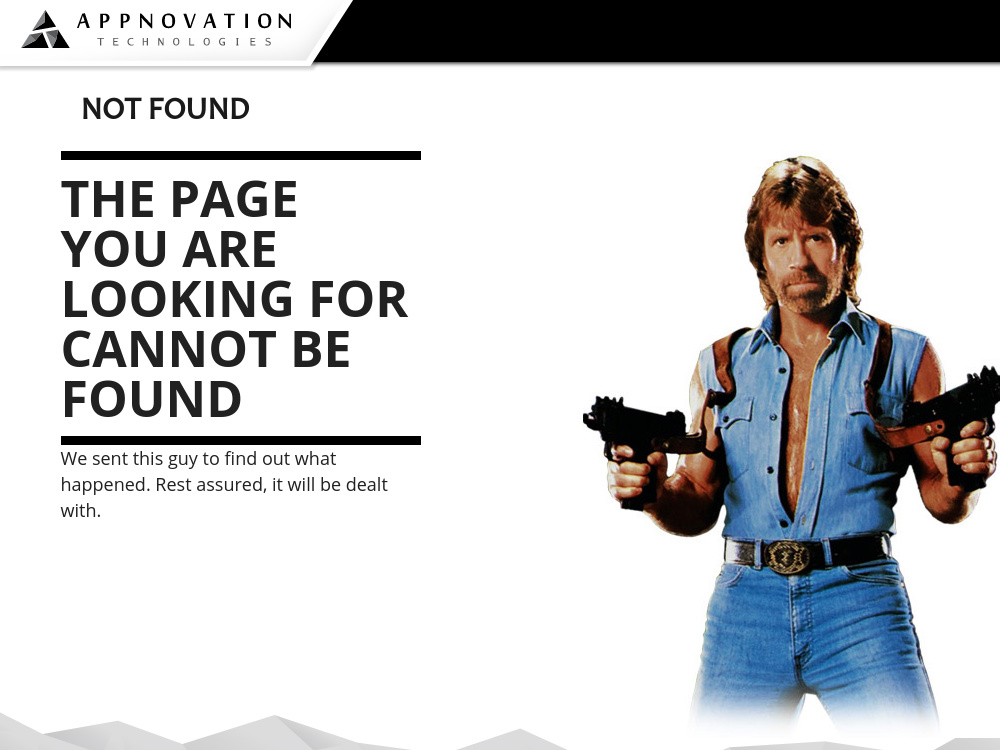 link: https://www.appnovation.com/404
Blue Laser Design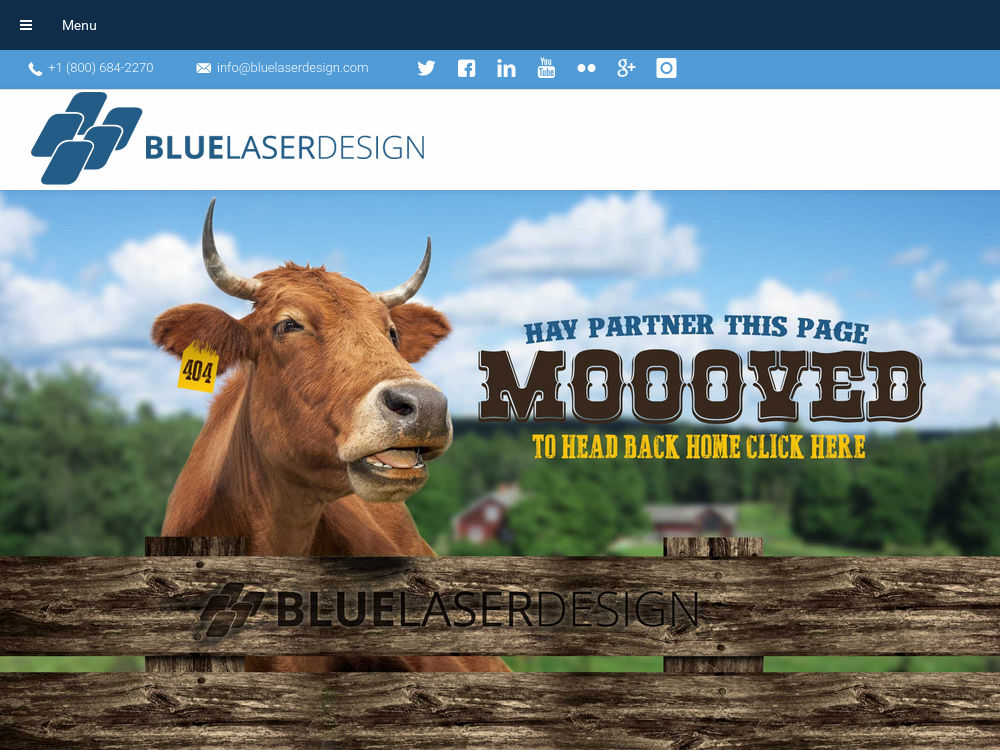 link: http://www.bluelaserdesign.com/404/
Flooring Supplies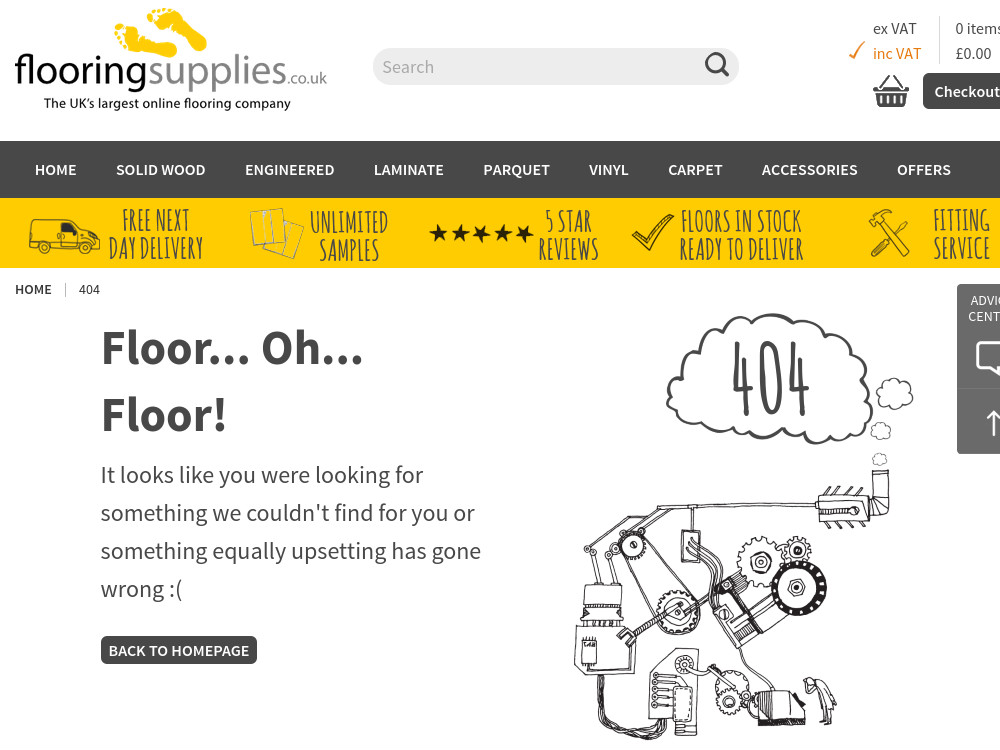 link: http://www.flooringsupplies.co.uk/404
Out of Comfort Zone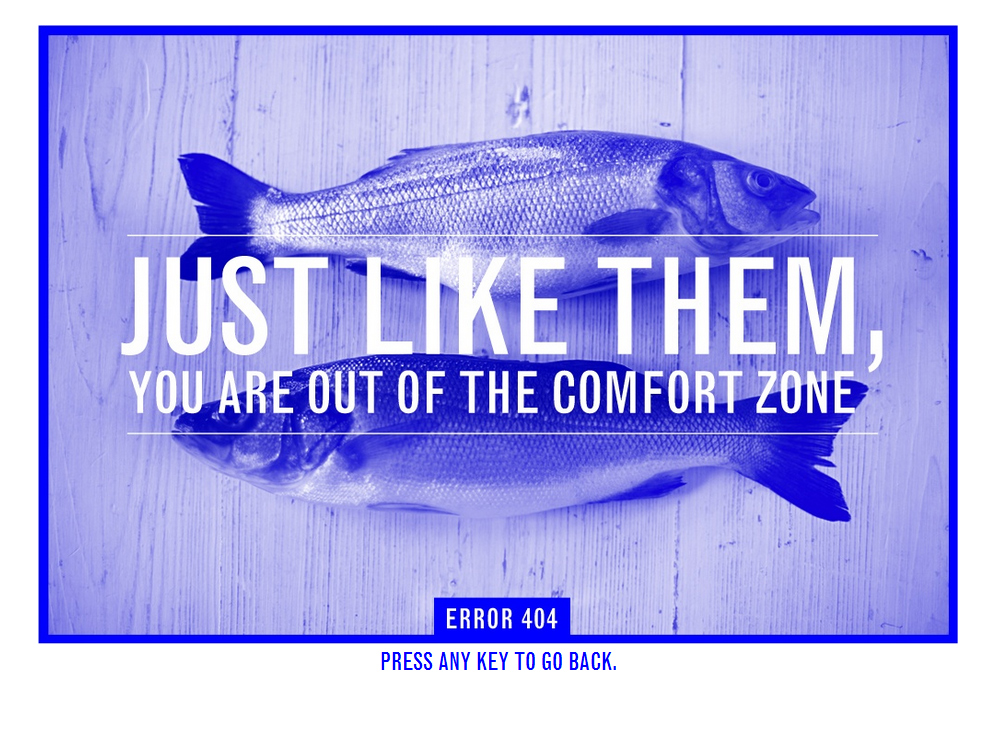 link: http://outofcomfortzone.net/404
The creative and innovative
Good Dog Design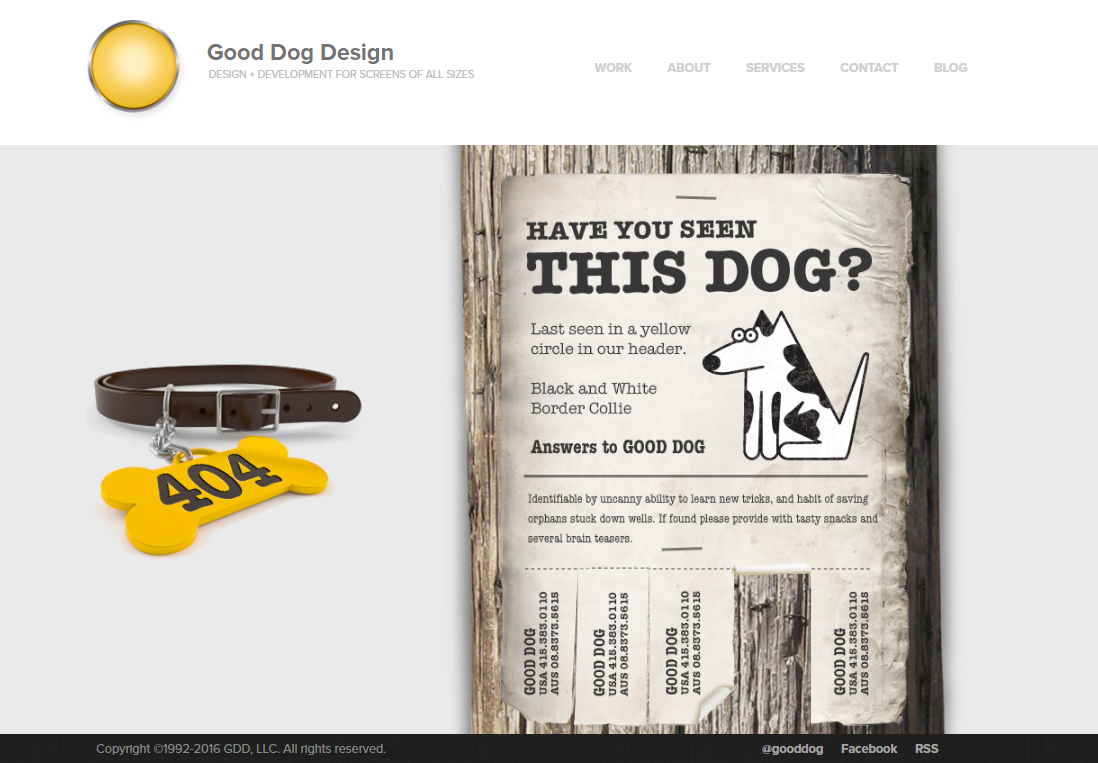 link: http://gooddogdesign.com/404
Sygic Travel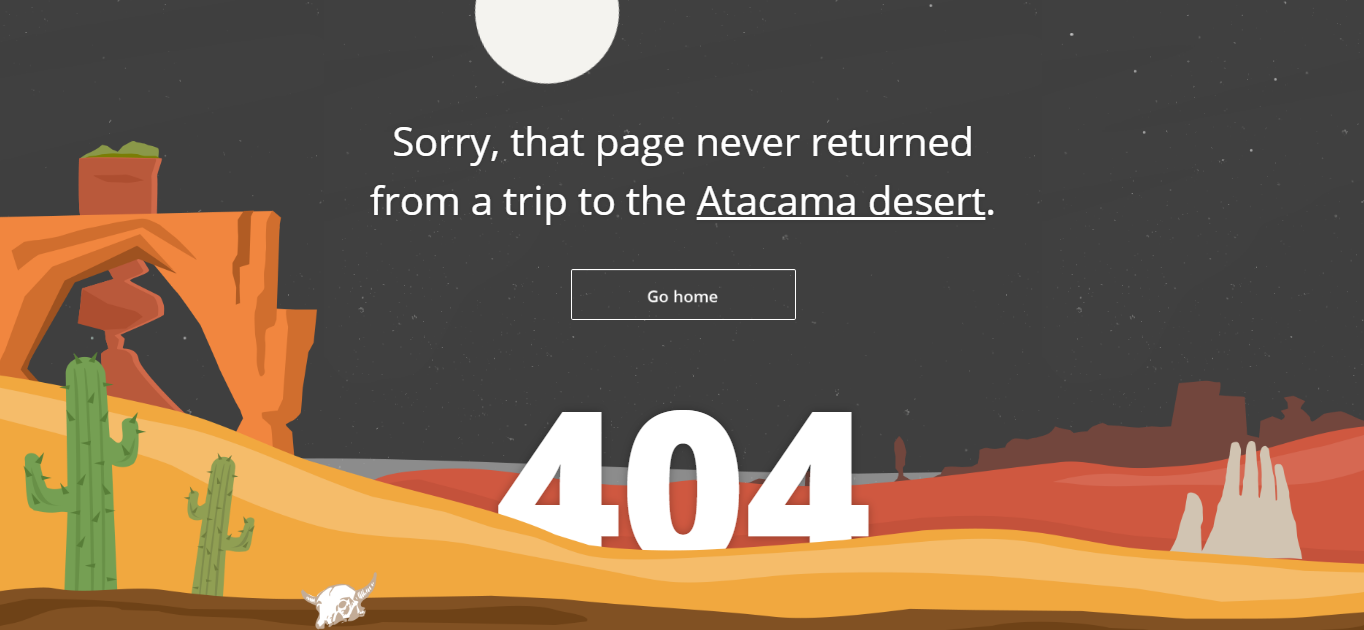 link: https://travel.sygic.com/404
Weemss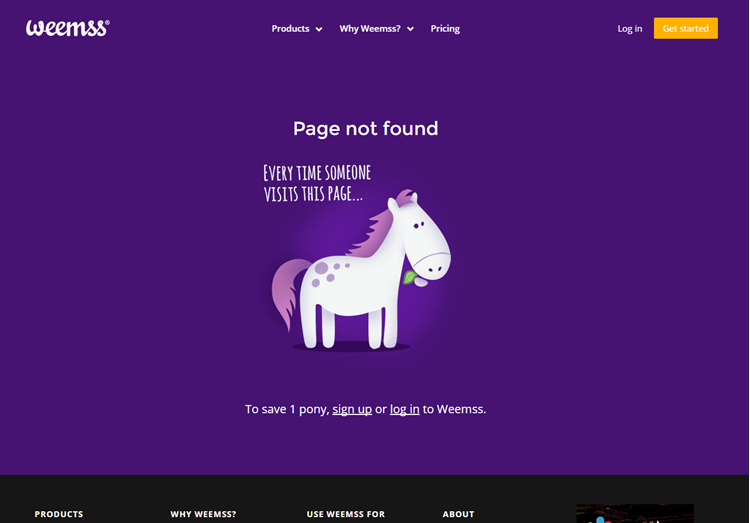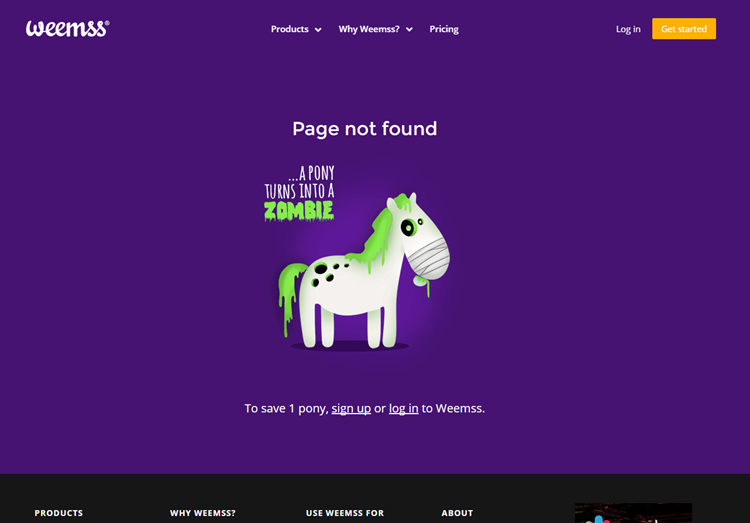 link: http://weemss.com/page
Blue Fountain media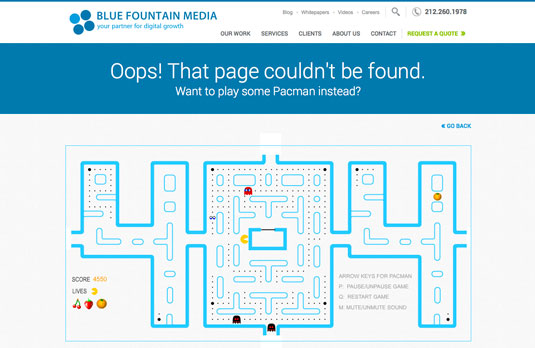 link: http://www.bluefountainmedia.com/404
The Geeky
Star Wars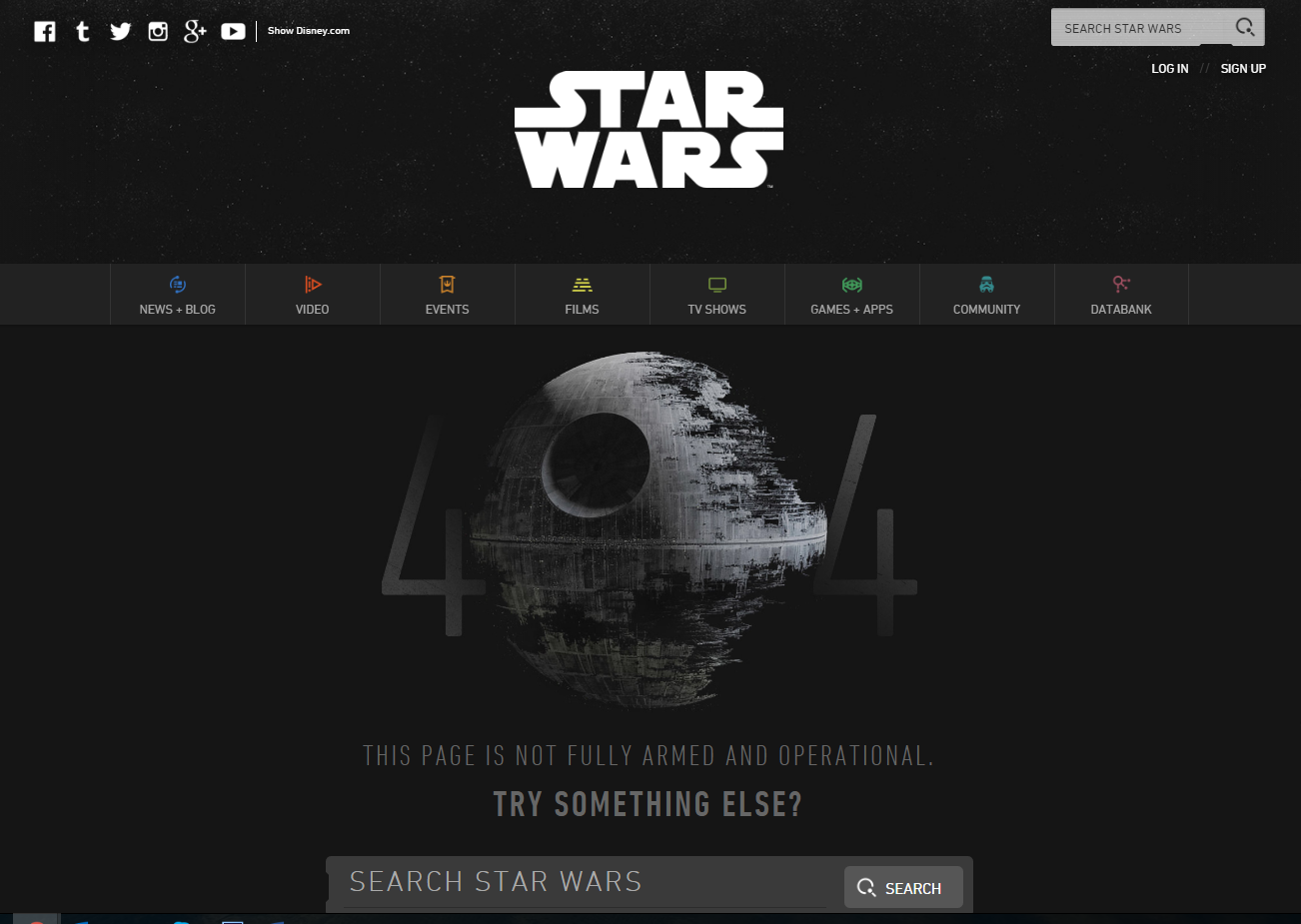 link: http://www.starwars.com/404
John Kavanagh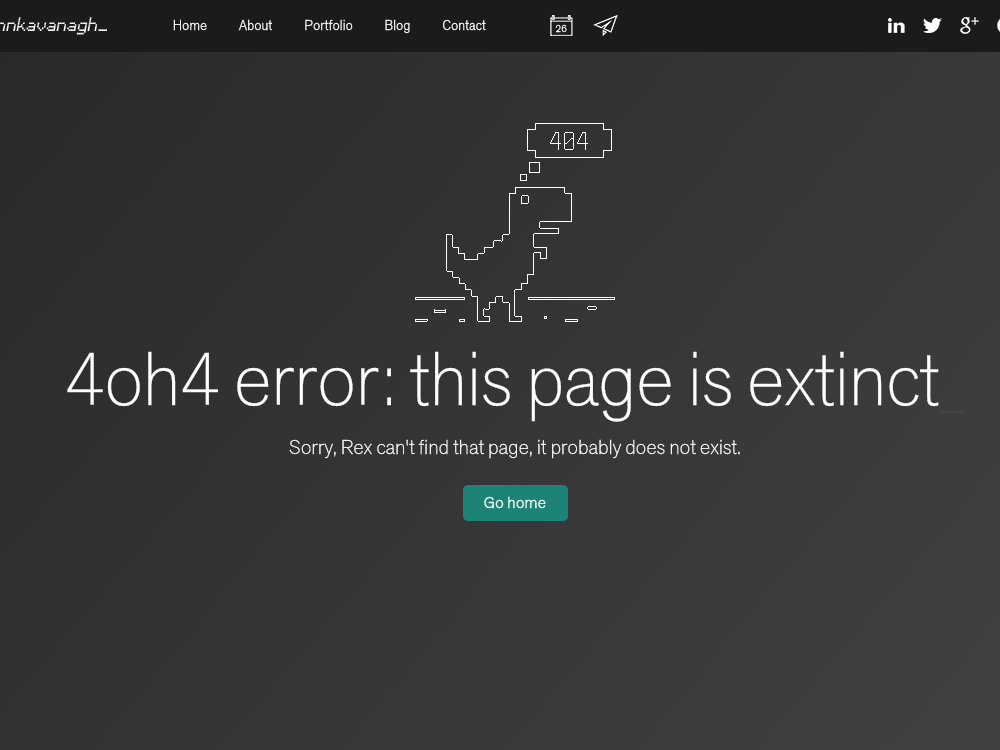 link: http://johnkavanagh.co.uk/404/
Coolappse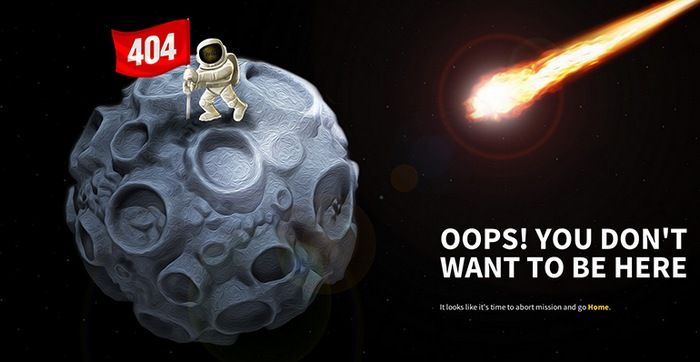 link: http://www.coolappse.com/404notfound
The Downright Charming
Virgin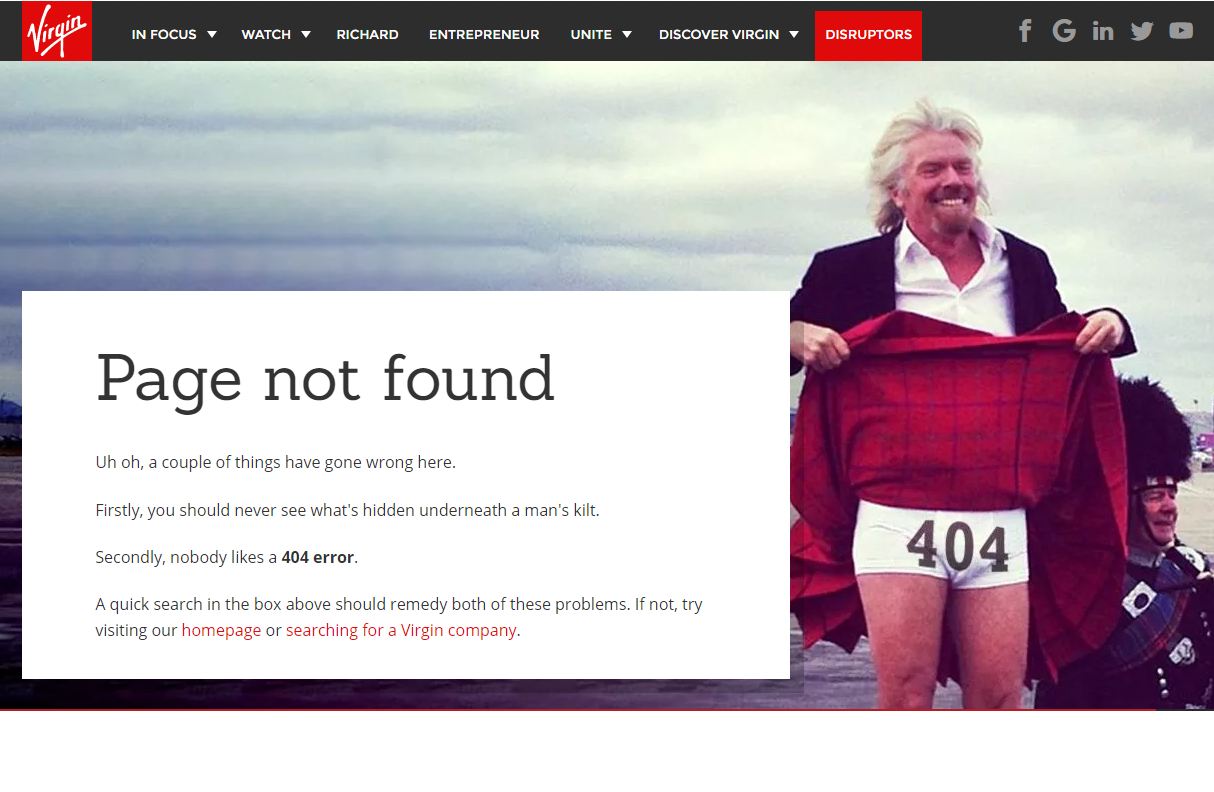 link: https://www.virgin.com/404
Jib Jab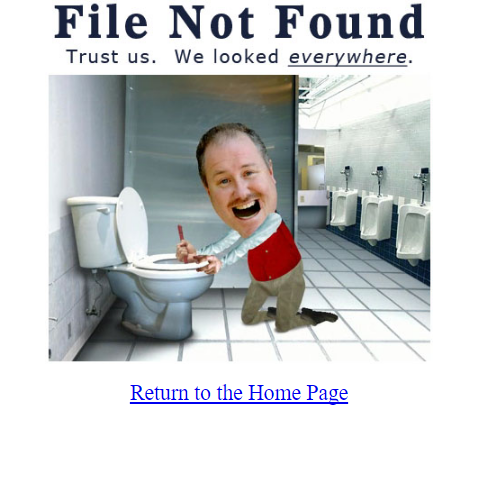 link: http://www.jibjab.com/404.html
the onion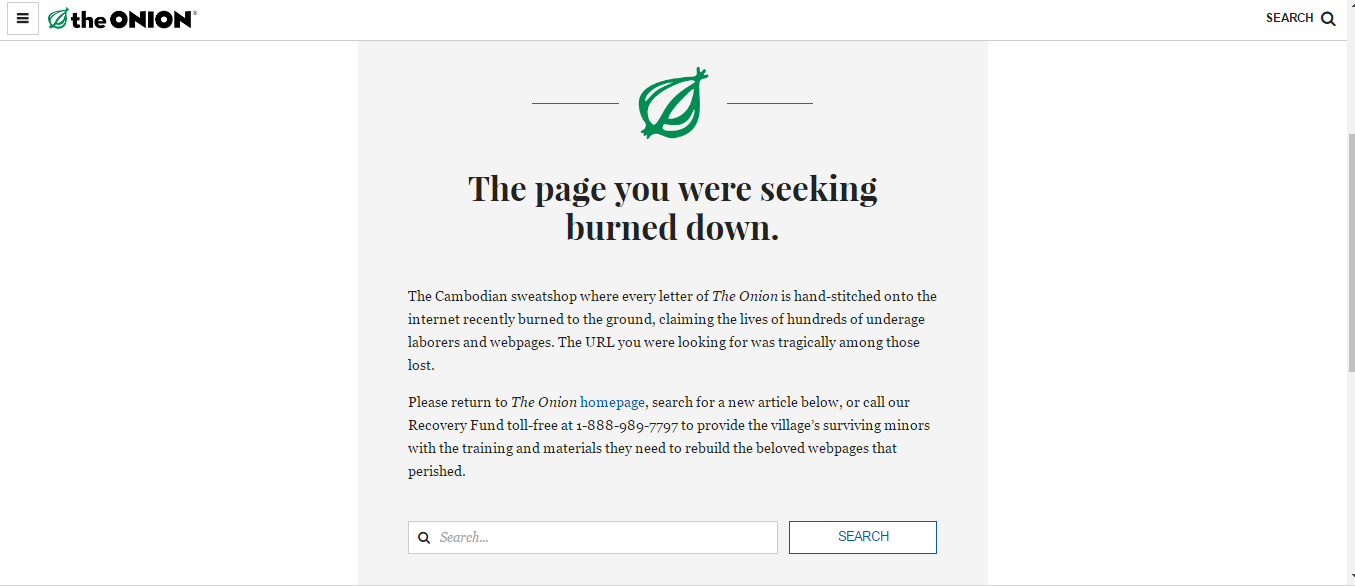 link: http://www.theonion.com/404
Cuban Council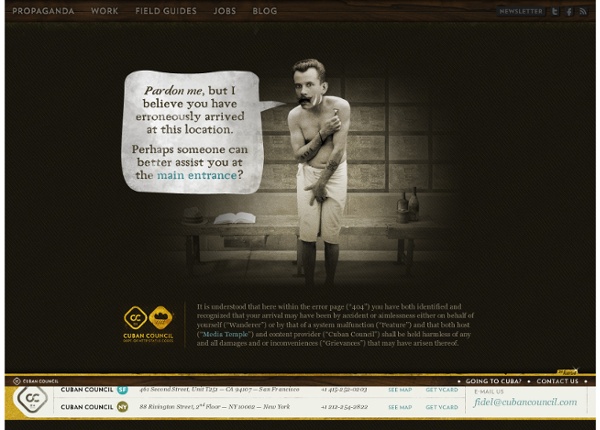 link: http://www.cubancouncil.com/404
Acodez
Using a gif to bring your 404 pages to life and provide some brand character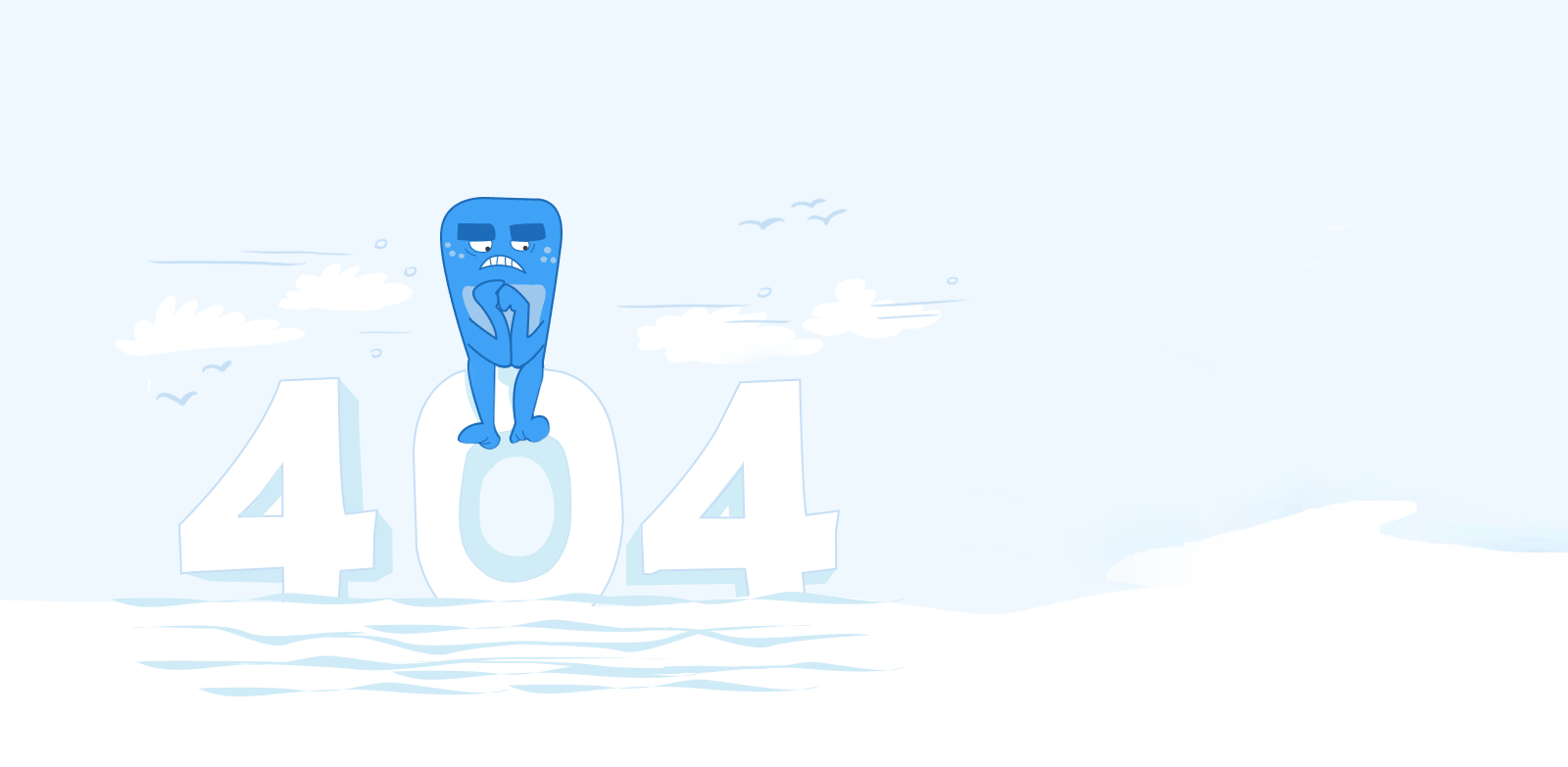 Link: https://acodez.in/404-error/
Contact us
Remember to be bold and brave with your design and if you want to know more about 404's don't be shy we're happy to assist. Simply contact us here.
Are you looking to promote your business?
South African Business owners can create your free business listing on nichemarket. The more information you provide about your business, the easier it will be for your customers to find you online. Registering with nichemarket is easy; all you will need to do is head over to our sign up form and follow the instructions.
If you require a more detailed guide on how to create your profile or your listing, then we highly recommend you check out the following articles.
Recommended reading
If you enjoyed this post and have a little extra time to dive deeper down the rabbit hole, why not check out the following posts about website crawling errors.
Tags: website, seo, design, user experience, ux
You might also like
Protecting Sensitive Data In Office Environments
We take a look at some of the risks your company faces when collecting and storing data and how you can start to insulate that data from leaks or bei...
Read more
Reduce Workplace Injuries On Construction Sites
A review of some of the tactics and protocols construction companies should be putting into place if they want to minimise the amount of on-the-job i...
Read more