How To Track Your App Marketing Campaigns In GA
So you've developed your app either as a stand-alone product or to augment your current desktop and mobile offerings and you want to drive downloads. The easiest way to do it is through paid advertising, if you have the budget to play around with various ad networks you'll want to initially spend big and then find the right avenues that provide the best CAC and ROI. There are many places to advertise app downloads from in store, to ad networks, to in-app ad networks so how will you know which one is right for your app? The easiest way to answer that is with the help of Google Analytics and postbacks.
If you don't have much of an app add budget check out the following article 6 Ways To Drive App Installs With No Budget
What are postbacks?
Postbacks allow Analytics to ping an ad network when it detects an app install or deep-link conversion from that network. Postbacks optimise ad serving platforms and provide a valuable feedback loop that helps the entire mobile ads ecosystem. Postbacks allow any App to send a deep-linked event back to an ad-network for campaign optimisation. This is a very powerful feature. In the absence of any postback, Networks remain blind after they make the user download an App. With this feature, GA can ping select networks in real time about any in-app conversion.
Benefits of Postbacks
Helps ad networks optimize their ad campaigns
Results in better quality ads
Delivers more effective CPAs for app developers
Allows developers to optimise their ad spend
How Postbacks work
User clicks on an install ad campaign promoting app B in app A.
Redirect: ad network populates IDFA and sends the client to Analytics. If the user is on Android, Analytics uses the referrer to grab attribution information.
Analytics strips the IDFA and other parameters and redirects the user to the App Store.
A user installs and uses app B which uses the Analytics SDK.
Developer sees the App Store install in Analytics.
Analytics sends a postback to the attributed network with the information it needs.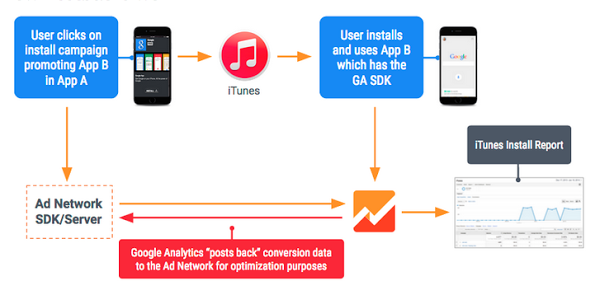 Networks available for postback support
Aarki
AdColony
InMobi
Jampp
LeadBolt
MdotM
Millennial Media
Millennial Media DSP
TapJoy
Conversion types
App installs
App launch
Transaction in app
How to set up Postbacks in Analytics
Note: Before enabling Postbacks, confirm that iOS install tracking or Android campaign tracking are configured for your app(s). Refer to the related resources at the bottom of this article to help you get started.
Once you have iOS install tracking or Android campaign tracking configured you're ready to enable Postbacks in Analytics. You'll have the option to choose which third-party ad network you want Postbacks to be sent to at the PROPERTY level.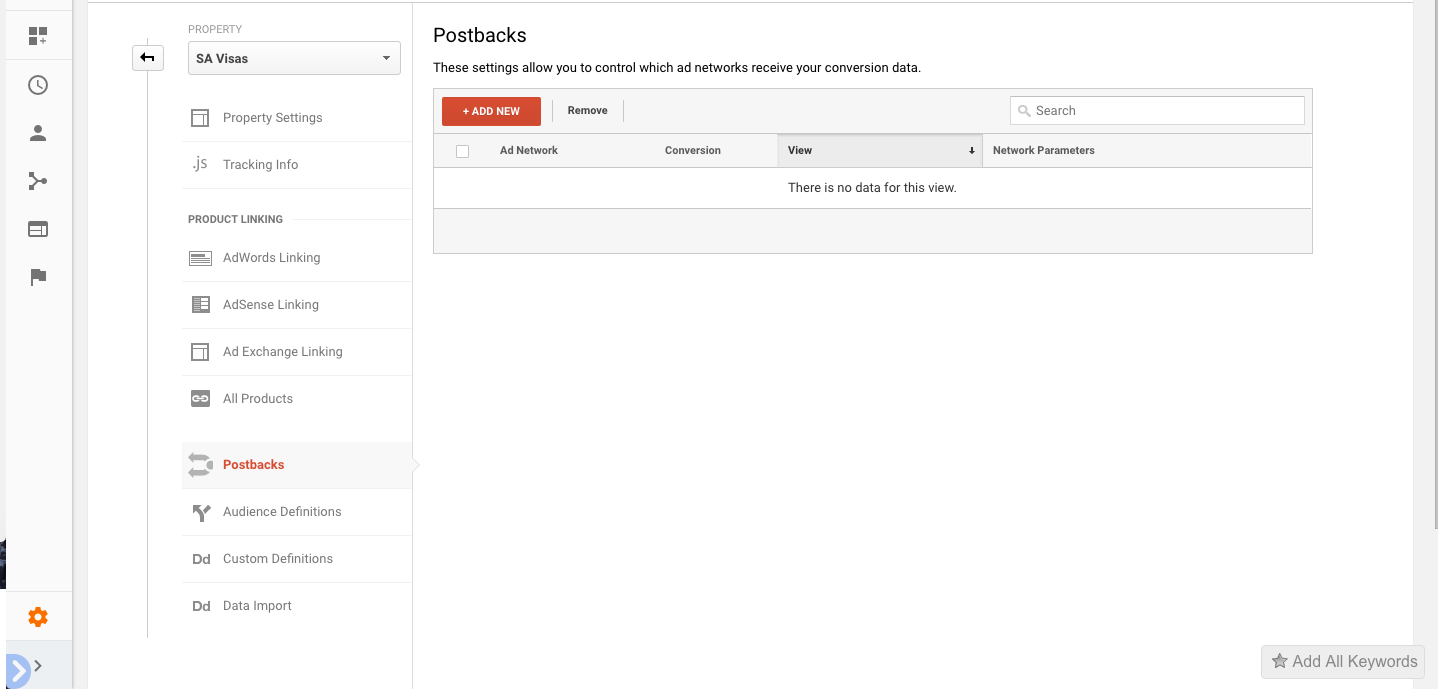 Sign in to Google Analytics.
Click Admin, and navigate to the Account and Property you want to edit.
In the PROPERTY column, click Postbacks.
Click + ADD NEW.
Select an Ad Network from the drop-down menu.
Click Next step.
Select a view that you want the conversions associated with.
Select a conversion type you want to send to the ad network.
Click Next step.
Add Network Parameters:
Many networks require that you input data that helps identify your app in their systems. This is often equivalent to an app or account ID.
Depending on the network, Analytics will ask you for the appropriate parameter for that network. Retrieve this ID by working
with the networks directly.
If no parameter is required, you do not need to fill anything in.
Click Done.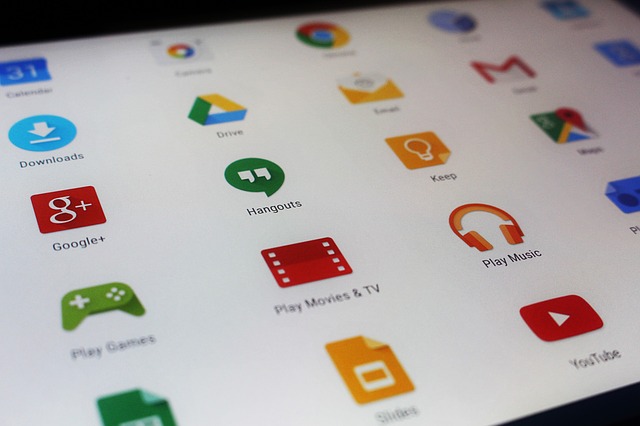 Track your app spend across Android and iOS
Accurate app spending
Tracking your ad spend for your app is important for the future of your app, to spend and grow at a sustainable level, creating valuable data sets for optimisation and decision making. While this is a basic free tool to track this there are more advanced options. Alternatively, if you have a large scale app and need more in-depth data and configuration you may want to opt for Google Firebase, but that's an article for another day.
Contact us
If you want to know more about improving your app marketing don't be shy we're happy to assist. Simply
contact us here
Source: Google Analytics Blog
Tags: App Marketing, Blog, Data Analysis, google analytics, How to, Tools
You might also like
Why You Need Barcodes For Your South African Business
We review the benefits of having barcodes for your South African business (Big Or Small) and why you should consider having your own barcodes set up...
Read more
A Man's Guide To Summer Essential Wear
We take a look at the items every man should have in their wardrobe come summertime and why these items should be part of your style this upcoming su...
Read more