How to search for a business on nichemarket
Our primary goal at nichemarket is to help you nicheseekers and nichemarketers find local businesses and service providers which often times is hard to do with traditional search engines currently available today. Local businesses are often marginalised or are not sure how to get listed on search engines like Google. Add to the fact that the continued competitive nature for search result spots in both the organic and the paid search space makes it even harder for the local vendor to get started or reach online users in his area.
In order to help both nicheseekers and nichemarketers find local businesses, we've developed our own custom search engine.
How to access search for a business
Our "Business search" is located in of the site. To start searching for a business all you need to do is navigate to and click on the green magnifying glass which should activate our business search option.
How to search for a business
Once you've activated search you should have the following displayed
Business category drop-down menu (optional)
Search query field
Additional search filter - (optional)
Search button/icon
Close search
You can use our search to look for a specific business by name or by the service they render. Then click search.
Desktop view

Mobile view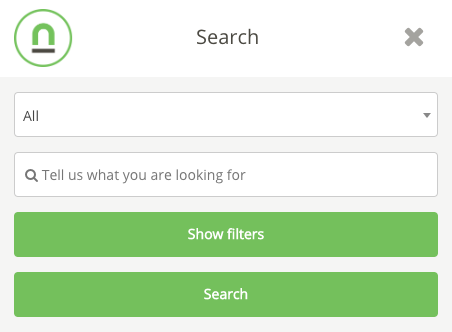 How to refine your search by category
If you would like to narrow down your search even further you can select a category from the drop-down which is set by default to "All". Click the drop-down arrow and select a specific category you would like to search within.
Then click search.
Desktop view

Mobile view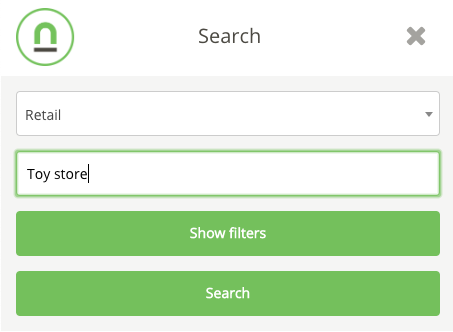 How to refine your search by location
If you would like to add further refinements such as finding a business based on your location or a specific location then you are free to do so. Simply click the "show filters" button and add in the desired location as well the distance you're willing to travel from that location to find a business.
Then click search.
Desktop view

Mobile view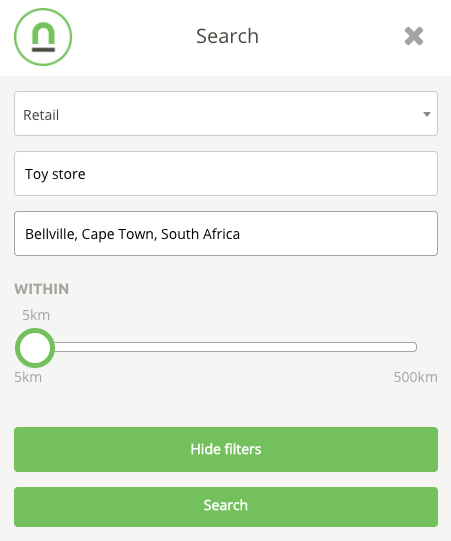 Search is constantly updating
If you're still not finding what you're looking for don't freak out. As new businesses continue to register on nichemarket you will see an improvement in the number of results in your search. You can also contribute to the improvement of search results by registering your business or getting a friend to register their business.
Find out more about nichemarket's features
If you would like to find out more about what you're able to do on the nichemarket site then check out our help guide or stay up to date with all the latest improvements in our updates section.
Tags: nichemarket, help , nicheseeker
You might also like
Why Invest in Luxury and Designer Furniture
Designer chairs can be expensive but if you are looking for a high-quality, stylish, and durable chair that will last for years, then investing is wo...
Read more
Reduce Workplace Injuries On Construction Sites
A review of some of the tactics and protocols construction companies should be putting into place if they want to minimise the amount of on-the-job i...
Read more