---
We specialise in
We issue guarantee and warranty certificates upon every project completion
Project sizes are equally as important
We professionals and trained by the best waterproofing material suppliers in South Africa
We give our clients variety of options to choose from in terms of material differences
We listen to our client's needs and advice by giving detailed options
We visit all sites for inspection before sending out a quote
About us
We specialize in all types of waterproofing systems, damp-proofing, roof maintenance and painting.
---
---
OPERATIONAL NOTICE:
Please contact us for free inspection and quotation.
LISTING INFO
Listed: 11 September 2022
Last updated: 11 September 2022
ADDRESS
Henmarhof
296 President Burger street
Pretoria, Pretoria
183
South Africa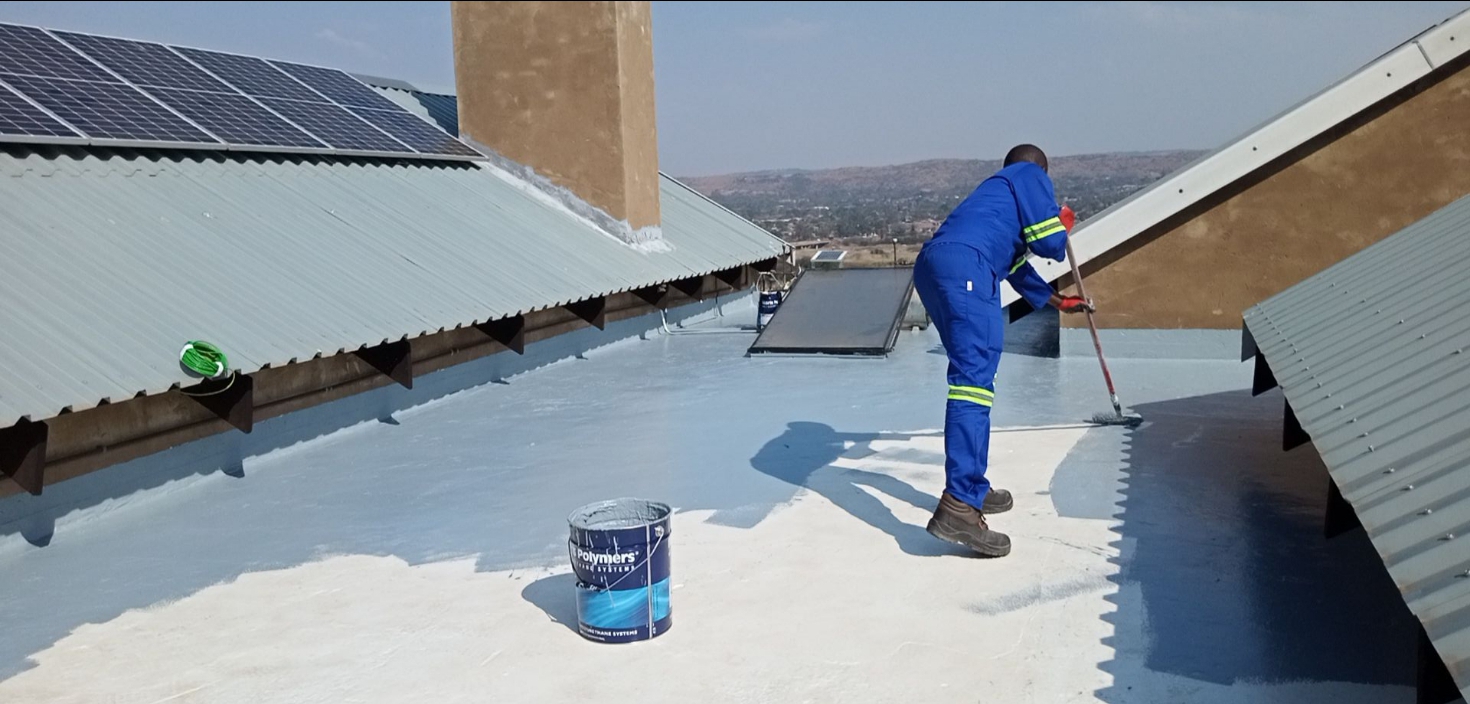 Thank you for contacting us. Yes we can help you. Here are the options we can offer you to waterproofing the balcony and stop the leakage. Option 1: if your balcony is already tiled, we have a waterproofing system that we apply on top of any floor finishing. Option 2: we remove the existing floor finishing, waterproofing the exposed surface and re-tile with new tiling. You can make an appointment with us so we can come do an inspection followed by a quotation should you need our services or compare our report and quote with other waterproofing specialists
Thank you for your question. An inspection should be done before any conclusions are made. The problem could be that screws are loose or missing and water seeps through and/or sheet side laps may be open. Whatever the cause could be, it needs to be fixed as soon as possible before it damages your property even further. As for the rust, acrylic waterproofing paint will do including cleaning and primer to manage the rust. You will save money if you act faster on this matter, delays could be costly.
Hi, great question because most people don't think it's important. Definitely yes. The simplest reason being that a shower retains water. Even though it could be tiled, the tiniest hole on the grout can cause a huge problem. Water or damp will seep through the internal plaster, to the brick walls and then the external plaster. There could be signs of painted plaster peeling, bubbling or mould growing on the walls. To avoid all this problems, waterproof all showers because fixing might be to stressing.
Rate & Review
---
---
---

{{review.sUserName}}
{{review.iDayLastEdit}} day ago
{{review.iDayLastEdit}} days ago
{{review.sReview}}
---