Murriers Integral Solutions (Pty) Ltd
---
We specialise in
Turnkey Projects
Ancillary Mezzanine Products
Mezzanine Flooring
About us
Providing reliable solutions to our clients nationally as well as across the African continent, we offer a turn-key development system to your business from the word go. Our diverse range of services include: mezzanine flooring, racking and shelving, structural flooring, shop fitting, dry walling, staircases, safety handrails, custom steel products
---
---
OPERATIONAL NOTICE:
With over 20 years' experience, Murriers Integral Solutions (Pty) Ltd is a proudly family owned and managed company. Our focus has always been delivering exceptional quality workmanship while providing our clients with advice on how to maximize and utilize their current space by way of a cost-effective solution. Our products and services are able to equip our clients to increase the capacity and effectiveness of their business with our customized storage solutions. We cater to our clients' specific requirements, by equipping them with structural installations, custom mezzanine flooring and complete manufacturing packages. One of our most popular examples would be shelving and warehouse storage solutions with dry wall offices above, as it is a common use for mezzanine flooring. This arrangement allows for optimal usage of the current space not only for the storage of goods but also for additional office space. Providing reliable solutions to our clients nationally as well as across the African continent, we offer a turn-key development system to your business from the word go. Our diverse range of services include: mezzanine flooring, racking and shelving, structural flooring, shop fitting, dry walling, staircases, safety handrails, custom steel products, steel security products and various solutions for retail, industrial or business warehousing – just to name a few. Murriers Integral Solutions (Pty) Ltd has successfully relocated various businesses across the industry spectrum, where our turn-key services have left our clients happy, satisfied and confident with the knowledge that they are able to continue with their everyday operational duties. Our Head Office and Manufacturing base is located in Meyerton, with an in-house manufacturing team dedicated to quality output. In addition, Murriers boasts on-site installation teams with years of experience and a commitment to client satisfaction. Murriers Integral Solutions (Pty) Ltd is a company that cares for you and your business. We understand the value of a healthy economy and the priority of business growth in our country. Therefore, our success is a direct result of our clients' success and we endeavour to do our utmost to achieve that in line with their objectives. We value our clients and look forward to building and maintaining continuous relationships and on-going rapport. We strive to provide a custom-made service that is focused on the clients' specific needs with an understanding of the importance of attention to detail in all of our projects. All our staff work closely together to ensure our clients' satisfaction and peace of mind.
LISTING INFO
Listed: 12 March 2019
Last updated: 25 February 2022
ADDRESS
1 Ash Street
Noldick, Meyerton
1961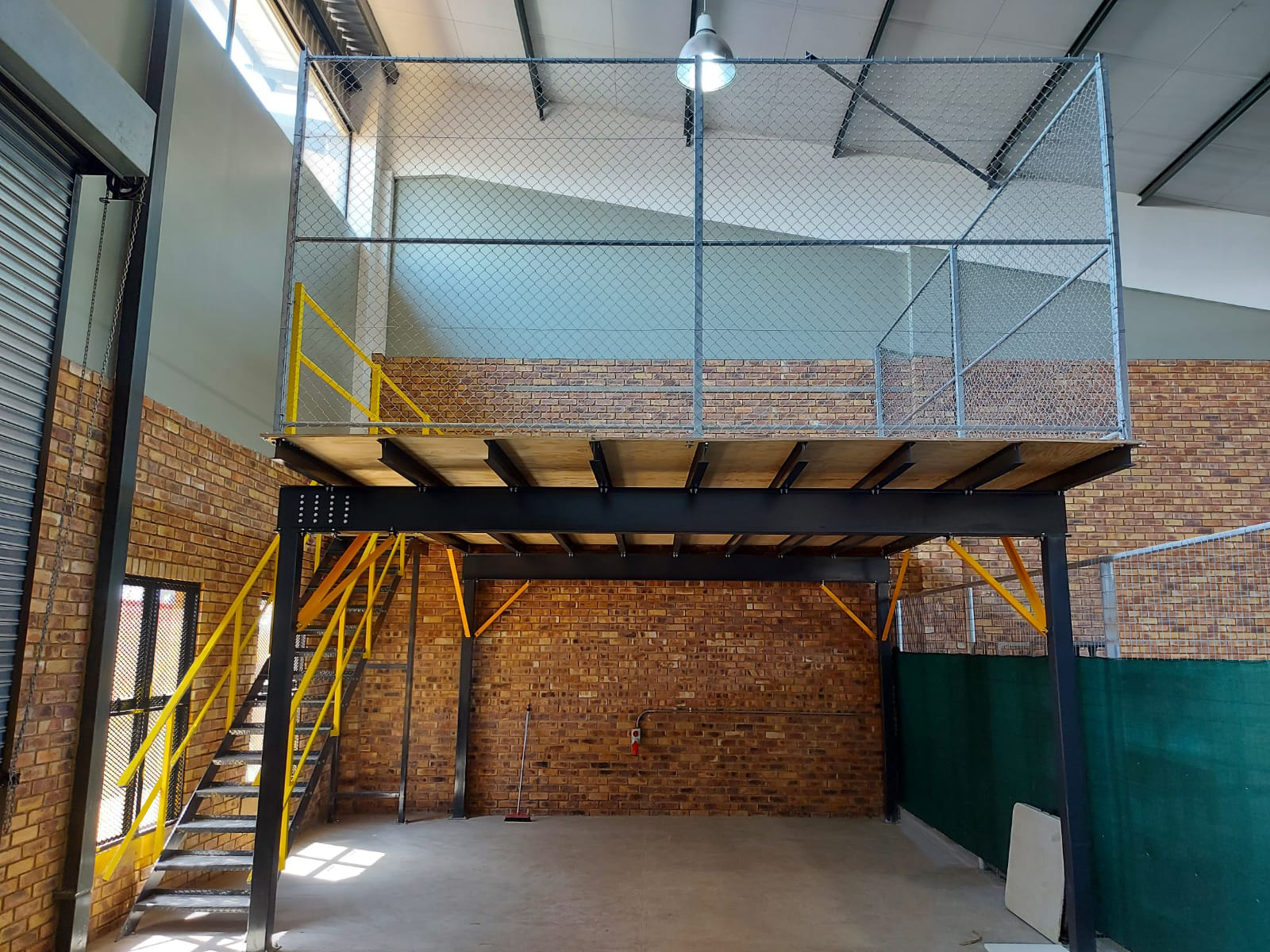 We offer full turn key solutions. Our mezzanine flooring solutions come with various options for additional office space above or below with dry walling and so much more. Call us or visit our website to see our other products and services.
We offer all types of racking and shelving solutions to suit any industry sector. Call us or visit our website to see our other products and services.
Rate & Review
---
---
---

{{review.sUserName}}
{{review.iDayLastEdit}} day ago
{{review.iDayLastEdit}} days ago
{{review.sReview}}
---