How To Get Paid To Make Memes With dMania
Note: As of 26 August we've added Picturepunches to this list
Note: As of 03 July a new meme website has launched called MemeHub - Post has been updated accordingly
Note: As of 01 November 2018 a new meme website has launched called Memestagram which you can find here
Note: As of 10 May 2018 dMania is back due to demand from the community
Note: Update 05 May 2018: A new website has taken dMania's place on the Steemit Blockchain and its called memeit.lol
Note: As of 02 May 2018 dMania has shut down for more on its shut down you can have a look at a blog post from its creator @zombee here.
We've all been looking for the perfect job or side hustle that can make us some money with very little effort. But let's face it unless getting to eat avos, binge-watching Netflix or browse memes becomes a viable income generator, then, no, there is no perfect job for the millennial.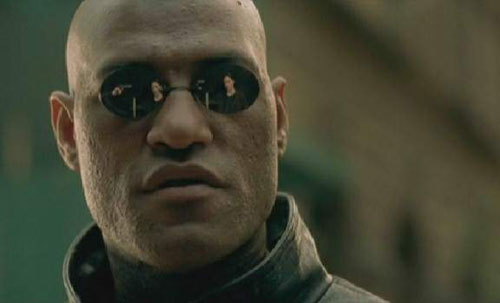 Hang on a second, what if I told you memes could make you money?
If you have a vested interest and passion for memes or your bank account balance is currently a meme then listen closely at the words I am about to utter, You can now get paid to make memes! Yes, take a second and let it sink in, memes can make you money. A new website built on the Steemit network called dMania is here, and they aim to decentralise memes, to take memes from the powerful and the corrupt and give it back to the people. Essentially, dMania is here to make memes great again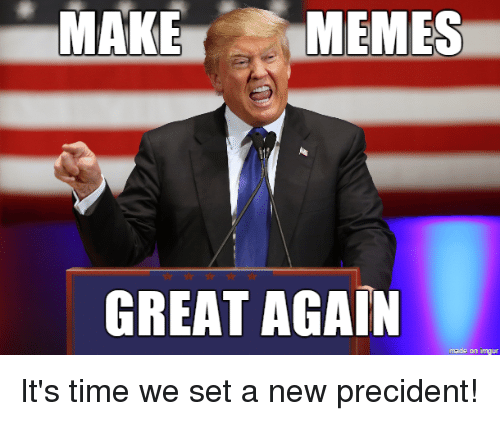 What is dMania?
dMania is an app very similar to the likes of 9GAG but lives on the Steem blockchain. Users are able to post funny pics, memes or gifs and are rewarded by the community for the quality of their posts and contributions. In the past making money online isn't easy for everyone, you need to have some sort of skill, like a developer, content writer or vlogger, which not everyone is interested in doing.
Memes are simple, everybody likes them, and everybody can make them. They are an easier form to express your opinion or your thoughts. On dMania you are not just limited to memes. You can post anything that you think is interesting or funny. A post on dMania only consists of a title and a picture. This way a lot of people who were just consuming content can become content creators themselves.
What is Memeit.LOL?
Memeit.lol looks to curb plagiarism of memes by only allowing you to create original memes via its platform. You will need to select from a set template and then add your captions. Memeit.lol has a few accounts that support content posted via its site to reward users who create memes via Memeit.lol
What is Memestagram?
Memestagram is a super simple alternative for posting to earn memes and works just like Instagram. All you will need to do is log in, select your meme, add your title and post. Once a user posts the Memestagram site will randomly assign you a % upvote between 33,66 and 99% to reward you for posting on the site.
What is MemeHub?
MemeHub is a brand new project that has launched on the STEEM blockchain which allows Steemians, Memers, and Steemian Memers the ability to turn the laughs from memes into upvotes on Steem! As with the other meme sites you can earn cryptocurrency for posting, commenting and upvoting memes on the site. All you will need to do is sign up or connect your steem account to MemeHub.
What is Picture Punches?
Picture Punches is a meme curation site that allows users to upload their memes and host it on their profiles. Picture punches have various feeds based on location and subject making it easier to find and curate memes. Users are paid with the number of impressions a meme gets along with donations from the community.
How does dMania/memeit.lol/Memestagram/MemeHub work?
dMania uses the Steemit network and blockchain to allow users to earn cryptocurrency for their use of the network, for all your efforts on the platform you will be rewarded in Steem. Steem is similar to other digital currencies.
For example, Steemit currency units can be traded, bought, and sold on the open market just like all of the other digital currencies. Every day, new Steemit currency units are created by the network and distributed to the people who engage with the website. So the more you engage with the site, the more you get. People who create content are rewarded for their content. People who upvote content are rewarded for helping to curate the best content available on the site. Commenters who add to the discussions are paid too.
How to start using dMania/Memeit.lol/Memestagram?
Go to https://dmania.lol
Click login
Enter your Steem username
Enter your private posting key
You can find your private posting key in your Steemit wallet > Permissions > Show private posting key:
If you do not already have a Steemit account, you will first have to sign up on Steemit to gain access to dMania
How to get paid with dMania/Memeit.lol/Memestagram?
Making memes It's simple, find a picture, add a funny caption, post it! Upvoting memes Find memes you like and upvote them; this helps the best memes rise to the top of feeds and helps dMania users get paid. Commenting on memes Find a meme you love or hate and give your well thought out or even triggered opinion.
How to move dMania earnings into your bank account?
So your memes are bringing in that moola, and you think its time to cash in on your efforts. Cashing in may seem complex, but you'll get the hang of it surprisingly quickly.
To withdraw your dMania earnings:
Click on your profile
Select Steemit wallet
Transfer your Steem Dollars to an exchange
Once you exchange account receives your transfer
Exchange your Steem Dollars for fiat currency and send it to your bank account
It's as simple as that, and you'll be living on that meme money! To quote 21 Savage, "I got 1,2,3,4,5,6 memes in my bank account, in my bank account."
Make that Meme money
Put your meme skills to work
Whether you're an avid meme maker, a meme troll or a meme connoisseur curating nothing but the dankest memes the internet has to offer dMania will be your new home. You will finally be able to put that particular set of skills to good use and refer to browsing memes as "work". Does life get any better than that?
Contact us
If you want to know more about cryptocurrency don't be shy we're happy to assist. Simply contact us
Disclaimer: This article should not be taken as, and is not intended to provide any investment advice and is for educational purposes only. As of the time posting the writers may or may not have holdings in some of the coins or tokens they cover. Please conduct your own thorough research before investing in any cryptocurrency as all investments contain risk.
Tags: Cryptocurrency, MEMES, blockchain
You might also like
3 Steps For Your Company To Go Paperless
How to take the steps to reduce your businesses dependency on paper, maintain your operations in a digital world and become a greener and leaner oper...
Read more
DALL-E: Image Generation By Description
The Open AI developments will soon make it possible to create images en masse by describing them verbally, which will open up a host of new applicati...
Read more