Tips for Travelling Amman
Arriving in a place like Amman can be a bit confusing for most travellers. Not only is Arabic spoken, but things are not always streamlined for ease. It can sometimes seem entirely backwards to those of us who have spent time in developing countries. Follow my tips below to make your trip to Amman as stress-free as possible!
Arriving at the airport
If you fly into Amman, you will arrive at Queen Alia International Airport, which is the only passenger airport in the city. If you are from one of the countries that require a visa to Jordan, the good news is that you can get one upon arrival.
Have 40 JD ready for your visa
Many countries require visas for entry to Jordan, which can be gotten on arrival. Find the visa purchase line before immigration. If you 'don't have the cash, you can use a card.
Double-check the belt for your bags
Just because you are told your bags will be on a particular belt does not mean they will be on that belt. Double-check!
Ask about your bags when exiting customs
When you exit through customs, you are required to put your bags through an x-ray machine. Most people pile all their bags on the belt without thinking, but if you ask the customs officer which bags you should put through, he will often either wave you through or have you put one of your travel bags on the belt.
No need to be polite - Push your way through
You will most likely exit a multitude of people waiting for or greeting their loved ones, very often standing in your way. 'Don't feel like you need to wait for people, just make your way past, through, around the best way you can. 'It's not rude to push and shove a little.
Airport taxi from kiosk only
Only take an airport taxi which can be found after you exit the airport doors at a kiosk. Tell them where you are going, and they will give you a receipt showing the flat fare you will be charged. It usually's 21.50 JD to the city.
Take the bus
Significantly cheaper at 2.50 JD the bus runs every 30 minutes during the day, and every 60 minutes through the night. Tickets can be purchased at the kiosk in the airport.
Getting around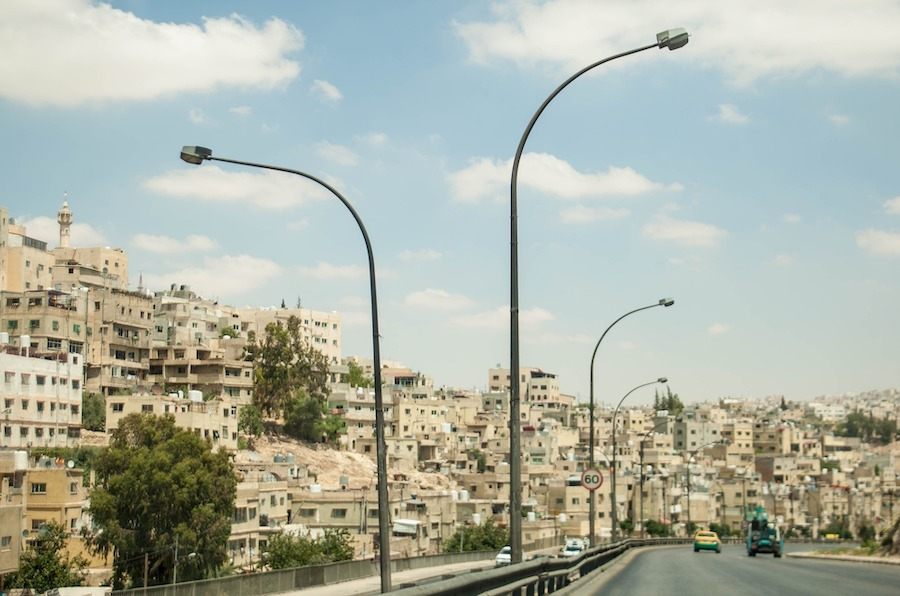 Getting Around Amman - [Credit: rdores @ Pixxabay]
There are many ways to make your way around town in Amman, from buses to service taxis to taxis and ride-hailing apps. Traffic in Amman can be pretty heavy so 'you'll want to pick the right time to travel.
Download the Careem app
Ride-hailing app that is probably the safest and most dependable way to get around at a reasonable price.
Try to avoid rush hour
From about 8 am to 9:30 am, traffic can be quite heavy while everyone heads to work. And from about 3 pm until early evening can be busy too. Arabs go out a lot during the night, so traffic can be somewhat heavy into the night.
Local/service taxis
If you are on a budget, then a local taxi (painted yellow) will be about a third cheaper than Careem. Or use a service taxi (painted white), these are the cars that run a predetermined circuit in the city, picking up and dropping off as needed. Seats run about 400 fils.
Do not use the local buses
These buses are usually not in the best condition and can be overcrowded. The poor state of vehicles is the case for minibuses, as well as the city buses. I would avoid it.
Safety tips in Amman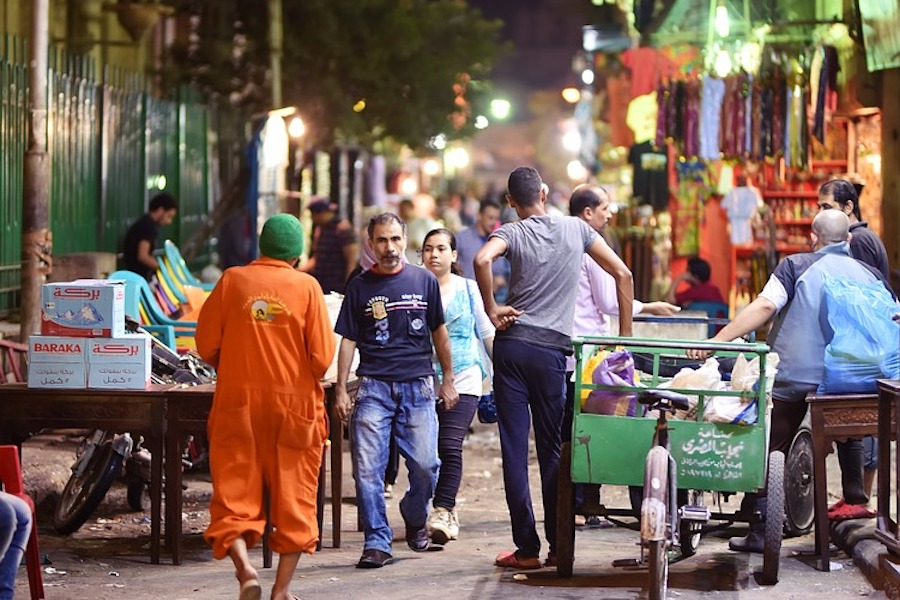 Staying Safe Staying - [Credit: blueMix @ Pixabay]
Amman is a relatively safe city, but 'it's still essential to follow these tips below.
Travel in pairs when you can
Even though Amman is safe to travel in, it is always advised to visit with a friend. Foreign men are less likely to be bothered than women, like most places around the world. 'It's good to have a buddy with you. If you are harassed to the point of worry, draw attention to yourself. Others will come to your defence.
Look in all directions when crossing the street
Streets can be a bit chaotic in Amman. Just because traffic flows in one direction does not mean that cars 'won't be coming the other way — even one-way streets. So keep your eyes open and look in every direction to be sure.
Take water with you, and don't forget the sunscreen
In the summer the temperature can be quite hot in Jordan, so 'it's a good idea to take bottled water with you. The sun can also be hot, so be sure to wear sunscreen and a hat.
Eating in Amman
One of the best parts of travelling this part of the world is food! When it comes to hospitality, Arabs know how to do it well.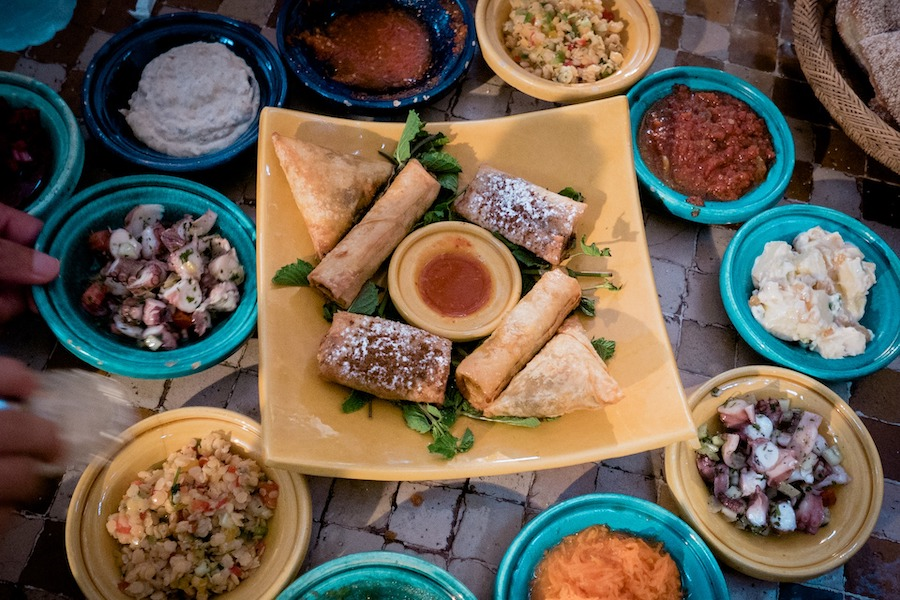 Eating Amman - [Credit: TheUjulala]
Tip no more than 10%
You can tip up to 10% but not more than that. Most restaurants are required to include service, as well as tax.
Use your hands to eat
Eating with your hands is common, so 'don't be afraid to reach for things with your hands. With shared plates, eat from your side of the plate, and no double-dipping with the bread.
Never refuse food
If visiting locals and you are offered food, tea, or coffee. Say yes, you 'don't have to eat or drink it all. 'It's just polite to accept hospitality even if you only have one bite or sip.
General and cultural tips when travelling in Amman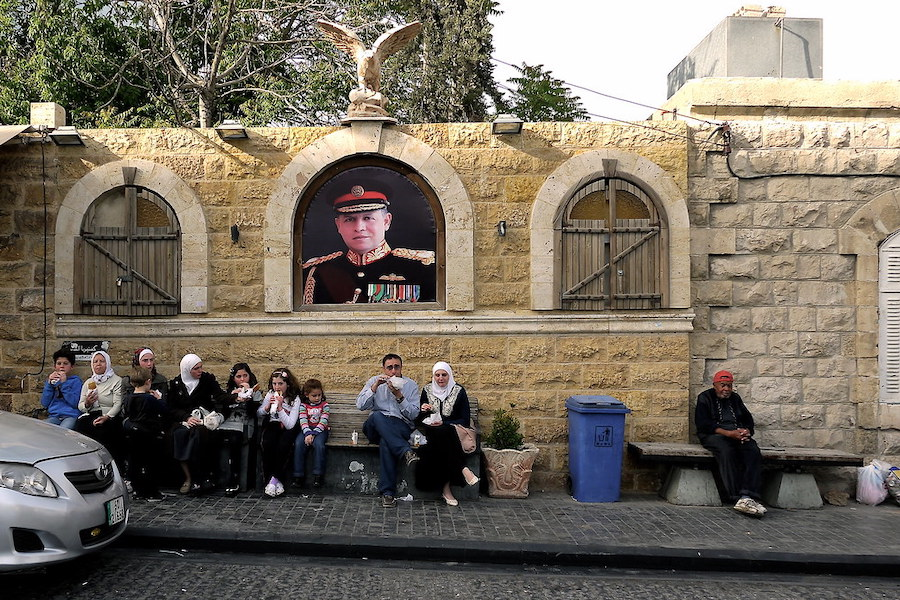 Rainbow Street Amman - [Credit: Miriam Mezzera @ Flickr]
Public toilets are not everywhere
'It's good to plan accordingly, and know that restrooms will be available at most tourist sites and restaurants, but not anywhere else.
Weekends are Friday and Saturday
The Muslim holy day is Friday, and therefore the weekend begins on Thursday night. 'Friday's are the best days trafficwise when there are far fewer cars on the road.
Show respect during Ramadan
Ramadan is the Muslim Holy month of fasting when devout Muslims are required during daylight hours and must refrain from eating, drinking, and even smoking cigarettes. It is respectful not to eat, drink, or smoke on the street. If you do, you may be stopped by the police and fined.
Understand that time is different
Time in the Arab world can be fluid; you will find that people are not stuck up on arriving on time. 8 am could mean 9 am. Fifteen minutes can expect an hour, an hour can mean a few hours, and tomorrow can say in a couple of days. So 'don't be surprised.
Afternoons are best to see the sights
Most tourist tours take place in the mornings and so 'it's usually easier to go and see the sights in the afternoons when most of the tour buses have come and gone.
Only hire official guides
If you want to hire someone to show you around, only hire official guides, which can usually be found via the ticket office, or through a reputable website.
No PDA in public
Public displays of affection are frowned upon and just not done in this part of the world. To be respectful of Jordanian culture, it is best to refrain from any affectionate behaviour in public.
About the author
Tariq Nasir is an Arab American food blogger and founder of ChefTariq.com. He empowers the everyday home cook to bring Middle Eastern cuisine to their table.
Tell us your story
Would you like to write for nichemarket just like Tariq has? Find out how to submit a guest post and when you're ready, you can contact us.
Are you looking to promote your business?
South African travel businesses can create your free business listing on nichemarket. The more information you provide about your business, the easier it will be for your customers to find you online.
Registering with nichemarket is easy; all you will need to do is head over to our sign up form and follow the instructions. If you require a more detailed guide on how to create your profile or your listing, then we highly recommend you check out the following articles.
Recommended reading
If you enjoyed this post and have time to spare why not check out these related posts and dive deeper down the rabbit hole that is travel.
You might also like
5 Beginners Tips For Hosting International Corporate Events
A look at the aspects you should consider most important when planning your first corporate event, retreat or conference and ensure it is a massive s...
Read more
3 Steps For Your Company To Go Paperless
How to take the steps to reduce your businesses dependency on paper, maintain your operations in a digital world and become a greener and leaner oper...
Read more