6 Financial Splits Between Millennials and Their Parents
When it comes to financial planning, millennials are often portrayed as incapable of achieving independence. According to a study, nearly half of millennials receive financial help from their parents even though they are employed full-time. Three in every four parents with adult kids help them pay some bills, a study revealed in 2017.
Parents expect their children to be financially independent by the age of 25 while 1 in 5 millennials expect to be reliant on their parents in their 30s. Parents also find it embarrassing for kids to be reliant on their parents past the age of 27.
However, the situation is much more complicated than one might think. The reason for that is the fact that millennials are facing a lot of the challenges that their parents didn't. The circumstances are different, which means it takes longer to reach independence for millennials when compared to older generations such as baby boomers. In this article, we will go through the significant financial splits between millennials and their parents.
Millennials can't pay their bills without help
Despite having jobs, millennials frequently turn to their parents for a little financial help. Studies revealed that about 46% of millennials ask their parents for money to pay their bills.
However, millennials are usually not asking for a lot of money. They typically ask for help to pay their cellphone bills, followed by groceries, and car insurance, according to sources. Others seek advice to pay for their health insurance, rent, car payments, utilities, credit cards, student loans etc.
Millennials earn less than their parents did
One of the significant financial differences between millennials and their parents is the fact that they are paid less. Despite working full-time, 35 or more hours a week, millennials receive a reduced compensation when compared to their parents (back when they were the same age). This is due to the overall decline in wages.
Millennials earned about 20% less in 2013 than baby boomers did back in 1989. According to research from 2017, millennials earned an average of $40,581 in 2013 as opposed to the $50,910 those baby boomers earned in 1989 (a $10,000 difference). Consequently, the older generations were more financially secure when compared to millennials.
The burden of student debt
Back in the day, a young adult without a college degree was able to earn the same amount of money as a person with a college degree. However, young adults today are faced with exorbitant amounts of student debt which they spend almost their entire lives paying off.
Increased tuitions and student debt are a high burden for young adults today. However, data indicates that a college degree is still worth the trouble. There is a huge gap in income between young adults with a bachelor's degree and those with a high school degree.
As higher education is still the most common way to gain financial security, young adults are forced to take student loans which amount to thousands and thousands of dollars. College graduates with a student debt face lower net worth and wealth accumulation, according to the same 2017 study. Those with student debt also face more considerable difficulties growing their retirement accounts.
Fewer millennials own homes
Homeownership is an indicator of one's financial stability and research shows that it was easier to obtain a house for baby boomers than it is for young adults today. Reduced income, student debt, lower net worth…because of all these factors, buying a home is much more difficult for millennials than it was for their parents. Student debt, more than any other factor, is related to the inability to buy a home.
Less than half of young adults own their own homes. Other pay rent which is a great burden to them. The home rates for college-educated adults has significantly increased in recent decades. Also, homeownership rates for the non-college educated have dropped 22% by 2013, a study by Young Invincibles shows.
Baby boomers accumulated more assets
Another striking difference between young adults and older generations is the fact that baby boomers accumulated double the assets of millennials. The total assets accumulated by millennials (including retirement funds, real estate, trusts, annuities, cars, and life insurance policies), is not even close to total assets of baby boomers back in the day.
Research shows that when baby boomers were young, their net worth was twice that of millennials today. Overall, it was easier to acquire things.
Savings are down among millennials
1 in 5 millennials is not saving any money. They can't afford to save. Research indicates that savings are down in every category, according to the Young Money study. The category with the highest percentage of millennials who do save is an emergency fund (37%). However, only 27% of them are saving for retirement, while 12% are not saving for anything at all.
About the author
Michael Deane has been working in marketing for almost a decade and has worked with a vast range of clients, which has made him knowledgeable on many different subjects. He has recently rediscovered a passion for writing and hopes to make it a daily habit. You can read more of Michael's work at Qeedle, or catch up with him on Twitter.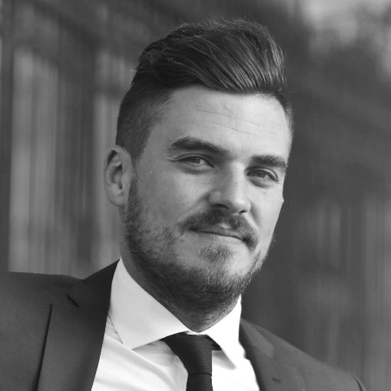 Tell us your story
Would you like to write for nichemarket just like Michael has? Find out how to submit a guest post and when you're ready, you can contact us.
Are you looking to promote your business?
South African finance business owners can create your free business listing on nichemarket. The more information you provide about your business, the easier it will be for your customers to find you online. Registering with nichemarket is easy; all you will need to do is head over to our sign up form and follow the instructions.
If you require a more detailed guide on how to create your profile or your listing, then we highly recommend you check out the following articles.
Recommended reading
If you enjoyed this post and have a little extra time to dive deeper down the rabbit hole, why not check out the following posts on money tips and Millenial advice.
You might also like
The Best Plant-Based Bobotie
A step-by-step guide to making South African favourite food with a vegan twist, here is how to make your first bobotie dish but still have that local...
Read more
3 Steps For Your Company To Go Paperless
How to take the steps to reduce your businesses dependency on paper, maintain your operations in a digital world and become a greener and leaner oper...
Read more