nichemarket Gives Veld Renewables Website A Face lift
Recently nichemarket was recruited by South African based renewable energy company, Veld Renewables, to give their site a bit of a facelift. Working with a basic free WordPress template their site was nowhere near showing off the image the company wanted to portray to the public.
After the initial brainstorm, the nichemarket got to have a little fun and played some Extreme Makeover: Website Addition. Here's how we helped Veld Renewables achieve their website rebuild Goals!
Extreme Makeover: Website Addition
The Brief:
The Veld Renewables Team recruited nichemarket to improve their website game in the following ways:
Improve the look and feel
Improve website user-friendliness
Add more credibility and professionalism

Help communicate their brand story
Being a renewable energy company, Veld is always on top of their game when it comes to their industry. Unfortunately, their website did not give users this impression. It was subpar, outdated and not visually appealing at all. They wanted a new site to communicated their brand story both textually and visually. A site that directly represented the confidence and impeccable values of the brand.
Before We Worked Our Magic:
Veld Renewables' website was extremely basic before we gave a revamp. Skinny content and outdated look and feel. Here is what their old homepage looked like: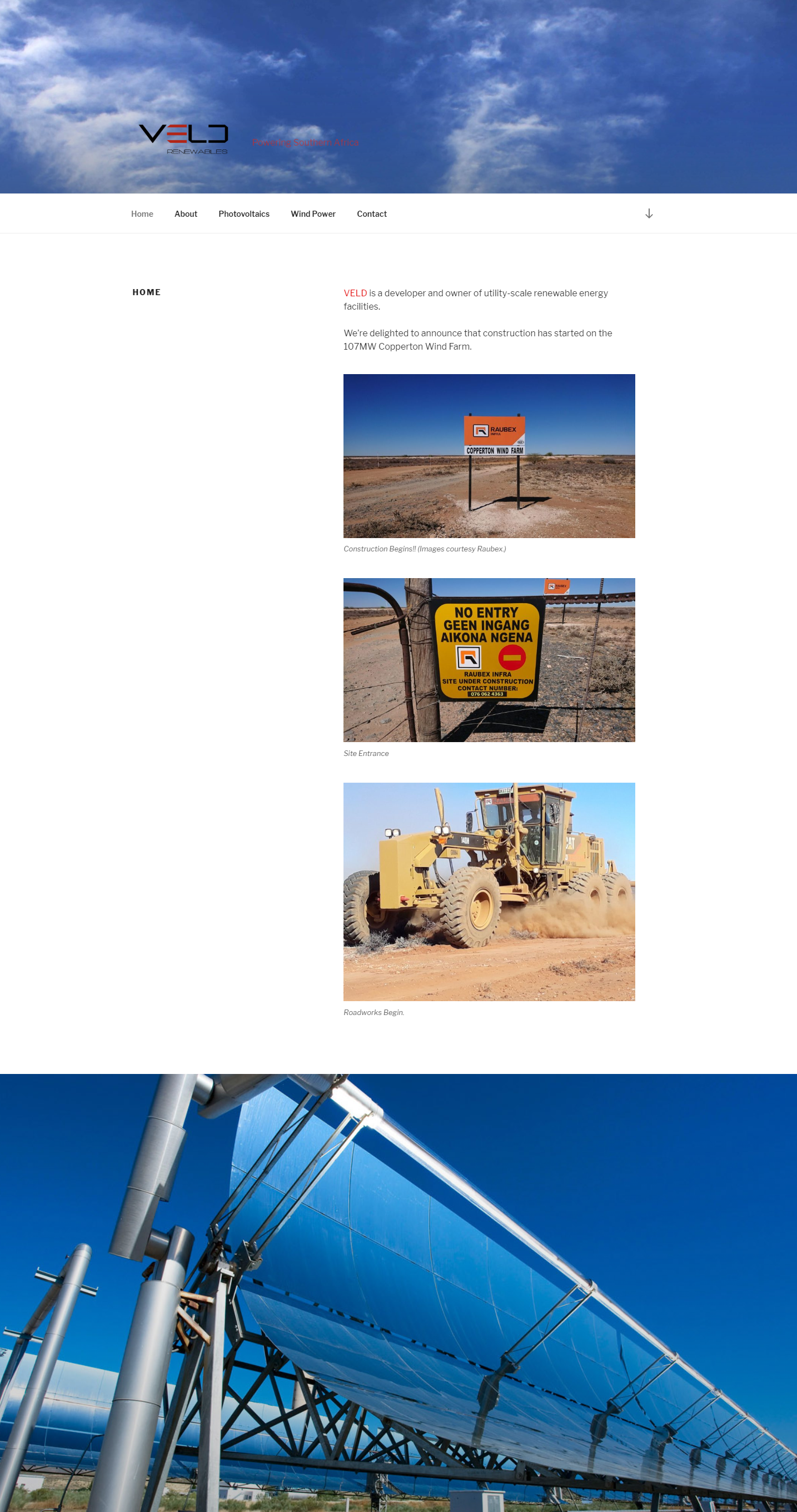 New Veld Renewables Site:
Deadlines were tight, but nichemarket managed to revamp Veld's site in no time. Additional pages added, intuitive information architecture and a narrative to answer all the readers' questions. Here's what the new Veld Renewables Homepage looks like: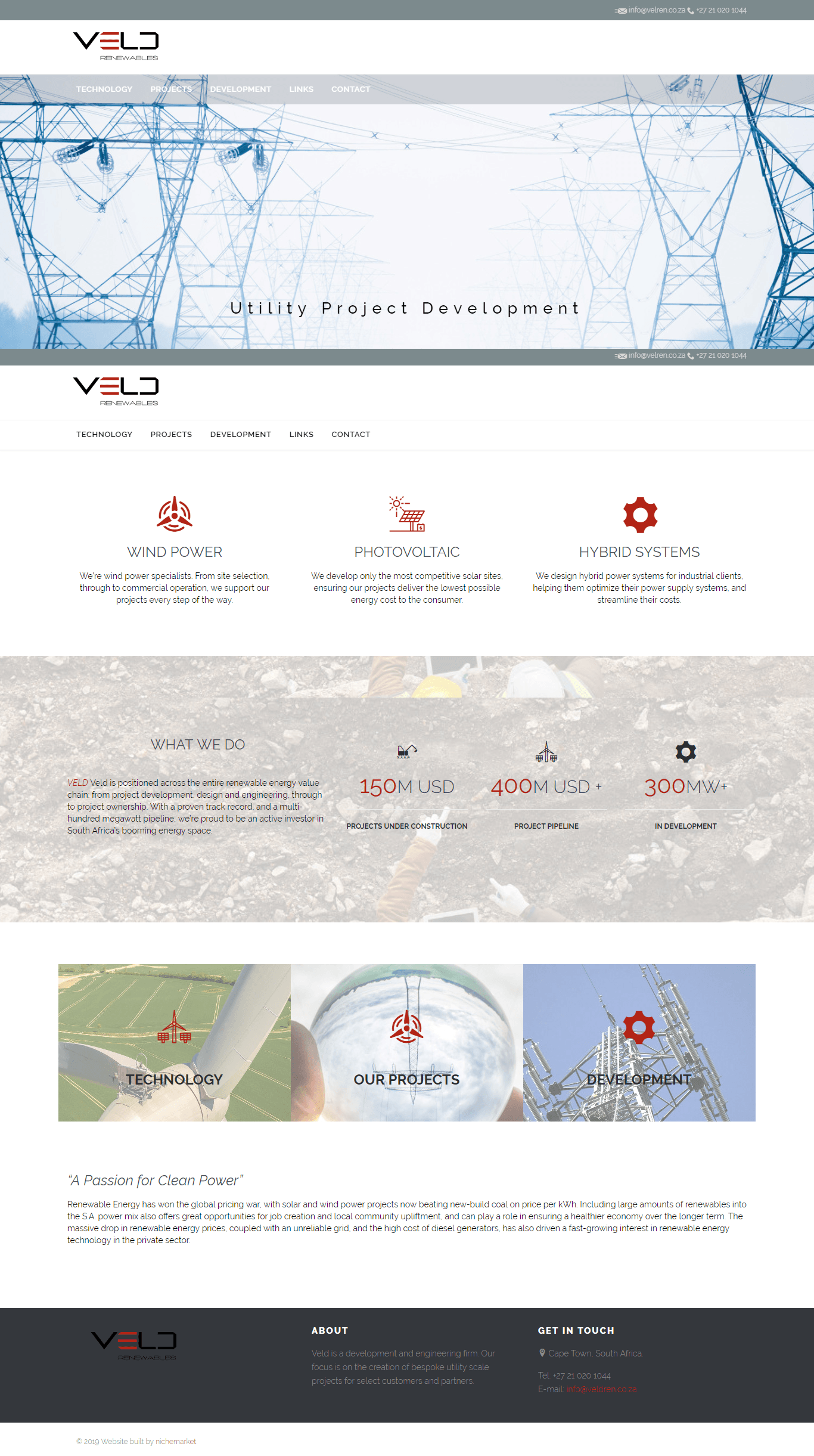 For a live preview, visit the new Veld Renewables website here.
Promote Your Business For Free?
South African Business owners can create your free business listing on nichemarket. The more information you provide about your business, the easier it will be for your customers to find you online. Registering with nichemarket is easy; all you will need to do is head over to our sign up form and follow the instructions.
If you require a more detailed guide on how to create your profile or your listing, then we highly recommend you check out the following articles.
Recommended Reading
If you enjoyed this post and have a little extra time to dive deeper down the rabbit hole, why not check out the following posts on technology and web development.
Tags: new client website, website launch, nichemarket clients
You might also like
10 Elements of Successful Content Marketing Strategy
A review of the top 10 elements you need to incorporate into your current and future content marketing strategies if you want to take this channel se...
Read more
The Best Plant-Based Bobotie
A step-by-step guide to making South African favourite food with a vegan twist, here is how to make your first bobotie dish but still have that local...
Read more