How To Beautify Your Bathroom Without A Renovation
Renovating the bathroom is quite a costly endeavour. However, a full and quite expensive remodelling is not the only way for beautifying an outdated bathroom, there are plenty of other options.
Some of these are costlier than the others,
and they include cleaning and replacing the grout,
updating worn-out tiles,
upgrading old-fashioned fixtures,
upgrading lighting,
adding some greenery and making some other improvements as well as adjustments.
If you're thinking about embarking on this journey, take a look at some useful ways to make your old bathroom new again.
1. Take care of the grout
When speaking about some practical ways to spruce up an older bathroom, we must start from the grout. The grout is the most obvious sign of a tired and worn-out bathroom. Luckily for us, it is something that can be solved very quickly. If the grout between the tiles is dirty and grey, you can try to fix it with a grout whitener.
It is, of course, suitable for white grout.
On the other hand, if the grout in your bathroom is in another colour, you can try to find a grout restorer in the same colour. Keep in mind that sometimes it's hard to find the matching shade.
In that case, you can get a grout cleaning brush to spruce up the dingy-looking grout.
2. Update those old tiles
Retiling the whole bathroom is a rather costly and messy alternative so that we won't be speaking about that. Instead, we're going to mention some other, more affordable options. Old tile patterns and colours as well can make a bathroom look outdated, that's true.
But what can you do that doesn't involve retiling it entirely?
Well, there are a few plausible options. First of all, you can repaint the tiles. In this case, you'll need a good primer and quality colour. It also wouldn't hurt to discuss this with a professional. Moreover, you can use peel-and-stick tiles and place them over the existing ones.
3. Make some improvements and adjustments
You can indeed make quite a few improvements and adjustments when it comes to the bathroom design. You can put up some artwork and motivational posters, mix and match the colour and design of soap dispensers, and the towels. Also, if you possess a bidet, consider adding some useful and practical bidet attachments, it will add extra comfort and functionality and practicality to your bidet.
Next, it's probably been ages since you last changed the shower curtain, right?
Well, now is a perfect time then. Choose one that will either fit it perfectly with the rest of your bathroom or one that will act as an accent element. It's an inexpensive but effective change.
Furthermore, think carefully about bathmats and bathroom rugs. As for the bathroom rug, it must be non-slip. You can choose from so many stylish and vibrant rugs out there. When you get bored with it, you can easily switch it for something new. There are also many patterns and styles of bathmats, so choose wisely.
4. Upgrade the fixtures
Next on the agenda is upgrading the rusty old fixtures. Fixtures play a crucial role in the overall look and functionality of your bathroom. Consider changing all the old and outdated faucets and sconces in the bathroom.
When you do that, you'll instantly see a difference that reflects in a modern-looking bathroom with shiny new fixtures. This action can even act as a distraction from the old-fashioned tiles.
5. Consider upping the lighting
Even though lighting tends to be an often-overlooked feature, when it comes to bathroom renovation, it is essential. What happens usually is that the old light fixtures cast a harsh glow. You can fix this quickly by replacing them with new and modern LED lights.
Modern design and a soft glow are the main characteristics of LED lights. You can use some ceiling lights, wall lamps, mirror lights and other focus lights. You can even install some dimmable lights you can use while taking a relaxing bubble bath.
6. Add some greenery
Most of the modern bathroom designs incorporate some kinds of plants. Of course, if you're thinking about this option, you also need to take into consideration what types of plants can survive in the conditions that are present in a typical bathroom.
That would mean plants that tolerate high humidity and perhaps don't need so much natural light. It is a perfect way to lighten up a dull bathroom. Greenery also tends to freshen the stale air, and it presents a pleasant, soothing sight for our eyes as it brings in the element of nature.
Give your bathroom some TLC
Whatever the size of your budget might be, there are always some small things you can do and slight modifications that you can make. Please do your research about the things you can do, where to find and how to do them. If you don't have the money to do all at once, start slowly and do one by one – with each step you'll be closer to your final goal.
About the author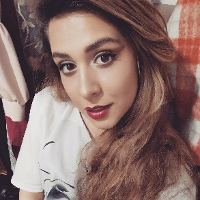 Alison Pearson is an interior design student. She is a content creator, but her ultimate passion is design and creation. She is also a bibliophile, and her favourite book is "The Sound and the Fury" by William Faulkner. Follow her on Twitter.
Tell us your story
Would you like to write for nichemarket just like Alison has? Find out how to submit a guest post, and when you're ready, you can contact us.
Are you looking to promote your business?
South African construction or renovation businesses can create your free business listing on nichemarket. The more information you provide about your business, the easier it will be for your customers to find you online.
Registering with nichemarket is easy; all you will need to do is head over to our sign up form and follow the instructions. If you require a more detailed guide on how to create your profile or your listing, then we highly recommend you check out the following articles.
Recommended reading
If you enjoyed this post and have time to spare, why not check out these related posts and dive deeper down the rabbit hole that is decor and interior design.
You might also like
A Man's Guide To Summer Essential Wear
We take a look at the items every man should have in their wardrobe come summertime and why these items should be part of your style this upcoming su...
Read more
How Your Workplace Disputes Can Be Eased With Legal Help
A review of how an employee rights lawyer can be brought into a company to handle disputes and reduce the time in reaching a settlement between parti...
Read more