10 Eco Friendly Building Materials Changing Home Design
As buyers have become more environmentally conscious, and more young people start entering the housing market, the demand for eco-friendly homes and buildings has increased dramatically. As a result, construction has become more sustainable, with more companies using sustainable building practises and eco-friendly materials to construct houses.
Everything from sandbag houses to houses made of bamboo and straw bales are now wholly viable alternatives as well as being far more sustainable than traditional homes. Not only are eco-friendly houses better for the environment, but they are often more durable and can significantly cut down energy costs for the home-owner.
Here are ten eco-friendly building materials currently being used in construction that are changing home design for the better:
General-purpose eco-friendly materials
1. Sandbags
Sandbags have been used in construction for centuries however they have recently reentered mainstream construction practises for their sustainable properties. In housing construction, sandbags are built into the walls of a property to create a structure that has greater energy efficiency, staying cool in the summer and warm in the winter.
Sandbag houses are quick to build, and the resources are cheap too. Using sandbags in house building reduces C02 emissions by up to 95% compared with standard brick-built walls!
There's also no processing of the materials required prior to construction. Because sand is available at the majority of construction sites, this cuts down transportation costs as well as the greenhouse gases released from the transportation.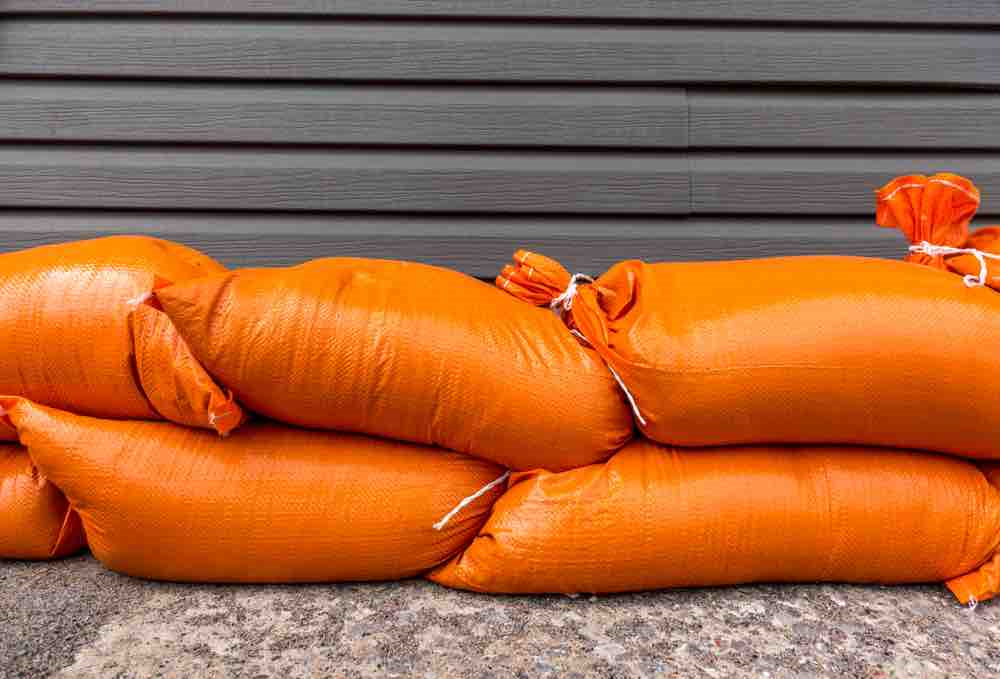 Sandbags
2. Straw Bales
Straw bales have been used in house construction since the 1800s, historically popular because straw was so readily available. They are now being used again in construction because they can build a strong structure that's thermally efficient.
Not only is a straw bale house very cost-effective to build, but building with straw is very flexible and offers a range of design options.
They are very durable structures too; if properly maintained, a straw-bale house has a long life expectancy of 200+ years! Straw bales also contain far fewer toxins than conventional building materials, which makes the living space healthier for residents.
Contrary to what people might think, they are also no more at risk of fire hazards than conventional building structures.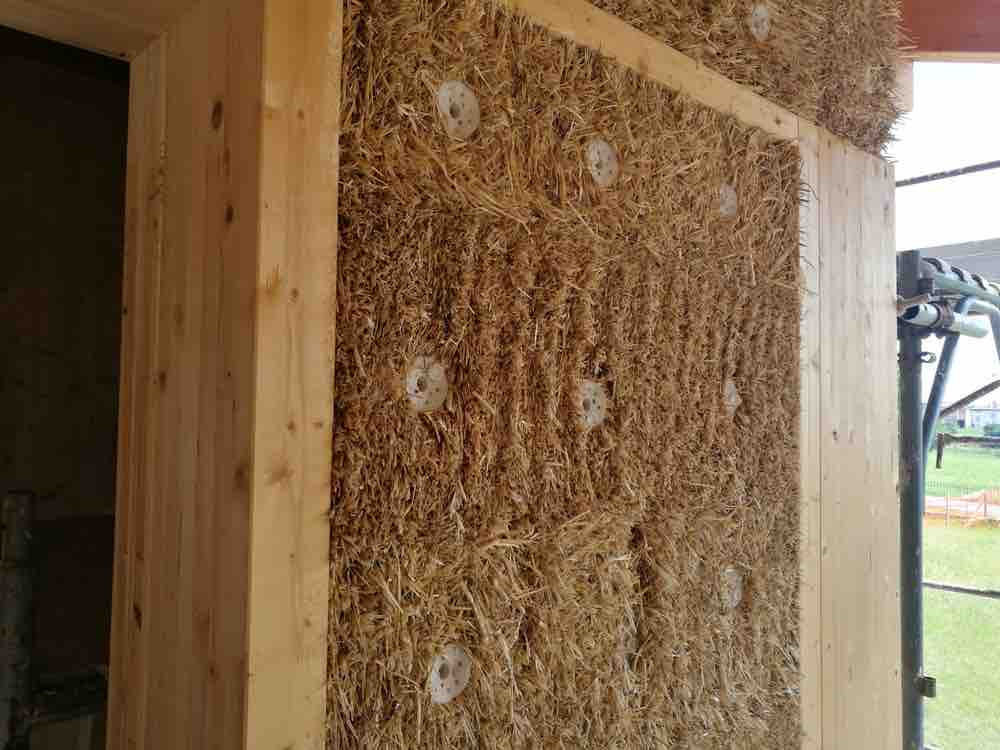 Straw Bales
3. Bamboo
When used in construction, bamboo is often used in the framing of houses and shelters. Bamboo is a great building material because it's lightweight so easy to transport, very strong and versatile. The main benefit of using bamboo in construction, however, is that it is a renewable material that grows in abundance in many tropical and subtropical regions.
Bamboo plants grow three times faster than most other plant species, and because it grows so quickly, increased use of bamboo doesn't put bamboo forests at risk. Instead, many people argue that increased use of bamboo creates an economic incentive for farmers to develop bamboo plantations and use the bamboo shoots for their everyday lives.
4. Grasscrete
Grasscrete, also known as void-structured concrete, is a ready mixed concrete that has a pattern of voids which allows for either grass to grow through or stone to be placed there. These voids also allow water to pass through the structure, giving it extremely good drainage.
It is often used for constructing pathways and in-ground stabilisation as it's both aesthetically pleasing and a strong structure with great load-bearing capabilities. Not only does grasscrete have an indefinite lifespan, but it can be recycled into aggregates that form more grasscrete, making it a great building resource to be used in the development of towns and cities.
5. Composite Plastic
Wood-plastic composite is a very versatile building material, often used for decking, fencing, railing, windows, doors and more. It's lightweight, highly durable and corrosion-resistant, making it a brilliant resource for building housing components.
It has a very similar appearance to natural wood, despite requiring far less maintenance to maintain its appearance. It is very versatile in terms of design, as it can be moulded to virtually any shape and size.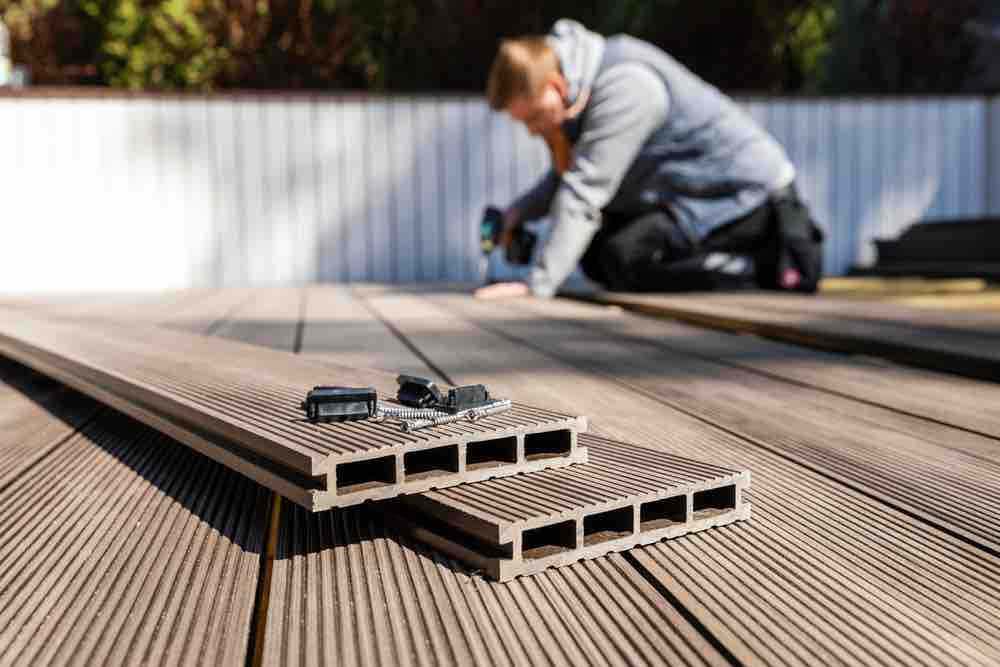 Wood Composites
Eco-Friendly materials used for insulating houses:
Insulation is one of the most important steps in making a home energy saving. An uninsulated house loses approximately 40% of its heat through the roof and ceiling and about 35% of its heat through the floors and walls.
Proper insulation can keep your home up to 5°C warmer in winter and 10°C cooler in summer. Luckily, there are lots of eco-friendly options when it comes to building insulation:
6. Cellulose
Cellulose is made of around 80% fibre paper and usually made from waste newspaper, which saves waste newspaper from going to landfill. Cellulose insulation is a great option for those trying to minimise toxins in their home.
7. Cotton and denim
Cotton is natural and renewable, and insulation can be made from scrap fabric, including old jeans. Cotton is also very good at absorbing moisture and repels insects.
8. Sheep's wool
Sheep's wool is brilliant at keeping homes warm in the winter and cool in the summer by providing an effective thermal barrier to the outdoors. It also helps purify the air by absorbing and neutralising harmful substances. It's also a renewable resource, as the average sheep will produce between 2.3 and 3.6 kg of raw wool annually.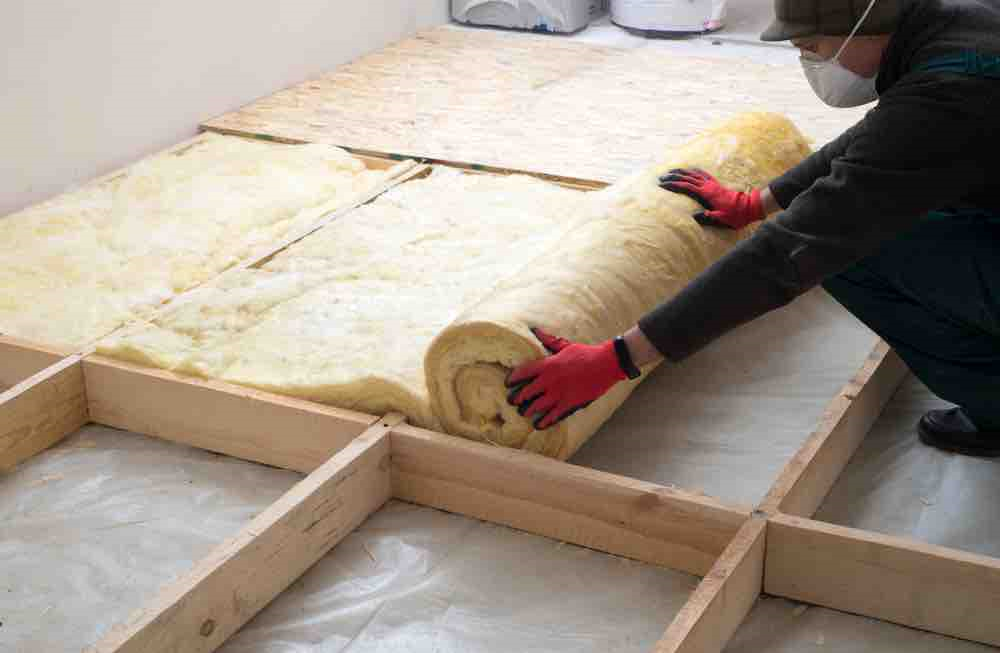 Sheeps Wool
9. Cork
Cork is a 100% natural, renewable insulation material made from cork oak trees. It's very light and versatile and is great for damp-proofing and sound-proofing homes.
10. Aerogel
Aerogel insulation is made of 90% air, making it a very lightweight insulation. It is very difficult for heat to pass through aerogel. It is a very porous material, which makes it an excellent source of insulation.
Sources:
About the author
Katie Myers has worked as a content writer for five years and is currently a writer at 4 Everdeck. She creates a range of written and visual content on a variety of topics. In particular, she enjoys writing about gardening, mental health and the environment.
Tell us your story
Would you like to write for nichemarket just like Katherine has? Find out how to submit a guest post, and when you're ready, you can contact us.
Are you looking to promote your business?
South African construction or renovation businesses can create your free business listing on nichemarket. The more information you provide about your business, the easier it will be for your customers to find you online.
Registering with nichemarket is easy; all you will need to do is head over to our sign up form and follow the instructions. If you require a more detailed guide on how to create your profile or your listing, then we highly recommend you check out the following articles.
Recommended reading
If you enjoyed this post and have time to spare, why not check out these related posts and dive deeper down the rabbit hole that is decor and interior design.
You might also like
How Your Workplace Disputes Can Be Eased With Legal Help
A review of how an employee rights lawyer can be brought into a company to handle disputes and reduce the time in reaching a settlement between parti...
Read more
A Man's Guide To Summer Essential Wear
We take a look at the items every man should have in their wardrobe come summertime and why these items should be part of your style this upcoming su...
Read more