Tips To Turn A Failed Startup Into Fruitful Business
A lot of people consider starting a business. About 100 million startups are set up every year, which means more than 3 startups in a second. However, 90% of them failed without even surviving 5 years in the market. There are so many reasons behind the failure. It might be due to financial issues, lack of planning, wrong execution, or some unexpected circumstances.
However, you do not need to panic. Believe in yourself and do not fall in the group of entrepreneurs who quit. There are some ways you can turn your declining business to success.
1. Have Some Patience and Analyze
I know things are not working for you, and you are frustrated. But, believe me, setting up a business is time taking. It acquires a lot of time. It's basically a marathon rather than a 100-meter sprint. You need to keep your resources and plan for long. You are here to create impact, and it does not happen in a blink of an eye. Think of what has gone wrong. Once you realize the reason behind the failure, it will be easy to analyze it and manage it accordingly in the near future. According to statista, these are some of the main reasons for business failure.
2. Arrange Resources For The Longer Period Of Time
Many entrepreneurs do not realize the importance of the fact that you are not only required to build a startup, you will also need to run it. For this, you will need so many resources for a longer time. Usually, startups face issues because we are unable to provide the right resources. It is crucial to understand that if you can set up your startup only, then your resources are not enough. You have to plan for the budget and other necessary requirements such that it could help you sustain your business.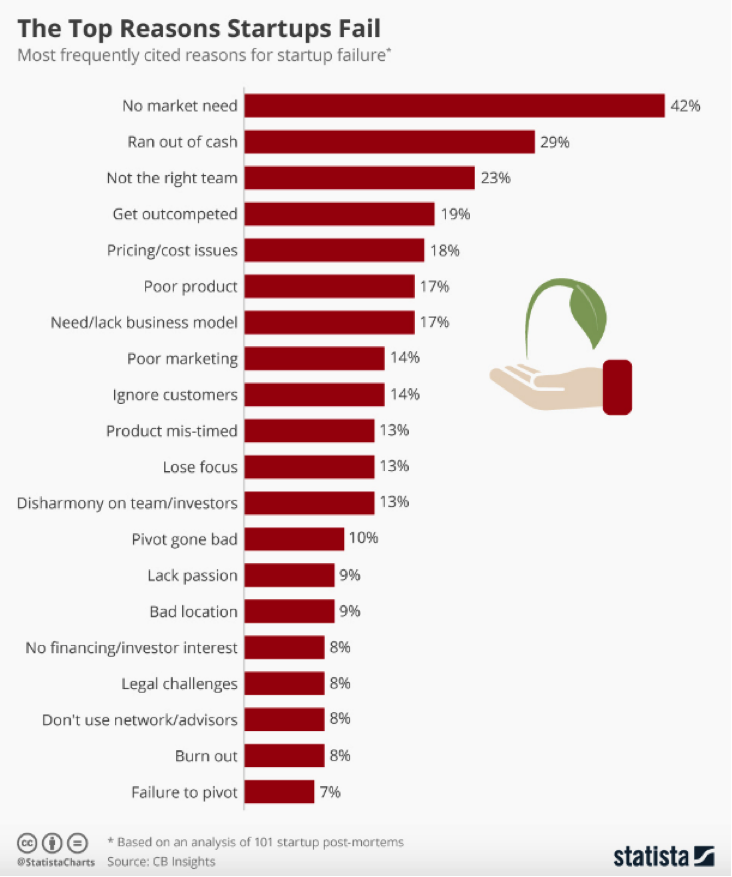 Source: Statista: Top reasons why startups fail
3. Go For Bootstrapping
Try to use fewer resources from outside. Make your business centred around yourself for the time being. Be very careful about spending the money as you have limited resources. These tips will help you to bootstrap your startup successfully.
Create some side money. You can sell your skills and be a freelancer to ensure an income source.
Always evaluate your expenses. Keep the critical points in your notebook and list down all the money you spend.
You can exchange resources and useful skills from other entrepreneurs.
Hiring contractors instead of permanent employees.
4. Explore Your Idea and Test Your Assumptions
Do not hesitate to share your issues with friends and family. It will help you explore the potential of your business idea. We often do not realize some significant aspects that create problems ahead. For example, discussing your plan with your fellows may help you understand the need for your product in the market. Once, you have explored your idea thoroughly, it is now time to check on it. Do not begin with a high-budget project. Keep it as low as possible so that you could analyze your market.
5. Tweak Your Existing Business
Do not try to do a lot of things with your startup or changing it completely. If you are planning to do so, it will require a lot of resources and money. You will have to do all the research and planning once again.
"I often suggest my most the clients to modify their start-up, rather than restructuring it completely. Re-designing and developing your business again is yet another risk which you have taken previously. So, why not stick with your plans and execute them in a better way." – Torie D. Brown, Career Counselor at CrowdWriter
Since you have spent a lot of time and money with your previous startup, I will advise you to stick with your same plans and improve it by tweaking your product. You are not required to invent new things every time. By improving what you already offer will work for you.
About The Author
Amanda Jerelyn is associated with AcademistHelp as a Marketing Executive. She is fond of travelling, arts, and culture. Amanda has done Masters recently from the University of London, and she owns a website Guide2Write where she helps students about Referencing.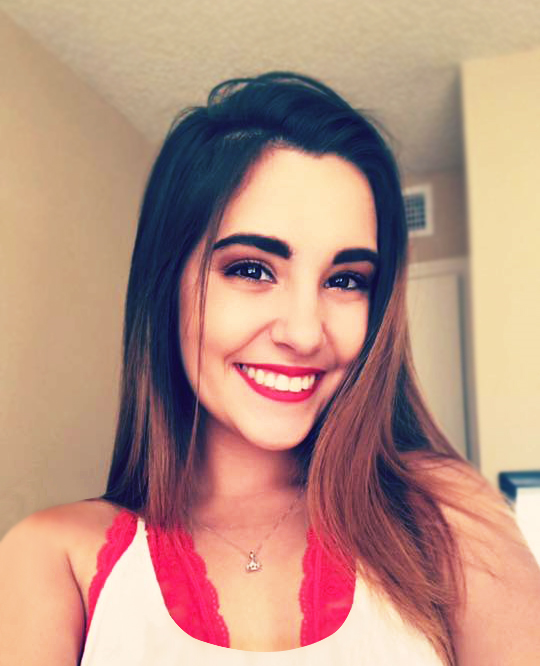 Tell us your story
Would you like to write for nichemarket just like Amanda has? Find out how to submit a guest post and when you're ready, you can contact us.
Are you looking to promote your business?
South African businesses and freelancers can create your free business listing on nichemarket. The more information you provide about your business, the easier it will be for your customers to find you online.
Registering with nichemarket is easy; all you will need to do is head over to our sign up form and follow the instructions. If you require a more detailed guide on how to create your profile or your listing, then we highly recommend you check out the following articles.
Recommended reading
If you enjoyed this post and have time to spare why not check out these related posts and dive deeper down the rabbit hole that is running a startup.
Tags: Guest Post , Entrepreneurship
You might also like
DALL-E: Image Generation By Description
The Open AI developments will soon make it possible to create images en masse by describing them verbally, which will open up a host of new applicati...
Read more
What Are The Major Categories of Blockchain?
We take a deep dive into the six major categories of digital assets available and why they have these different characteristics and how they are used...
Read more