15 Tips for Improved Engagement With Instagram Stories
Of the many tools available for engagement, Instagram stories are the most popular and for a good reason.
The platform reported that ever since the new feature's launch in 2016, users are spending more time scrolling content. People are now spending almost as much time on Instagram as Facebook. The average user spends 53 minutes on the website every day.
Oberlo reported, as of June 2018, Instagram has reached 1 billion active users. Of that number, 500 million users are active daily; these users are most active in Instagram Stories.
Marketing campaigns are at an all-time high on Instagram. According to Oberlo, 71% of U.S. companies are using the platform to grow their brand, and 83% of users say they discover new products and services on Instagram.
Utilising your story for audience connection can make a difference in a business's following and reach. The more customers that engage with your Instagram stories, the more brand notoriety, and consumer loyalty you cultivate.
H​ere are 15 tips for improved engagement with your Instagram stories:
1. Captivating Content
Creating Content that catches the attention and engages followers within 10 seconds is a necessity for continued support.
Use Instagram Stories for its name, construct a story with a beginning, middle, and end. Let your followers go on a journey with your brand.
2. Daily Posting
Instagram stories disappear after 24 hours. You can save successful postings to your highlight reel, visible on your profile, but fresh posting to your account keeps a consistent engagement with your followers. Regular posting also helps users learn to look for your updates and be excited about the new content.
3. The Almighty Hashtag
Hashtags are integral for promoting all Content on your Instagram page. In your stories, related hashtags can bring you to the discovery page for new users.
Using a lot of brand hashtags build your following, but can be visually overwhelming. Hashtags in stories can be concealed within your Content, allowing you to keep your visual appeal while connecting you to a new follower.
4. Location Tags
Posting with location tags connects your Content to relevant searches in your area.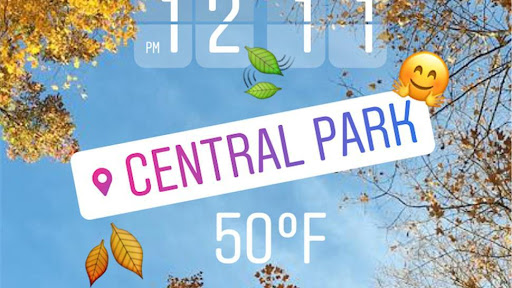 Courtesy of Bustle
These tags also promote your page to those nearby.
5. Get to know your following
Using the question sticker in your story is a sure-fire way to get engagement. This sticker poses a question to the audience and followers can directly type their answer anonymously.
This is also a great tool to invite your audience to ask you a question, holding an ask me anything (AMA) session skyrockets engagement and allows users to get to know your brand.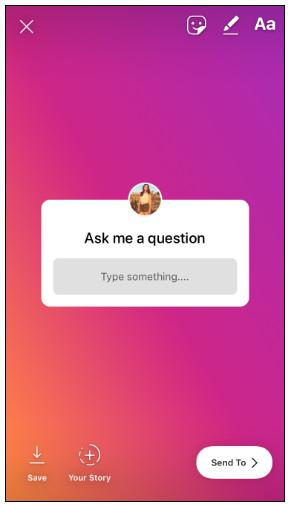 Courtesy of HootSuite
6. Take a Poll
Polling stickers are another useful tool for your Instagram stories! To use this feature, pose two options with a question.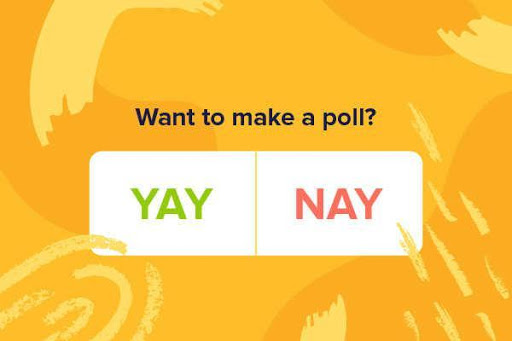 Courtesy of Animoto
Users are likely to use this feature because all it takes is one click. Once users respond to the polling or question stickers, post their responses. Show your audience how their community feels.
7. Mention Fellow Brands and Influencers
When posting new content, tagging like-minded brands accounts, influencers or followers gives these users a chance to repost your content to their story. Reposts show your story to their followers, accessing possible new followers that follow their page.
8. Power of the Repost
Speaking of reposts, use your profile's story to show off your feed's Content. Users are inundated with new posts. Even the most loyal of followers have a possibility of missing fresh Content you bring to your feed.
Taking the time to notify your audience of updates, helps your story and profile engagement. You can give a clickable link to your post within your story. Those clicks inside of your posts boost your engagement!
9. Use the Swipe Up Feature
Oberlo also reported, "50% of users follow at least one business". When posting your stories, Instagram offers a swipe up feature. This lets you connect the customer to a site that further markets your business and increases the likeliness of a purchase.
Labelling the post with a swipe up for more option, tap for more, or see more, entices the user to engage with your Instagram post and your business's website.
1​0. Calls to Action
Along with the new story features, the classic call to action in the caption is as effective as it always has been. Using captions to motivate your following to comment or repost will also increase your engagement.
1​1. Hold to read
Using hold to read, or other prompts for your followers to tap on your post makes their experience more active. When a follower is passively watching your story, it's more likely they will get bored and move on.
1​2. Content Made to Screenshot
Building content that your user could screenshot and have for free is a great way to win over a strong following and boost engagement.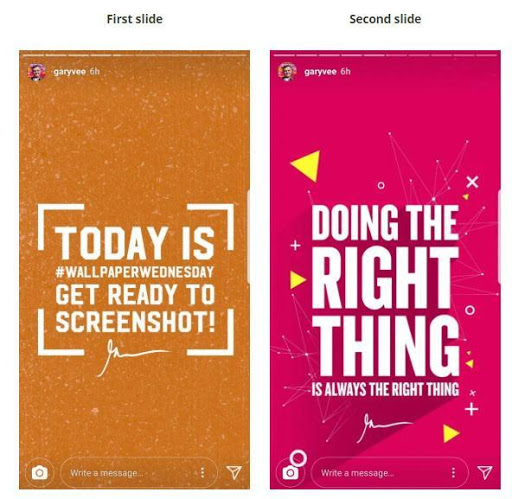 Courtesy of Technology Speaks
Offering something like a wallpaper to your audience, so that they can screenshot and use on their mobile is a win for both you and the consumer.
1​3. Utilize lists
Posting lists on your story is a great way to summarize posts.
If you posted a how-to video, a recipe, or an advice video, following the post up with a list, makes it clear to your following to engage with your social media post and get the information, even they aren't able to watch your Content.
1​4. Hold a contest
Using your story to announce or to host a contest is a no-brainer.
If you're announcing on your stories, consumers are likely to direct message you with questions or comments and visit your page for more information on how they can enter.
1​5. Post at peak times
When using social media for marketing, planning a strategy will always aid in your post's engagement.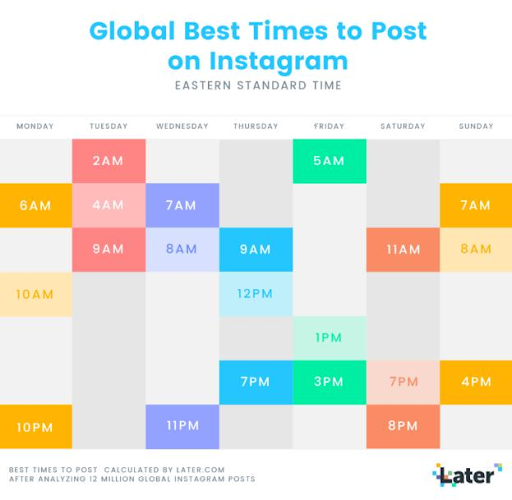 Courtesy of Later.com
Posting at peak times gives your Content more opportunity to be viewed by more eyes. There is a multitude of studies online that tell brands when the best time is to post on your story.
When searching for improved engagement with Instagram stories, you'll find so many ways to get your desired result. Great Content and using any of the above tips will raise your level of interaction, using a combination will make your story engagement explode.
Tell us your story
Would you like to write for nichemarket just like Claire has? Find out how to submit a guest post and when you're ready, you can contact us.
Are you looking to promote your business?
South African digital businesses can create your free business listing on nichemarket. The more information you provide about your business, the easier it will be for your customers to find you online.
Registering with nichemarket is easy; all you will need to do is head over to our sign up form and follow the instructions. If you require a more detailed guide on how to create your profile or your listing, then we highly recommend you check out the following articles.
Recommended reading
If you enjoyed this post and have time to spare why not check out these related posts and dive deeper down the rabbit hole that is running an Instagram account.
You might also like
How Your Workplace Disputes Can Be Eased With Legal Help
A review of how an employee rights lawyer can be brought into a company to handle disputes and reduce the time in reaching a settlement between parti...
Read more
DALL-E: Image Generation By Description
The Open AI developments will soon make it possible to create images en masse by describing them verbally, which will open up a host of new applicati...
Read more