5 Criteria for Selecting a Good Web Host
Having your own online site is like having your own business location. It's important to strategize your site and make it marketable. By using a web hosting service, you enable your site to be displayed on the internet and to save all the necessary files to keep it running. In other words, your web host provides you with server space, helping you become reachable through the use of your domain.
Choosing your web host will be one of the first decisions you will make; it will set the foundation for the growth of your business. It's ideal to find the right one for your site right away. When asked about their current web hosts, 29.1% of site owners would want to switch for another web host within the next six months.
This article will help you make sure that you are with the right web host provider. Below is a list of the characteristics you should look for when you select a good web host.
1. User-friendliness
In general, anyone would want an advanced site where we can have all the features available and still make it easy to use. Web hosts that make sure that you and your audience are having the most convenient experience on the site are surely more ideal. Not everyone is an expert in technology, and if you want to put up a site that you can navigate through without asking for help, then you should inquire about a web host's user-friendliness.
The most commonly used web host for small business and blogs is shared hosting. One of its most advertised features is the hPanel, a more convenient version of cPanel. It has a side menu that shows the options at once. One of the first major details you would want to know about your web host is if it will also be able to put your domain in a standard web browser.
Examples of standard web browsers are Google Chrome, Safari, and Opera. A standard web browser will make your site available to a wider range of audience and devices because it also enables you to customize your site.
Aside from that, it will let you download your files in a quicker pace and make printer-friendly versions of your site pages available. This is a browser that's easy to code and maintain, but you should take note that it has its pitfalls as well.
2. Affordability
A quality you will also look out for is how fit a web host provider is to your designated budget. Of course, you cannot spend much money right away. Remember, 29.1% of users will switch their web hosts within half a year. It will be beneficial to invest in a web host that you can afford at the very start. As the most user-friendly WebHost, the average cost of shared hosting is $3 to $10.
However, it is also vital to remember that the reason we start our own site is because we believe it can grow. The truth is, any site will eventually need more features as it grows. The cost of operations and web hosting plans will go higher as more features are placed in your website. If you are starting and you're looking for an affordable web host, Hostgator has been named as the best cheap web hosting service, and you can start by paying only $2.75 per month. They only bill yearly; so it's convenient and a commitment at the same time. Hostgator already caters to more or less 10 million websites around the globe. You may also want to consider web host NameCheap because, as its name stands for, it is a very affordable shared hosting.
3. Reliability
The last thing you would want is a site that crashes because of a web host provider's poor service. Reliability is one of the characteristics of a good web host, that's why providers always advertise 99.99% of uptime. However, a study shows that at best, the average uptime of 32 web host providers is 99.59%. In estimation, that will be equivalent to a site's downtime by 35 hours and 32 minutes worth annually.
Interestingly, Bluehost is considered to be the most user-friendly, especially for beginners who want to set up their own blog. Aside from their low downtime rate, they are also well-known for their dependable technical support, reputable customer support, and quick loading pace. Bluehost has also been consistent in being one of the 15 largest web hosts in the world.
At the moment, it is the home for 2 million sites. Just take note that their basic plan has limited storage only, although this is the case for most basic, start-up hosting plans.
The availability of your site is heavily correlated to the number of your revenue and visitors, so it will be the best move to choose a host that can welcome your audience.
4. Speed
In real life, customers either complain or leave when the service is slow. This is the same with your websites. The timeframe of your audience being engaged to your site is as fast as the time it takes for your site to show up. Moreover, having a site that loads quickly is also considered synonymous with having a secure site because it gives the impression that additional security is implemented using SSL.
Studying further about a web host's speed, Colocation America, an IT service management company founded in 2000 and based in Los Angeles California gave a comprehensible explanation on the factors that affect a website's speed.
According to them, ensuring that your databases are on the same webserver (and not on a shared web hosting) will enhance the speed of your site. Aside from that, they advise the use of VPS instead of shared web hosting. A fast hard drive will also be a good investment for better performance. After researching, we found the top 10 speediest web hosts of 2020: Bluehost, Hostinger, HostGator, Dreamhost, SiteGround, A2 Hosting, GreenGeeks, WP Engine, InMotion, and Kinsta.
5. Features
In the long run, you would eventually look for a web host that can cater all of the needs of your site. For sure, a website can be user-friendly, affordable, and reliable. But if it only has limited features, you will need to either upgrade or switch to another web host after some time. To make sure that the progress of your site will not be interrupted by this, take time to review the features of web hosts as the plans expand, and the costs get higher.
Here's a checklist of features you should look for in a web host:
(Unlimited) bandwidth
(Unlimited) traffic
Disk space
Technical support
Customer service
SSD storage
Number of domains
Number of subdomains
Domain privacy
Security specifics
Once you have checked all of these, you can now choose the plan that best suits the needs of your business.
Selecting a good web host is both an investment and a commitment. Make sure to study customer feedback, the longevity of maintenance, and file back-up features of web hosts as well. This is a very important decision to make as you start your site, so make sure to consider all of the criteria mentioned above.
About the author
Anastasia Belyh is a 3x serial entrepreneur and blogger since 2009. She loves helping people find their dream job with Cleverism and start a side business with FounderJar. When she's not working, she loves to travel the world and play the piano.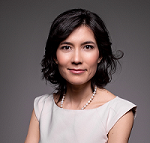 Anastasia Belyh
Tell us your story
Would you like to write for nichemarket just like Anastasia has? Find out how to submit a guest post and when you're ready, you can contact us.
Contact us

If you would like us to improve the advertising for your site or want to know more about digital marketing for your business, then don't be shy we're happy to assist. Simply contact us
Are you looking to promote your business?
South African Business owners can create your free business listing on nichemarket. The more information you provide about your business, the easier it will be for your customers to find you online. Registering with nichemarket is easy; all you will need to do is head over to our sign up form and follow the instructions.
If you require a more detailed guide on how to create your profile or your listing, then we highly recommend you check out the following articles.
Recommended reading
If you enjoyed this post and have a little extra time to dive deeper down the rabbit hole, why not check out the following posts on web hosting.
Tags: Website, Guest Post
You might also like
DALL-E: Image Generation By Description
The Open AI developments will soon make it possible to create images en masse by describing them verbally, which will open up a host of new applicati...
Read more
Why You Need Barcodes For Your South African Business
We review the benefits of having barcodes for your South African business (Big Or Small) and why you should consider having your own barcodes set up...
Read more