10 Retail Market Secrets That Every Small Business Should Know
For any business, tapping into the retail market has become more of a challenge, and if you are a small business, keeping up with the giants in the same market can be a mountain to climb.
Retail markets are the most significant contributors to business revenues if you compare it with other markets. The global retail market is set to cross $25 trillion by the end of this year, and this is still a decline in the growth with just 4.5% growth compared to 6.2% growth registered in 2017.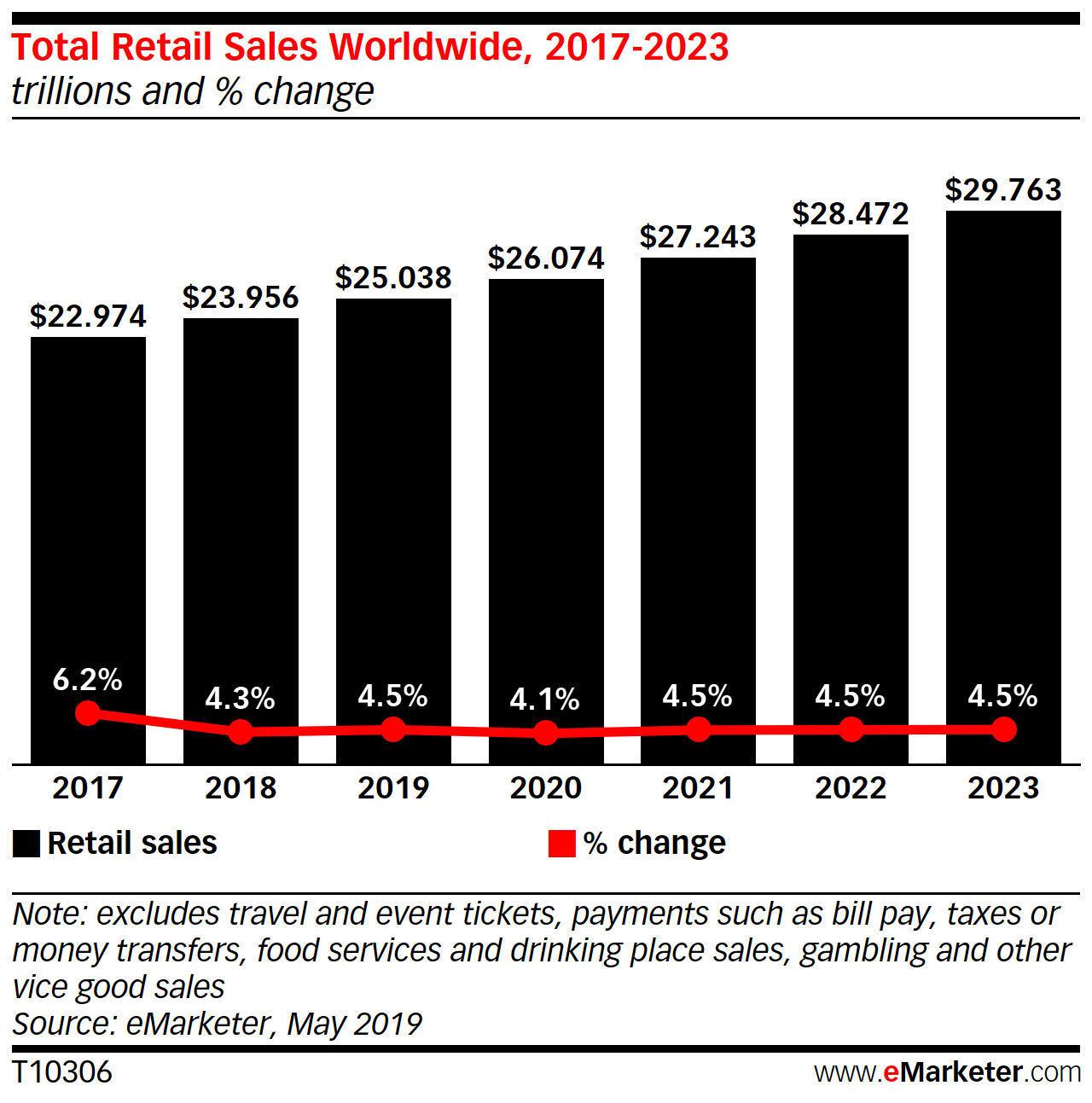 This decline is due to the obsoletion of offline retail markets and the rise of retail e-commerce markets. When the global retail market saw a decrease, the e-commerce market saw a resounding increase with 20.7% growth and a market size of $3.535 trillion.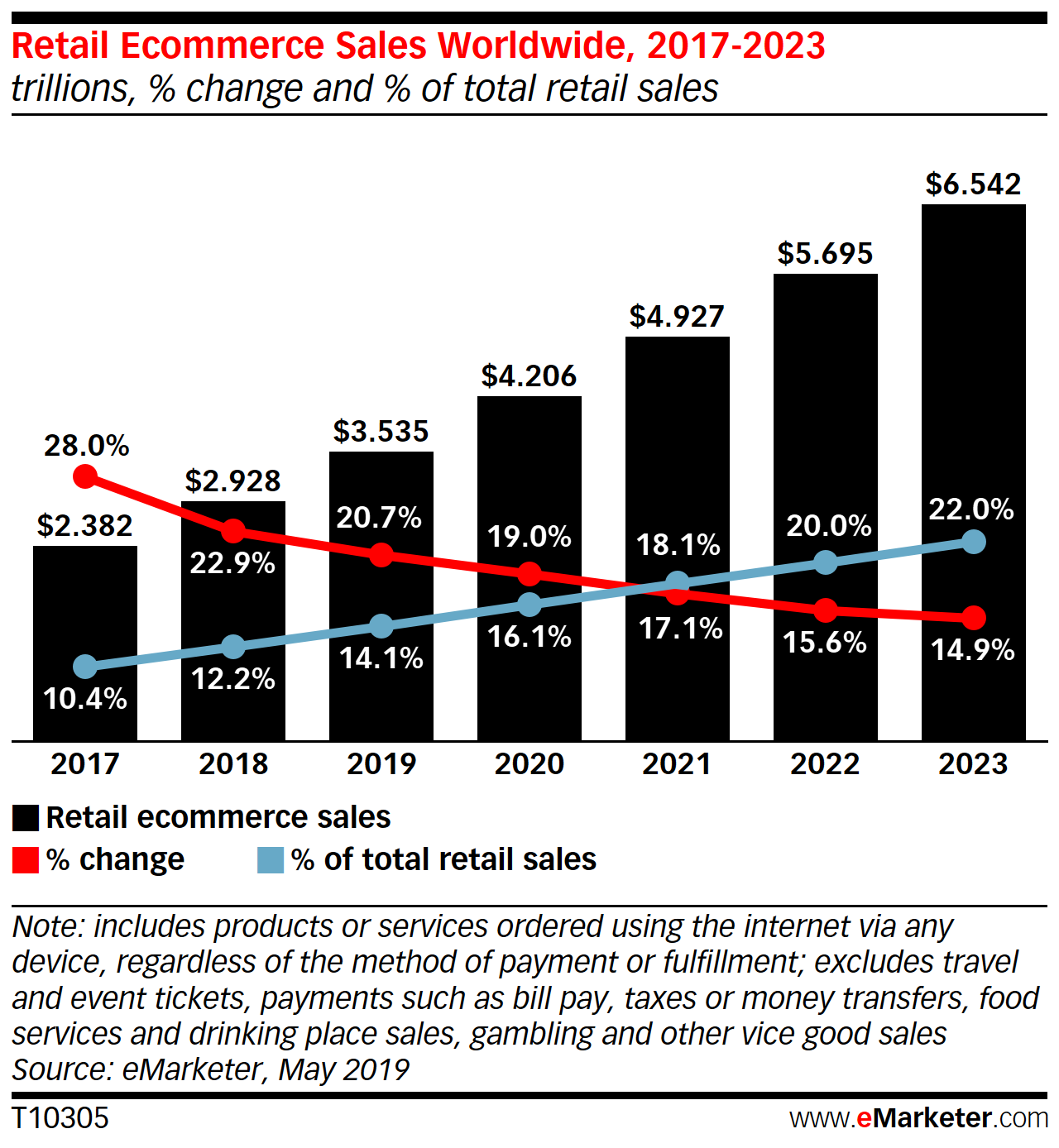 Let us explore ten trade secrets to the retail market that can help you excel at your small business.
The right market niche
Knowing your market niche is quintessential to any business. Throwing your efforts at a market niche, where your company does not belong can leave your business in rags. Proper market research and analysis is key to identifying the right market niche.
Every year about 42% of businesses fail because of no market or continuing their efforts to stay into a market that is oversaturated or not established enough to maintain sustainable growth. This is where identification of a market niche can do wonders for your small business. Small business can perform the following activities to identify the right market niche:
Identify the problem you can solve
Survey a targeted market niche-one at a time
Learn from your competitors
Devise a market plan as per the niche, test the same and repeat
2. Choose the right retailing
Retailing your product is not the issue here unless you choose the right retailing suitable to your niche and the business model you planned. But, there are numerous other factors to be considered for deciding which retailing to choose.
You can choose from store retailing, non-store retailing and corporate retailing. With e-commerce on the rise, non-store retailing has gained more traction. But, selecting the retailing depends on these parameters:
Kind of a market niche
Supply chain and inventory supplies
The distribution network for products
Reach of the retailing type to a targeted market
3. Supply chain paradigm
Supply chain management is one of the essential factors in retailing as product availability can't be ignored. Today, the supply chain has branched out into multi-channel supply channels that are catering to a wide range of consumers and buyers.
With technologies like the Internet of Things(IoT) and the use of robots in supply chain management, things are getting interesting. Further, small businesses can obtain better supply chain management through the following methods:
DOM
It can be considered as a system that can organize an order lifecycle by brokering the orders across systems and processes, which are used by several different vendors to fulfil the demand. In simpler terms, it is like an e-commerce entity allowing various retailers to supply products on instant demand instant supply basis.
Omni-channel supplies:
Omni-channel paradigm is quite popular, with the integrated multi-channel systems, supplies of products to the customer becomes seamless and less time-consuming.
4. After-sales service
This may seem absurd, but what an after-sales service can be seen in an Indian movie called."Rocket Singh-The salesman of the year", where an average salesman scores his own small business from his employer through 24/7 after-sales and immediate customer attention.
In today's competitive market, when 80% of consumers believe that the experience of a company or its product is as essential as its after-sales service, then "ignorance can never be bliss".
5. Marketing mix
Small businesses can leverage the marketing mix to reach more customers and make consumers understand the product and company's vision behind the product. The marketing mix is the integration of different marketing paradigms into a marketing plan that uses multiple-channels to promote products.
The mobile-first age has led to mobile marketing to be at the centre of the marketing mix. Small businesses can leverage mobile marketing through mobile apps and mobile advertising developed by mobile app development company. Social Media Marketing is another vital aspect to be considered for marketing products and even provide instant solutions to after-sales issues.
6. Retargeting
Retargeting is an essential method for small businesses to revisit those customers who were not interested in your product. While this is more of a marketing term and marketers use ads and personalized messages with new products and offers to attract the customers.
Here, it is crucial to draw a line between retargeting and pushing the product too hard as the later could drive your consumers away, and they may not return.
7. Payment paradigm
With the digital payment options on popular demand, sticking to a cash policy can hurt your business. Many businesses are also enabling higher sales through third-party lending solutions. For example, Amazon offers its own EMI schemes for products in India.
Such financially liberal solutions can drive more consumers to your business and increase revenues.
8. Discounts and offers
Keep your consumers cheerful, with offers that can attract a large consumer base and keep the cash flow intact for your small business as it will help your business stay afloat. Many e-commerce businesses have made the discount offers as an official marketing tool they use round the year.
Discounts will lure more consumers, and your product will retain them and make them buy again.
9. Referral paradigm
In recent times, referral programs have gained more traction as it has helped businesses create a large consumer base and help generate more leads. Referral programs offer rewards for every product referred by consumers to friends and relatives.
This can improve customer engagement and bring about user participation, encouraging consumers to promote your products in their social circle.
10. Inventory management
Inventory in any business can be considered to be the gold that needs handling. Management of your inventory assets is essential to your retailing and supply chain. Production, processes, and development of product depend on the way your inventory is managed and kept available whenever needed.
Conclusion
As we browsed through these vital trade secrets to retail markets, we understand the importance of business planning. Small businesses need to adopt a well-defined business model that can integrate these trade secrets of the retail market to help the company grow and generate good revenues.
So, if you are a small business looking to tap into a niche market, tap into these ten comprehensive trade secrets to achieve success!
About the author
Manoj Rupareliya is a Marketing Consultant and blogger. He has previously covered an extensive range of topics in his posts, including Business, Technology, Finance, Make Money, Cryptocurrency, and Start-ups.
Reach out to him on Linkedin | Twitter
Tell us your story
Would you like to write for nichemarket just like Manoj has? Find out how to submit a guest post and when you're ready, you can contact us.
Are you looking to promote your business?
South African retail businesses can create your free business listing on nichemarket. The more information you provide about your business, the easier it will be for your customers to find you online.
Registering with nichemarket is easy; all you will need to do is head over to our sign up form and follow the instructions. If you require a more detailed guide on how to create your profile or your listing, then we highly recommend you check out the following articles.
Recommended reading
If you enjoyed this post and have time to spare why not check out these related posts and dive deeper down the rabbit hole that is shopping and eCommerce.
You might also like
A Man's Guide To Summer Essential Wear
We take a look at the items every man should have in their wardrobe come summertime and why these items should be part of your style this upcoming su...
Read more
10 Elements of Successful Content Marketing Strategy
A review of the top 10 elements you need to incorporate into your current and future content marketing strategies if you want to take this channel se...
Read more