How To Create An Effective Branded Video for Social Media
Video is the most popular form of content on the internet. If you want to make a real impact on social media, then branded video is a powerful way to get attention and increase brand recognition. Follow these five steps to creating an effective branded video for any social network.
We already know that video content is popular on social media. After all, 58% of internet users upload and share videos. It's a safe bet that you, the person reading this article, use social video in your personal life. Most people now watch their Stories before they scroll through the rest of their Instagram or Facebook feed. Social video is here to stay.
But what about your professional life? We know that 85% of consumers want to see more video from brands, and 72% would rather watch a video than read a product explanation. But we also know the counter-arguments. Marketers think that video is too complicated or expensive, or time-consuming. As a result, most marketers aren't creating enough video for consumers.
So let me put this as bluntly as possible: if you skip video marketing, then you're missing out. Your followers and customers want to watch the video. They'll respond to video. And it's not as difficult as you think.
In this article, I'll break down five steps to create an effective branded video on social media.
1. Choose your social network
Here's one reason why marketers are wary of video content: different social networks have different requirements. For example, the recommended video length and screen size are different between YouTube and TikTok.
The way you solve this problem depends on your budget, strategy and goals. Some marketers will choose to create a video for a single platform, so they don't have to worry about adaptable content. Others will get comfortable with video reformatting tools, which we'll discuss below.
To help you pick your platform (or platforms!), here's a quick summary of your options for a social video:
| | | | |
| --- | --- | --- | --- |
| Social network | Stories | Longer video posts | Recommended aspect ratio |
| Facebook | Up to 15 seconds | Up to 120 minutes | 16:9 landscape or 9:16 vertical |
| Instagram | Up to 15 seconds | 60 seconds in newsfeed, 10 minutes on IGTV | 9:16, although posts in newsfeed are more flexible |
| Snapchat | Up to 10 seconds | Only with ads | 9:16 |
| TikTok | Up to 15 seconds | No | 9:16 |
| Twitter | No | Up to 140 seconds | 16:9 |
Source: Sprout Social. Note that some figures are different for paid video posts.
Of course, every social network has a distinctive audience, too. Make sure that you're creating the right video content, for the right people, on the right platform.
If any of the networks listed here are new to you, then don't be afraid to test them out. Create a placeholder account and spend some time researching how other brands create and share content.
Some platforms also have special features that might appeal to you. For example, on Instagram, multiple people can live stream at once with the split-screen feature. These can be a great way to add extra branding to your videos, with custom stickers, filters or special effects.
2. Create your content
When I talk about "branded video", I don't just mean a video clip with a logo slapped on the end. Every part of your video content should represent your brand: from the things you show, to the tone of voice you use, to the background music you pick.
Let's start with something simple. If you want videos that highlight your products, then you could film an unboxing or product demo. User-generated content from your followers can be a great source of review videos.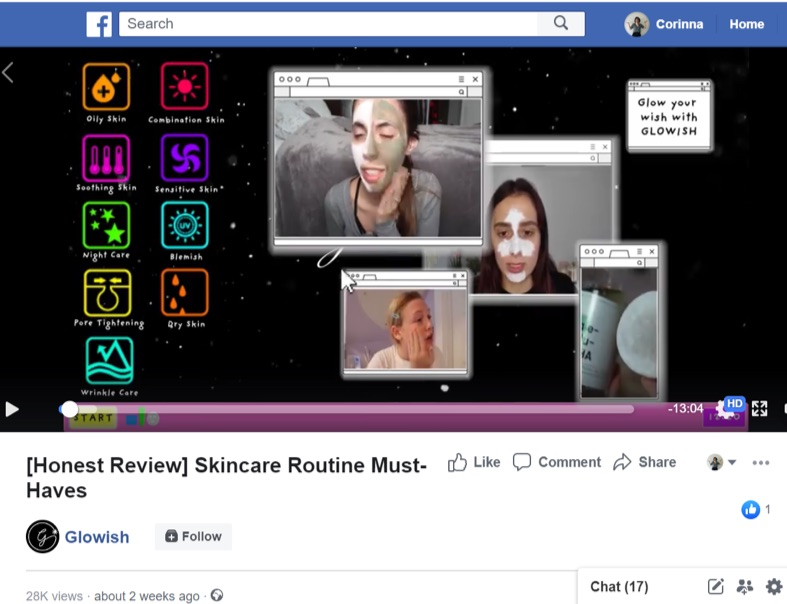 If your goal is to raise brand awareness, then you might choose a different track. Film people talking about why they chose your brand. Film your team discussing the values of your brand or the story of how you got started. Behind-the-scenes shoots are always popular: you could give people a glimpse into your headquarters, or show how a product is made.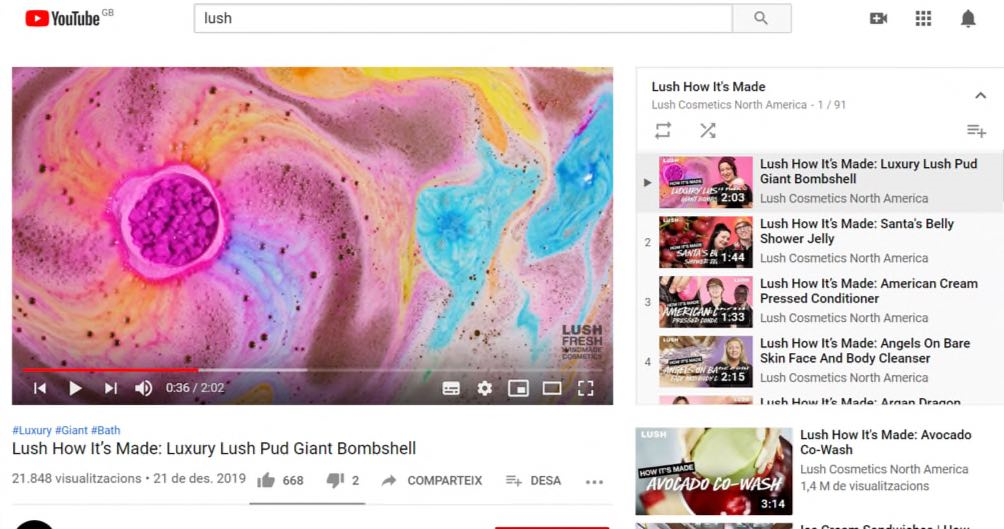 Finally, videos can serve as part of your broader content strategy. I've heard Andy Lambert from ContentCal say that if you haven't used a piece of content 12 times, then you've wasted it. So get creative with recycling content!
Try turning blog posts into videos, or filming your content manager as they explain why they commissioned a particular article. Cut longer videos into shorter trailers. If you have a conference presentation that you're proud of, share it as a video with a perky background tune.
Here's an example I started building with video editor Invideo. When I typed in the URL of an old blog post, the video was generated automatically, including recommended images and background music.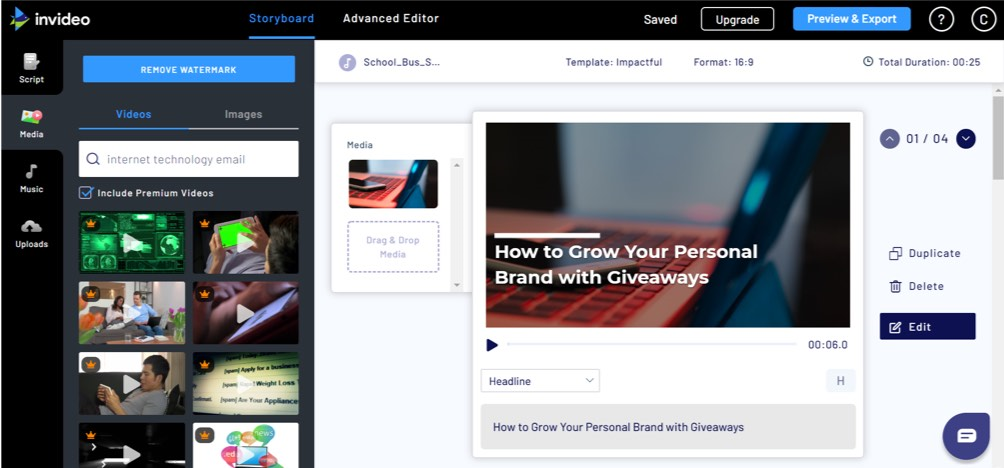 These are just a few ideas off the top of my head. I guarantee that you can think of even more! Start by brainstorming what makes your brand special, and what your customers love about you. When you understand the essence of your brand, it's easy to display it on screen.
3. Add your branding
OK, so I know I just said that your video content represents your brand. But... it doesn't hurt to make things obvious.
There are plenty of ways that you can make your videos distinctive and recognizable. Use logos, colour schemes, music, sound effects, even filming angles to create a look that describes your brand. Ideally, anyone who clicks on your video should recognize it within the first few seconds.
Think about your favourite YouTube channels. Most of them have a killer intro that shows off their logo and theme music and gives you an instant idea of their style. If you already have a logo, then you can easily create video intros and outros to bookend your videos.
Here's a great example of a logo which represents the spirit of the channel, and fits on the end of any video: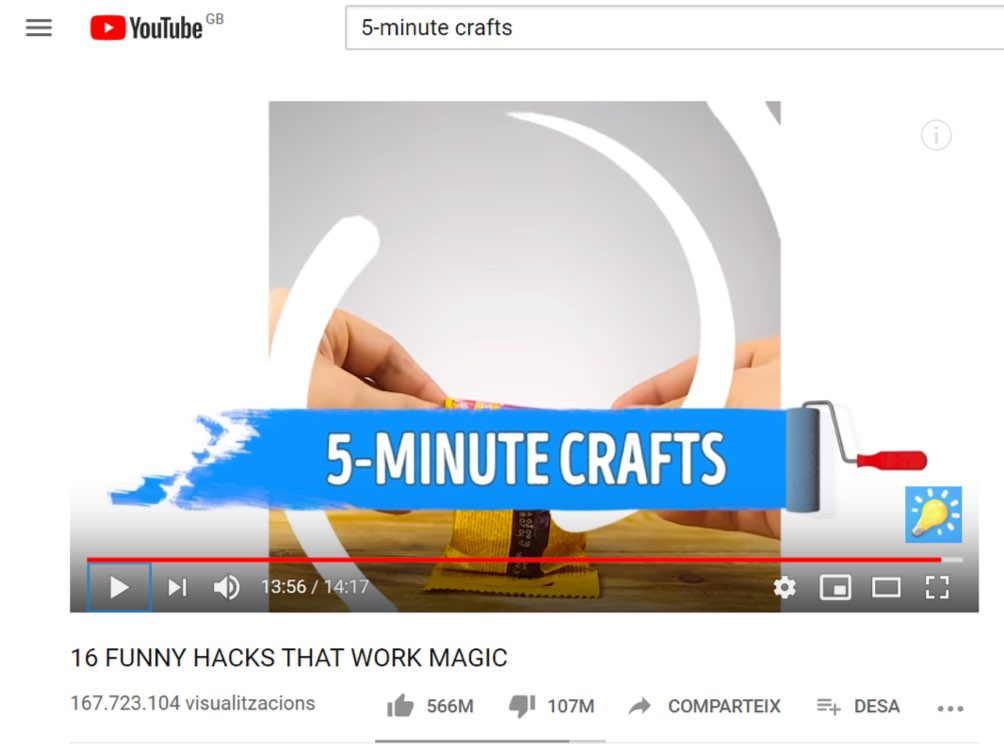 Don't underestimate the power of sound to make your videos stand out, too. Choose something memorable and attention-grabbing, which sounds like the spirit of your brand.
If it fits your budget, consider commissioning some original music. But if you're looking for affordable options, try Free Stock Music or the Free Music Archive. Some video editors also offer built-in music and special effects.
Finally, think about how you plan your videos. You can save time by creating standard templates for your videos, or even using ready-made ones. For example, Invideo - one of the tools which I mentioned earlier - offers a huge library of video templates for different verticals and campaign goals.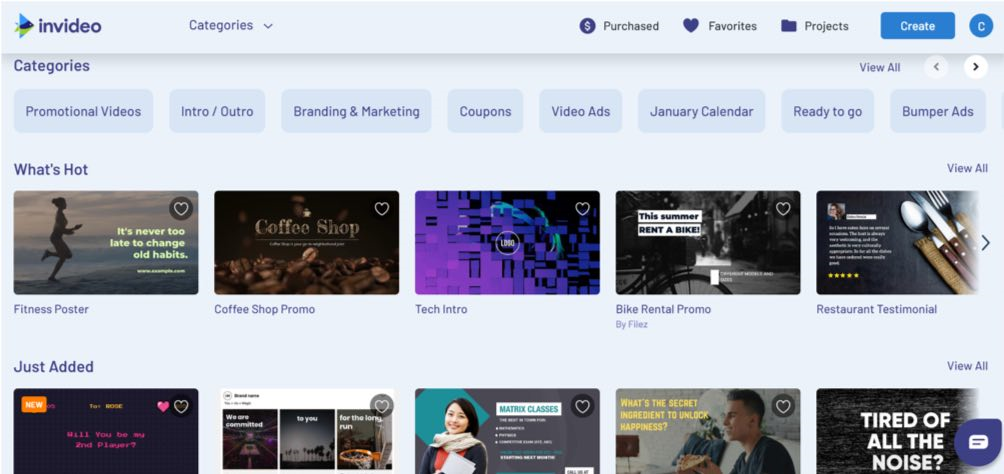 4. Check accessibility
Let's talk about accessibility. It should be one of the first things you think about - but unfortunately, some marketers never stop to think about what their audience needs.
The number of internet users with visual impairments or hearing impairments, in the United States alone, is bigger than the entire population of Canada. There are tens of millions of people using the internet who have significant accessibility needs. And we know that 85% of Facebook videos are watched without sound - so subtitles are important to people for a whole host of reasons, not limited to disabilities.
There are two main things to consider here: visibility and comprehension.
If you create a video with text slides or even just subtitles, then make sure that everyone can read them. Some colour combinations are hard to read for people with colourblindness. (You can check different colour combinations for accessibility with this fantastic free tool, Who Can Use.) Ornate fonts, small text, or videos that move on too fast can also be difficult for people with dyslexia and other learning difficulties.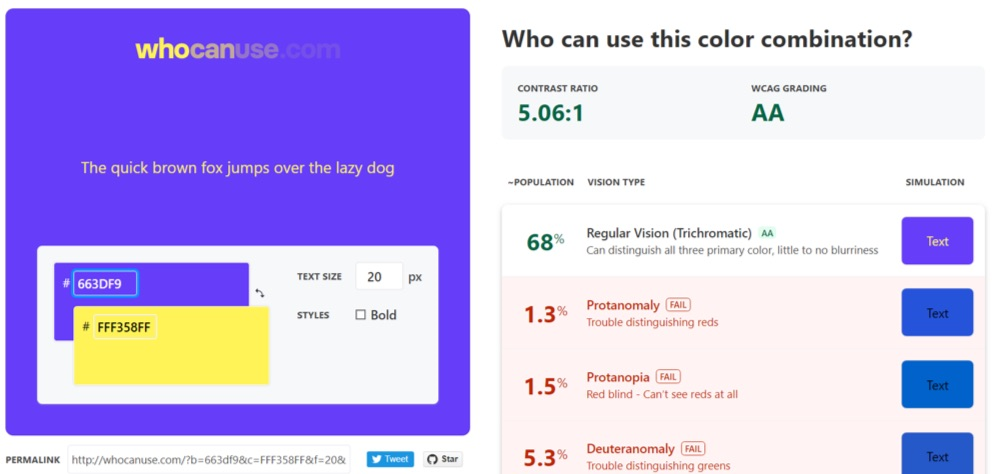 Subtitles are essential for people with hearing impairments, and they're also useful for anyone who watches your videos in a second language. There are plenty of tools around which will add subtitles automatically. You can choose the font, colour and size of subtitles, so once again, make sure they are readable for everyone.
Additionally, if your video includes shots of people speaking, make sure that their faces are visible and well-lit.
With these basic rules in mind, your videos should be accessible to most people. And you'll see a double reward. Not only will your brand reach more people, but your customers will be happy to see that you care enough to make your content accessible.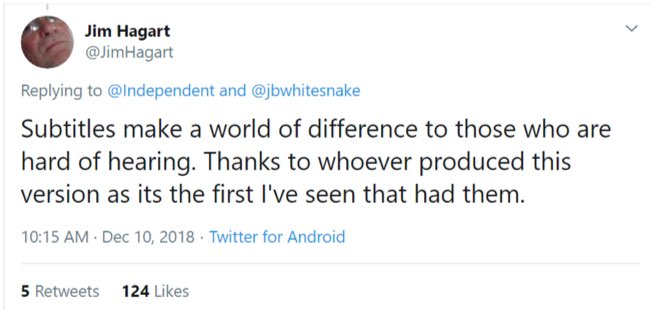 5. Upload your videos
Earlier on in this post, I mentioned that you could transform videos to suit different social networks. Most of the time, you only need to worry about three things:
the aspect ratio (that is, the size and shape of the video window)
the file size
the file type
In particular, the file size can be a problem if your video is especially long, high-resolution, or has additional music and subtitle files.
Fortunately, there are plenty of tools out there which can compress, resize and reformat videos for you, such as Handbrake or Format Factory. Many of these have a free version, but if you use them regularly or have a lot of videos to convert, then it's worth investing in a paid plan.
When you upload a video online, fill in any information available. For example, Facebook will allow you to add a title, description, captions, tags, thumbnail image, and more. All of these fields are an opportunity to use keywords, product and brand names, to maximize the reach and impact of your post.
Ready? And... action!
Hopefully, these tips have given you some new ideas for branded video content on social media. Whether you're just starting, or you're looking to shake up a new content plan, there are plenty of ways to make your videos more effective.
Got more ideas? Let us know in the comments!
About the author
Corinna Keefe is part of the Easypromos team, helping brands to reach a bigger audience and get more leads. She has lived in 10 different countries and speaks several languages; her goal is to share information and help people communicate all over the world. She holds a Masters degree from the University of Cambridge, has written for Social Media Examiner and the British Council, and produced numerous ebooks and marketing guides.
Tell us your story
Would you like to write for nichemarket just like Corinna has? Find out how to submit a guest post and when you're ready, you can contact us.
Contact us

If you would like us to improve the advertising for your site or want to know more about digital marketing for your business, then don't be shy we're happy to assist. Simply contact us
Are you looking to promote your business?
South African Business owners can create your free business listing on nichemarket. The more information you provide about your business, the easier it will be for your customers to find you online. Registering with nichemarket is easy; all you will need to do is head over to our sign up form and follow the instructions.
If you require a more detailed guide on how to create your profile or your listing, then we highly recommend you check out the following articles.
Recommended reading
If you enjoyed this post and have a little extra time to dive deeper down the rabbit hole, why not check out the following posts on video marketing.
You might also like
A Man's Guide To Summer Essential Wear
We take a look at the items every man should have in their wardrobe come summertime and why these items should be part of your style this upcoming su...
Read more
5 Ways To Improve Your Air Conditioner Performance
A review of five ways you can keep your home airconditioner running smoothly and last longer so you can get the full benefit without adding extra cos...
Read more