How To Increase Your AdSense Revenue
Most web publishers started a website to share their experiences and pieces of information, but there are also side hustles that you can get from creating your website. One of these side hustles is earning money through ads to keep crafting your online content.
There are many web users and owners who struggle at the beginning when handling AdSense Revenue. Most users only realize that they gain minimally from their AdSense Revenue due to common mistakes.
Fortunately for you, you can follow these top tips and tricks I have for you to ensure that you are getting the best out of your AdSense Revenue.
What is AdSense and AdSense revenue?
AdSense is a free tool to monetize one's website. This tool provides publishers with the opportunity to market their online content. AdSense operates by finding the ads that match your website and base the ads on the content and your website's visitors.
How does AdSense work?
Advertisers who aim to promote their products are the ones who create and pay for the ads that will be appearing. Your AdSense Revenue is the amount of money that you will get from these ads. You can denote that your earnings can vary depending on what the advertisers pay for ads' price. The AdSense Program conveys ads served by Google Ads to your website.
The revenue you earn from the ads displayed on your website also depends on the number of user clicks on ads and ad impressions. AdSense automatically works so that the ads that come up on your website are targeted to your audience.
There is no need to choose which ads should be in place manually. You are given the option to review the ads that show on your page and remove anything. AdSense utilizes ad auction wherein the highest paying ads will show on your site.
Top tips and tricks
You might be wondering what tips and tricks you can use. Here are things you can do to increase your AdSense Revenue!
Post content with good quality
A content that is unique and valuable engages more visitors to your website. You can increase the number of clicks on your page when you attract more people and, likewise, more advertisers. Try looking at blogs that contribute to your site traffic. You can think of relevant topics and base your content on them.
Use appropriate keywords
People use keywords whenever searching for items on the internet. Using appropriate keywords can lead more users to visit your website. Increasing organic traffic on our website causes more clicks and, therefore, more AdSense revenue for you!
Observe optimum ad placement
It is a given that you need to place your ads in a position where visitors can see them easily. A prominent area for ad placement helps increase your AdSense revenue since more people are most likely to click on the ads when they can visibly see them.
An example is that above-the-fold-ads have a more significant increase in AdSense revenue compared to below-the-fold-ads. New web owners usually disregard link-based ads that are located in the latter. For best ad placements, you can put the ads in the following locations:
Homepage
Place the ad above your homepage fold and under the main navigation bar. Utilize a vertical ad unit at the middle or end. Try various ad units such as 160×600 or 300×250 in your sidebar.
Blog page
Place the ad at the top of your article. Place an ad unit before the comments section upon ending your post. Put a skyscraper or a medium ad unit on the sidebar.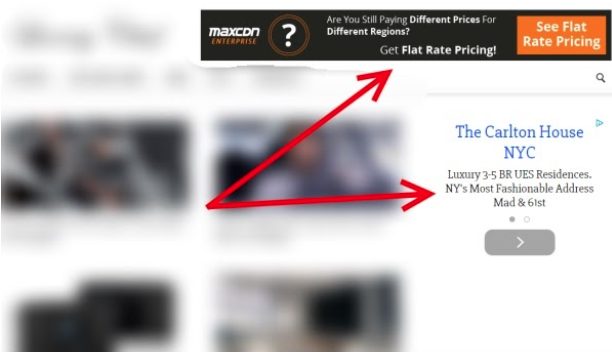 Source: Adpushup
Mix and match colours and designs
Another way to increase your AdSense revenue is by mixing and matching the ads' style and size on your website. Visitors of your page can quickly notice and click on ads that appeal to them when you have a pleasing style for your ad placement.
Focus on improving ad visibility and decreasing ad blindness. For optimum results, it is recommendable to use appealing colours for your ad placements.
Here are some prominent tips and tricks that you can use to increase drive clicks.
1. Perform blending and complementation: Use colour uniformity for backgrounds. Stay on the same palette of a colour scheme. It offers more solid content and coordination.
2. Use contrast colours: You can also select contrasting colours for your ad placements to make ads more visible than your site's background colour.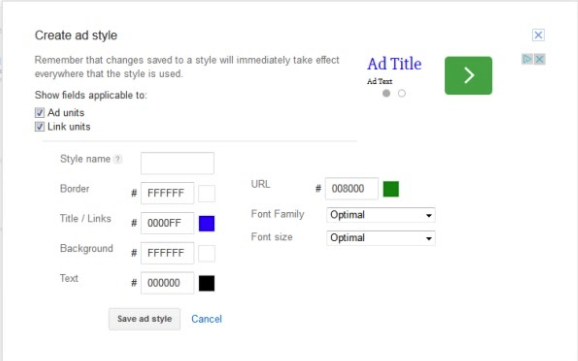 Source: Adpushup
Use plugins to handle ads
There are ad management plugins that exist to help in handling ads. Website owners can handle ad placements better using plugins. They offer ad insertion more easily and are more convenient to use. It is also recommendable to create ad groups to manage ads more efficiently.
Upsize your ads
Aside from a good ad placement that focuses on ad location, the ad size also plays an essential factor in increasing AdSense Revenue. The size of the ads also predicts the click-through rate (CTR) total that you can get. The CTR indicates the number of times your ads are clicked over the number of times the same ads are viewed. You can also use the AdSense heatmap as a guide to select which themes are great for your website and ad placements.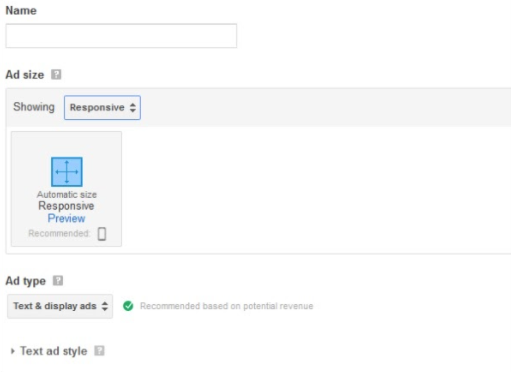 Source: Adpushup
Increase ad relevance through AdSense section targeting
AdSense Section Targeting attempts to extract keywords going to your website. Take note that Adsense scans each website as a whole. This means that parts such as the comment section and sidebar are checked together with the headers and footers. Increasing Ad Relevance leads to more ads relevant to your content and wider scope of audience. This method will lead to better CTR and higher revenue.
Maximize the Use of Image Ads
Another useful tip is to maximize the use of image ads. Both text and image ads can increase AdSense revenue, so you can make the most out of your website by putting in-image ads. Some people prefer text ads, while others prefer images. It would be best to utilize both kinds to get as many clicks as possible.
Benefits of Increasing your AdSense revenue
Increasing your AdSense revenue equates to great benefits for you and your website. Here is a list of the benefits of having an increase in your AdSense revenue.
You'll have great sources of advertiser demand.
You'll get free and convenient access to monetizing your website.
You'll have great sources of advertiser demand. AdSense provides you with instant and automatic access to great sources of advertiser demand. Consequently, you also gain more opportunities to have more relevant ads to your online content.
You'll get free and convenient access to monetizing your website. The program is free, and you can quickly sign-up through an online application.
Once your application passes the review and complies with all the program policies, you can start monetizing your website! Even better, you get paid for clicks, impressions, and interactions without spending anything!
Final thoughts
Monitoring your AdSense Performance is essential in increasing your revenue. You need to know your audience to increase the number of viewers. Improving your click-through rate increases your AdSense revenue.
About the author
Viena runs a content writing agency. She is an Information technology graduate who has been working in the freelance writing industry for more than seven years. She has worked as a content writer, senior editor, and project manager for projects in multiple niches. Also, she has an excellent command of the English language, both in oral and written forms.
Email: info@iwritingsolutions.com
Tell us your story
Would you like to write for nichemarket just like Viena has? Find out how to submit a guest post and when you're ready, you can contact us.
Want to know more about AdSense
If you're still unsure about AdSense or have a burning question you feel needs answering feel free to contact us
Get started with nichemarket
List your blog and copywriting services with us by registering with nichemarket it's easy. All you will need to do is head over to our sign up form and follow the instructions. If you require a more detailed guide on how to create your profile or your listing, then we highly recommend you check out the following articles.
Recommended reading
If you enjoyed this post and have time to dive deeper down the rabbit hole, we recommend you check out these AdSense related posts:
You might also like
How To Improve Internal Communication in the Workplace?
A review of constructive tips your management or human resources team can use to improve communication between departments or stakeholders
Read more
Top 5 Weed Edibles You Make At Home Easily
A guide with several recipes you can use today to make your own THC infused edibles for a little bit of recreational and culinary fun with some of yo...
Read more